CHAPTERS
TRANSCRIPT
SHARE
FILES
PLAYLIST
Welcome to this AI mini-series. I'm your host Elisabeth Riemann and I'm excited to welcome Igor Jablokov to openSAP.
We'll talk with Igor about the origins of AI, our fascination and our fears about this often-misunderstood technology, and how AI can be implemented in the enterprise. We will also peer into the future to understand the potential augmented intelligence has for us as individuals, societies, and as members of the world in which we live.
I invite you to join us on a thought-provoking and exhilarating learning journey!
Episodes:
Episode 1: Origins of AI – Human Fear & Fascination
What is the origin of AI? What's the difference between artificial and augmented intelligence? Why are we fascinated – and scared – of its potential? I'll ask Igor all these questions and more.
And Alexa… I hope you'll be listening, as we'll also talk about you.
Episode 2: Pryon – AI Transformation at Work
Have you wondered how AI can drive transformation from the core of the enterprise, help you make smarter decisions, and free up time to focus more on the work you love to do? We'll learn about AI use cases in the enterprise and the vision of Igor's company Pryon.
Episode 3: Our Future – AI Possibilities & Potential
By combining the strengths of humans and technology, can we evolve into superhumans as we learn, act, and make decisions at a whole new level? Let us take you on a journey through time as we discuss future possibilities and the problem-solving potential of AI.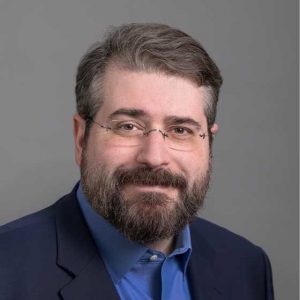 Guest: Igor Jablokov
Founder and CEO of Pryon
Igor is the CEO and Founder of Pryon. Named an "Industry Luminary" by Speech Technology Magazine, he previously founded industry pioneer Yap, the world's first high-accuracy, fully-automated cloud platform for voice recognition. After its products were deployed by dozens of enterprises, the company became Amazon's first AI-related acquisition. The firm's inventions then served as the nucleus for follow on products such as Alexa, Echo, and Fire TV. As a Program Director at IBM, Igor led the team that designed the precursor to Watson and developed the world's first multimodal Web browser.
Igor was awarded Eisenhower and Truman National Security fellowships to explore and expand the role of entrepreneurship and venture capital in addressing geopolitical concerns. As an innovator in human language technologies, he believes in fostering career and educational opportunities for others entering STEM fields. As such, he serves as a mentor in the TechStars' Alexa Accelerator, was a Blackstone NC Entrepreneur-In-Residence (EIR), and founded a chapter of the Global Shapers, a program of the World Economic Forum.
Igor holds a B.S. in Computer Engineering from The Pennsylvania State University, where he was named an Outstanding Engineering Alumnus, and an MBA from The University of North Carolina.
Show Notes:
References & Recommendations

Michael Kanaan (2020) T-Minus AI

ISBN-10: 1948836947
ISBN-13: 978-1948836944

Kai-Fu Lee (2018) AI Superpowers

ISBN-10: 9781328606099
ISBN-13: 978-1328606099

Eric Topol (2019) Deep Medicine – How Artificial Intelligence Can Make Healthcare Human Again

ISBN-10: 1541644638
ISBN-13: 978-1541644632

Social Media
Hosted by Elisabeth Riemann – Senior Knowledge Consultant & Product Manager, openSAP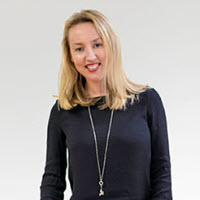 Social Media
Twitter: @ElisabethRiema1