CHAPTERS
TRANSCRIPT
SHARE
FILES
PLAYLIST
Welcome to a special openSAP Invites Thought Leaders episode with Charlotte Otter on the power of storytelling. If one thing unites us all throughout the ages, it's surely our fascination with great stories that provide emotional connections and lasting memories. So, whether you're currently reading stories to your children, writing corporate speeches or technical documentation, whether you're an aspiring writer or a booklover and voracious reader, this episode is for you.
I'm your host, Elisabeth Riemann, and I invite you to listen as Charlotte tells her own inspirational story of how she navigated a successful writing career while raising her family and pursuing her dream of becoming a published author.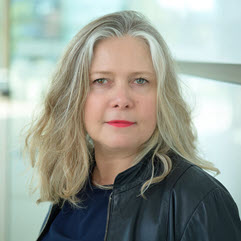 Guest: Charlotte Otter
Head of Executive & Employee Communications
Charlotte Otter is Head of Executive & Employee Communications at SAP. She has extensive experience managing strategic and executive communications across multiple industries. A former journalist, she believes that storytelling can be a powerful tool to drive business results. South African by birth, Charlotte has lived and worked in South Africa, the UK and in Germany. She's the author of two crime fiction novels.
Show Notes:
Additional Downloads:
References & Recommendations
Charlotte Otter (2014) Balthasar's Gift: A Maggie Cloete Mystery

ISBN-10 : 1920590528
ISBN-13 : 978-1920590529



Charlotte Otter (2016) Karkloof Blue

ISBN-10 : 3867542090
ISBN-13 : 978-3867542098


Bernadine Evaristo (2019) Girl, Woman, Other

ISBN-10 : 0802156983
ISBN-13 : 978-0802156983



Hilary Mantel (2020) – Wolf Hall Trilogy

ISBN-10 : 9123978198
ISBN-13 : 978-9123978199



Stieg Larsson (2009) – Millennium Trilogy

ISBN-10 : 1848662653
ISBN-13 : 978-3200330993
C.S. Lewis (1995) – The Complete Chronicles of Narnia

ISBN-10 : 0583331378
ISBN-13 : 978-0583331371
Carolyn Keene (2014) Nancy Drew Book One: The Secret of the Old Clock

ISBN-10 : 9780448479699
ISBN-13 : 978-0448479699
Morning pages – The Artist's Way by Julia Cameron

ISBN: 1788164296
EAN: 9781788164290
Social Media
Hosted by Elisabeth Riemann – Senior Knowledge Consultant & Product Manager, openSAP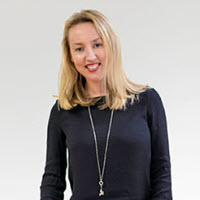 Social Media
Twitter: @ElisabethRiema1