INFORMATION
CHAPTERS
TRANSCRIPT
SHARE
FILES
PLAYLIST
Welcome to a special Thought Leaders episode with Cheryl Bayer, CEO of Living Popups, and V.R. Ferose, Senior Vice President and Head of SAP Academy for Engineering. In this episode, we learn how augmented reality is being used to bring the learning experience to life to educate and entertain children and adults alike. We'll be focusing on the magic of storytelling and how authentic AR characters are breaking down barriers to motivate us, help us understand one another better, and develop deeper emotional connections.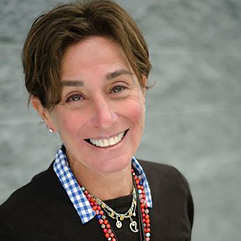 Guest: Cheryl Bayer
CEO Living Popups LLC
Cheryl Bayer has an exciting career in entertainment. She opened her own casting company, Cheryl Bayer Casting, where she was known for finding talent for shows such as "In Living Color", "Baywatch", and "Dream On". As the Head of Talent and Development at ABC Productions in the early 90s, she worked in comedy and drama development, marrying the writers and talent with shows such as "Roseanne", "My So-Called Life", and "Home Improvement". After joining Creative Artists Agency, Cheryl developed new talent and projects and was instrumental in the success of shows such as "Sex and the City" and "Freaks and Geeks". Moving to FOX as Senior Vice President of Comedy, she was directly responsible for the success of "Malcolm in the Middle", "That 70s Show", and "Family Guy". Cheryl left FOX to pursue her passion in education and founded a critically acclaimed and award-winning children's business, Creative Space LLC. Excited about merging technology with entertainment and education, Cheryl co-founded, Living Popups LLC, a leading company in AI Technology for education, tourism, and entertainment. To name just a few examples, Living Popups has produced a library of augmented reality educational apps, starting with the first four books in the Boxcar Children series. Recently, Living Popups was contracted to work with the Air Force to create an on-base app Take Flight, a mobile and web app that supports the well-being of military families and their communities.
Follow Cheryl on social media
LinkedIn: https://www.linkedin.com/company/living-popups/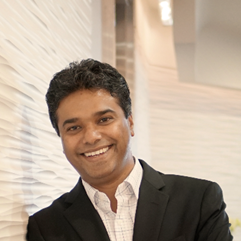 Guest: V.R. Ferose
Senior Vice President, Head of SAP Academy for Engineering, SAP SE
Based in Palo Alto, USA, Ferose heads the SAP Academy for Engineering. The mission of the organization is to create the next generation of engineers involved in solving some of the most complex problems in the world.
Ferose was formerly head of the Globalization Services unit and responsible for enabling the global adoption of SAP products worldwide. At 33, he became Managing Director of SAP Labs India and held this post for over 5 years, during which he transformed SAP Labs India into an innovation hub. In 2012, the company was recognized as a "Great place to work" in India for the very first time.
Ferose is Chairperson on the Board of Specialisterne USA, a not-for-profit foundation with the goal to create one million jobs for people with autism and similar challenges. He is founder of the non-profit India Inclusion Foundation, which aims to bring the topic of inclusion to the forefront in India. This foundation's initiatives include the India Inclusion Summit, The Inclusion Fellowship ,and The Inclusive Walkathon.
Ferose has co-authored a best-selling book on people with disabilities, GIFTED. The book has been translated into four Indian regional languages. The Kannada translation won the prestigious Karnataka Sahitya Academy Award. He also authored "Innovating the World: The Globalization Advantage" and "GRIT: The Major Story". Ferose teaches "Personal Leadership" at Columbia University, New York and is a columnist for New Indian Express and Mint.
Follow Ferose on social media
Twitter: @VRFerose
Show Notes:
Additional Downloads
References & Recommendations
Hosted by Elisabeth Riemann – Senior Knowledge Consultant & Product Manager, openSAP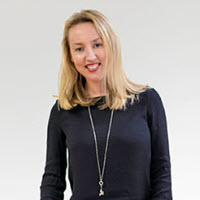 Social Media
Twitter: @ElisabethRiema1