INFORMATION
CHAPTERS
TRANSCRIPT
SHARE
FILES
PLAYLIST
Welcome to a special Thought Leaders episode for Pride Month with Nina Strassner, Head of Diversity and People Programs at SAP in Germany, and Ezequiel Massa, Head of Diversity & Inclusion for SAP Latin America & Caribbean. We talk about what Pride Month means to us as individuals, as a community, and at corporate level. We focus on personal stories behind the rainbow, the activities of the Pride@SAP community, and learn what we can do to make the world a brighter place for us all.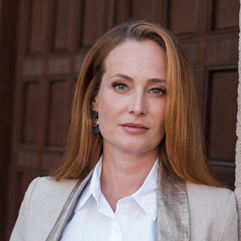 Guest: Nina Strassner
Head of Diversity and People Programs, SAP SE
Nina is responsible for diversity measures and HR programs for SAP employees in Germany. Before joining the SAP management team in 2019, Nina previously worked as a lawyer and specialist in labor law for almost 12 years. She's a lecturer and business editor, has published a book on family and labor law topics, she writes columns in Brigitte MOM and Wirtschaftswoche, and has a "Golden Blogger 2018" badge on her backpack.
Nina's is happy mother of two and lives in Kiel, in the very North of Germany with an overweight cat, she says, and an annoyingly sporty husband. She grew up in a small town in the Swabian Alb in southern Germany, and then made her way to Dresden, Sydney Australia and Stellenbosch South Africa, to the Baltic Sea, from where she now regularly travels to meet with her team and colleagues at SAP HQs in Walldorf, Germany.
Social Media
Follow Nina on Twitter: @DieJuramama
Web page: https://www.juramama.de/ (German only)
LinkedIn: https://www.linkedin.com/in/nina-strassner/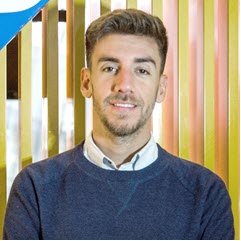 Guest: Ezequiel Massa (He/Him)
Head of Diversity & Inclusion for SAP Latin America & Caribbean
Ezequiel started his career as Senior Finance Operations Specialist at SAP Argentina back in 2011. His passion for equal opportunity and creating a sustainable corporate culture led him to join SAP's Diversity & Inclusion initiatives in 2015 as a volunteer. In his six-year tenure with D&I, he has helped nurture a welcoming work environment for all, irrespective of gender, sexual orientation, gender identity or its expression, ethnicity, race, generation, culture or ability. Since April 2020, he works as Head of Diversity & Inclusion for Latin America & Caribbean.
Ezequiel regularly coaches Employee Resource Group leads from across the region, works alongside HR and other stakeholders in SAP's People Agenda, spearheads workshops and webinars, speaks at international conferences and acts as spokesperson on the benefits of driving inclusion at the workplace.
Ezequiel was recently ranked 29th in the "50 LGBT+ Future Leaders 2019" list by OUTstanding and Yahoo Finance.
Social Media
LinkedIn: https://www.linkedin.com/in/ezequiel-massa/
Show Notes:
Additional Downloads:
References & Recommendations
Hosted by Elisabeth Riemann – Senior Knowledge Consultant & Product Manager, openSAP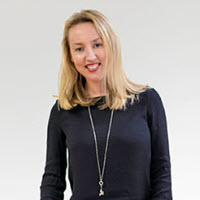 Social Media
Twitter: @ElisabethRiema1