INFORMATION
CHAPTERS
TRANSCRIPT
SHARE
FILES
PLAYLIST
Welcome to openSAP Invites! I'm your host Elisabeth Riemann and in this episode, we're speaking with Product Manager, Karsten Strothmann, to learn all about the world of extensions and event-driven extensibility with SAP Extension Suite.
Karsten explains when and how to extend the business core, highlights the different extension types available, and makes us realize the importance of staying focused and building for the future – not just for fair weather days!
Karsten has a real talent for explaining technical concepts in simple terms. So, stay tuned to find out what a spider's web, a washing machine, and restaurant pagers have to do with extensions. When you remember these, you'll be well on your way to understanding and implementing extensibility concepts!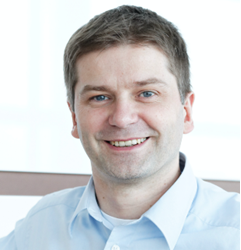 Guest: Karsten Strothmann
Karsten Strothmann is a Product Manager and evangelist for SAP Event Mesh at SAP SE in Walldorf, Germany. He has more than 22 years of experience in the software industry, 20 of which at SAP. Karsten is currently working on event-driven architectures, and specifically extensions and integrations on SAP Business Technology Platform. Previously, Karsten worked on SAP Gateway, which can be seen as a synchronous technology for extending and integrating SAP backends. During his career, he has held various roles from product management, to development, to quality assurance, and consulting. This has given him a holistic view of both software creation and its usage. Karsten holds a master's degree in computer science from the Technical University of Dortmund, Germany.
Show Notes:
Additional Downloads:
Learning Opportunities
References & Recommendations
YouTube Videos
Blogs
Social Media
Hosted by Elisabeth Riemann – Senior Knowledge Consultant & Product Manager, openSAP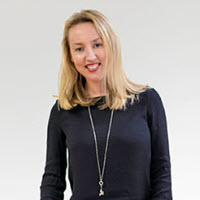 Social Media
Twitter: @ElisabethRiema1