INFORMATION
CHAPTERS
TRANSCRIPT
SHARE
FILES
PLAYLIST
Welcome to a special Thought Leaders episode with Heini Utunen in which we discuss how the World Health Organization's online learning platform facilitates the transfer of public health knowledge for emergencies on a massive scale.
Heini takes us behind the scenes and shares how it felt to be in the position of providing trusted information in an emergency response. She tells us how she and her team took over responsibility for being first, fast, and frequent in providing fact-based information about the situation in a timely manner for those who needed it.
The World Health Organization (WHO) launched the OpenWHO.org online learning platform in 2017 to facilitate the transfer of public health knowledge for emergencies on a massive scale in anticipation of the next pandemic. Grounded in the principles of open access and equity, courses are free, self-paced, accessible in low-bandwidth and offline formats, and available in national and local languages.
Having served frontline responders in regionalized outbreaks from Ebola to plague, OpenWHO dramatically scaled up course production for the COVID-19 pandemic, making life-saving information from WHO experts available online at a time when lockdowns and social distancing limited our ability to physically come together to learn.
The platform offers courses on 46 different COVID-19 topics, as well as more than 100 courses on other health topics, with 6.7 million course enrolments. Courses are available across 64 languages, including the 15 most-spoken languages worldwide and the official languages of 44 out of 46 of the least-developed countries, recognizing that it is easier for people to learn and understand in their native tongue.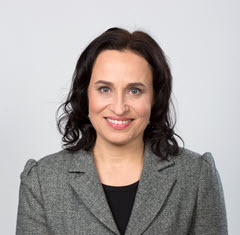 Guest: Heini Utunen
Heini Utunen is Acting Head of Unit of the Learning and Capacity Development Unit, which is part of the World Health Organization's Health Emergencies Program. The unit was established in 2018 and Heini has worked there from the beginning, establishing the area of knowledge transfer for infectious diseases and health emergencies.
She has prior experience in the government of Finland, where she served as communications officer for the Minister of Health. She also worked as a training officer at the Crisis Management Centre, mainly involved in capacity building for the European Union, African Union, and United Nations in several post-conflict missions.
Heini has a bachelor's degree in political science, a master's in information studies, and is writing her PhD dissertation in information and communication technologies. She also has a principal's qualification in Finland.
Social Media
Show Notes:
Additional Downloads:
Learning Opportunities
Recommendations
Hosted by Lorna Richards – Senior Media Developer at SAP