Sustainable Business
Bringing people, planet, and profit together is one of the great challenges of our time. How can we build a world where profits are made through sustainable and regenerative practices? There is already a lively exchange on business innovations in podcasts here on openSAP. The aim of this playlist is to make these podcasts more visible.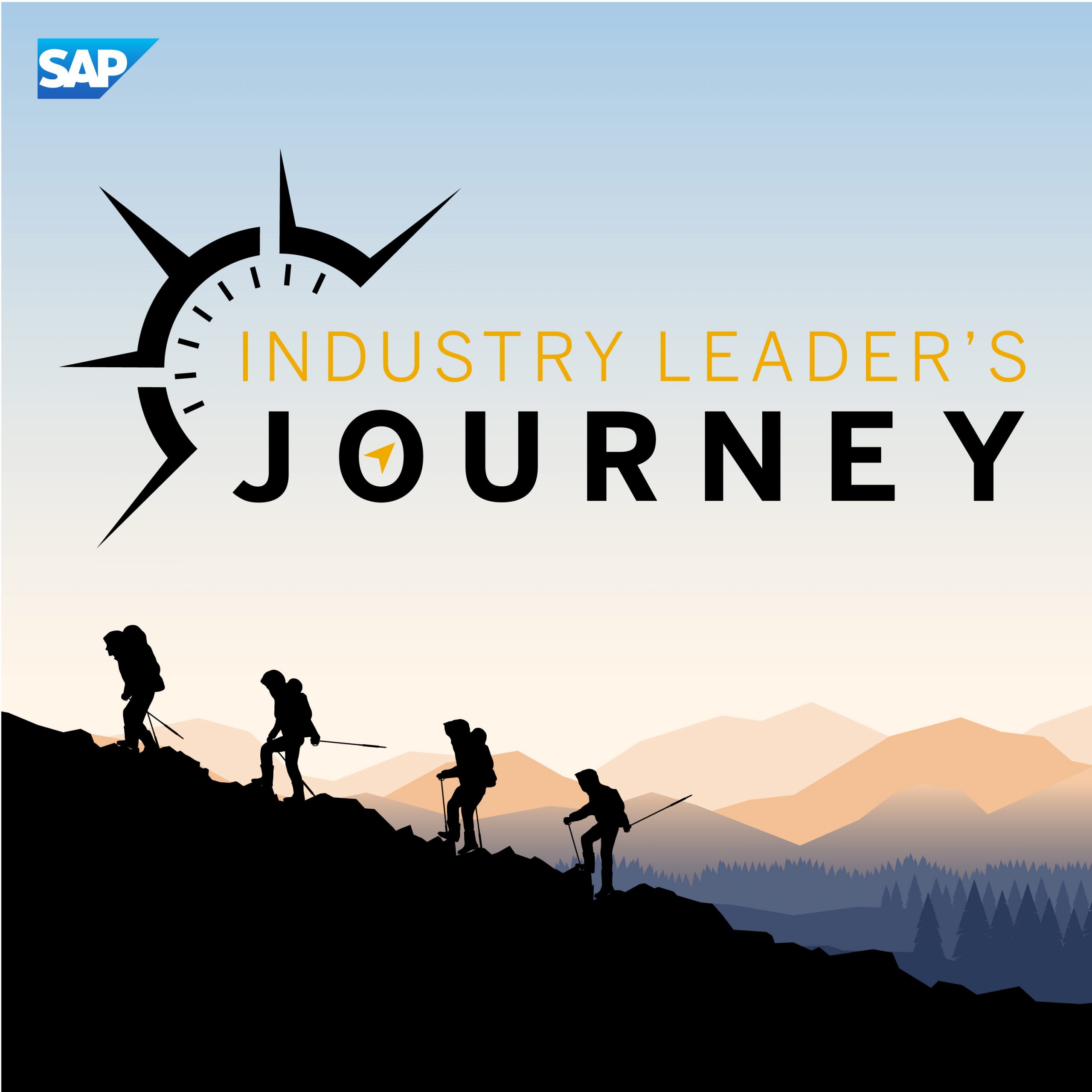 Episode 19 – Marcelo Scarcelli: Walking the Talk on Sustainability
With roughly 20 years of business experience, Marcelo Scarcelli, Head of Procurement for Unilever, successfully manages the company's F&B portfolio. In this episode, he shares outstanding business cases of innovation and product design—and ties them...
Published: 2. June 2022
Duration: 0:39:59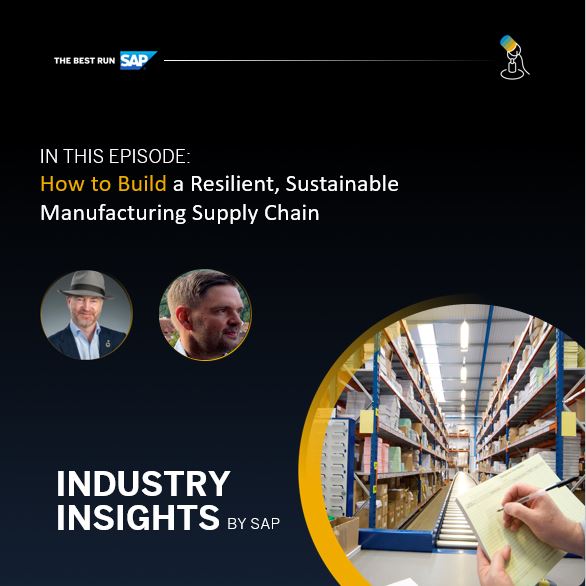 Episode 75: How to Build a Resilient, Sustainable Manufacturing Supply Chain
Remember when supply chain wasn't a topic of everyday conversation? It's here to stay amid continuing supply shocks, demand shocks and now the impact of inflation. Today Tom is joined by Florian Seebauer from Ariba to discuss how manufacturers can adapt.
Published: 2. June 2022
Duration: 0:23:09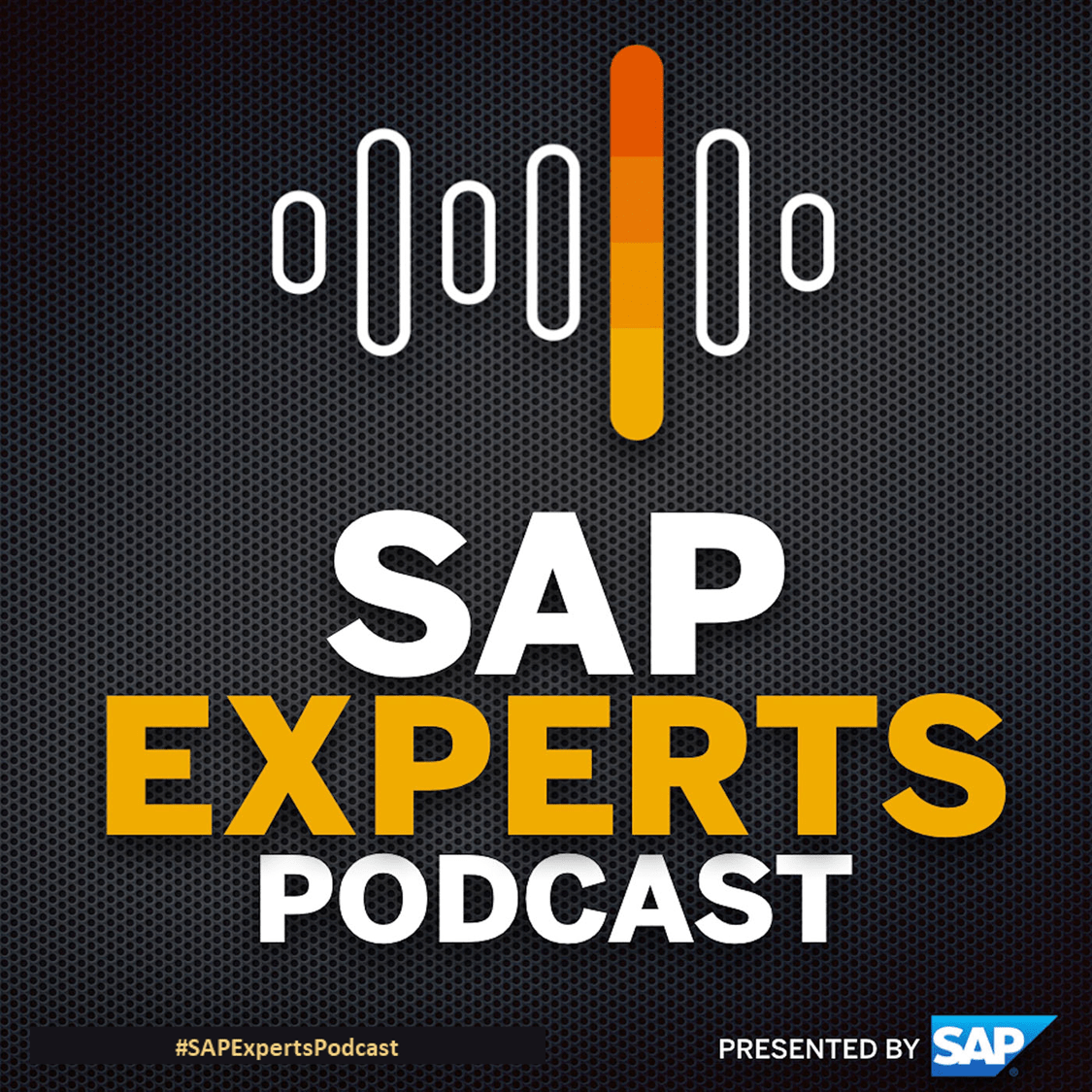 Episode 113: The challenges ahead for utilities companies & how SAP is responding – Markus Bechmann
Join us to help make sense of it all is Markus Bechmann: Global VP -Innovation and New Business Models for the Utilities industry at SAP.
Published: 1. June 2022
Duration: 0:30:56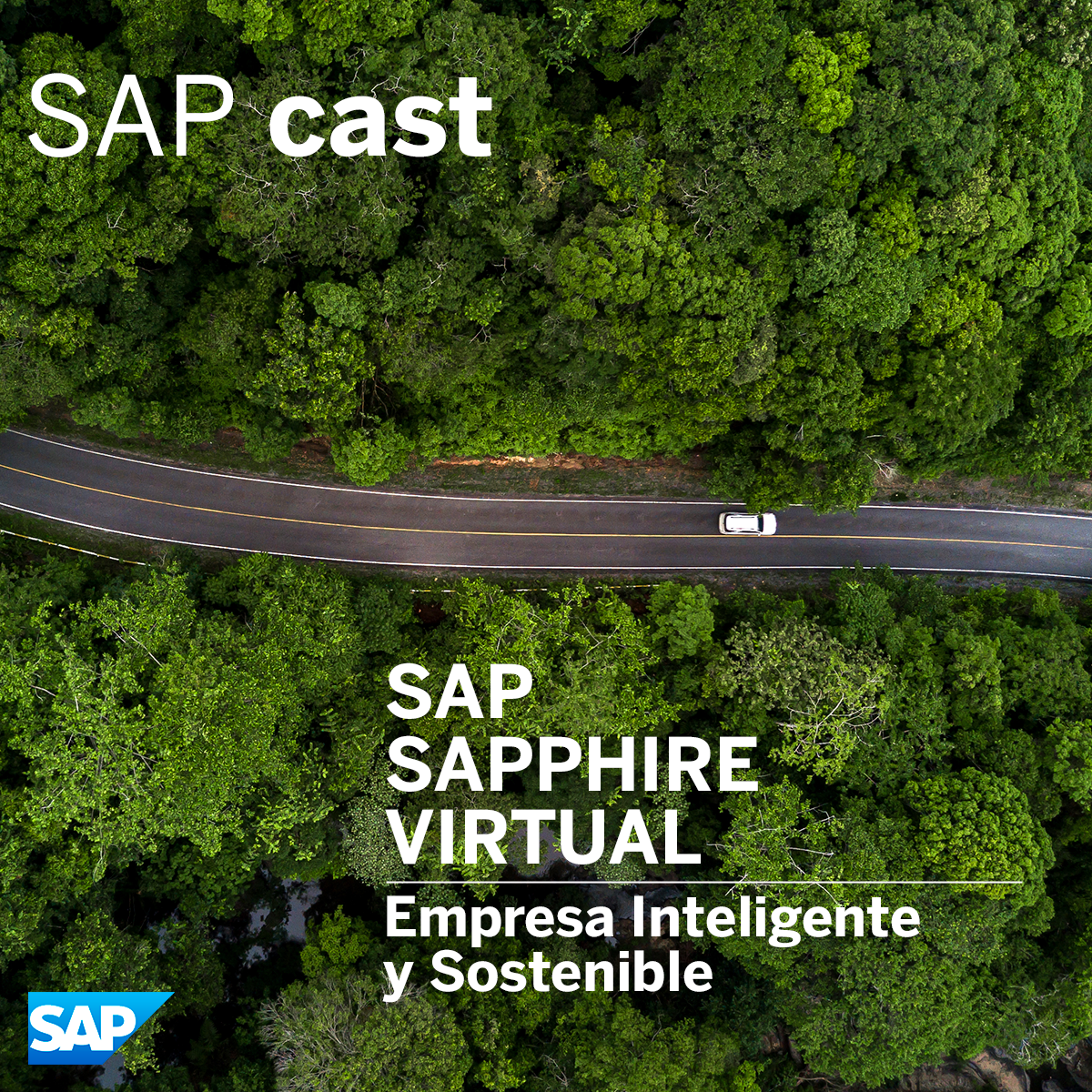 SAP SAPPPHIRE VIRTUAL - Empresa Inteligente e Sustentável
¿Qué es una Empresa Inteligente y Sostenible? Durante este podcast, diversos expertos de mercado aportarán su visión sobre cómo las empresas están aplicando tecnologías en diferentes sectores para hacer que los negocios sean ágiles, integrados y sostenibles.
Published: 27. May 2022
Duration: 0:37:00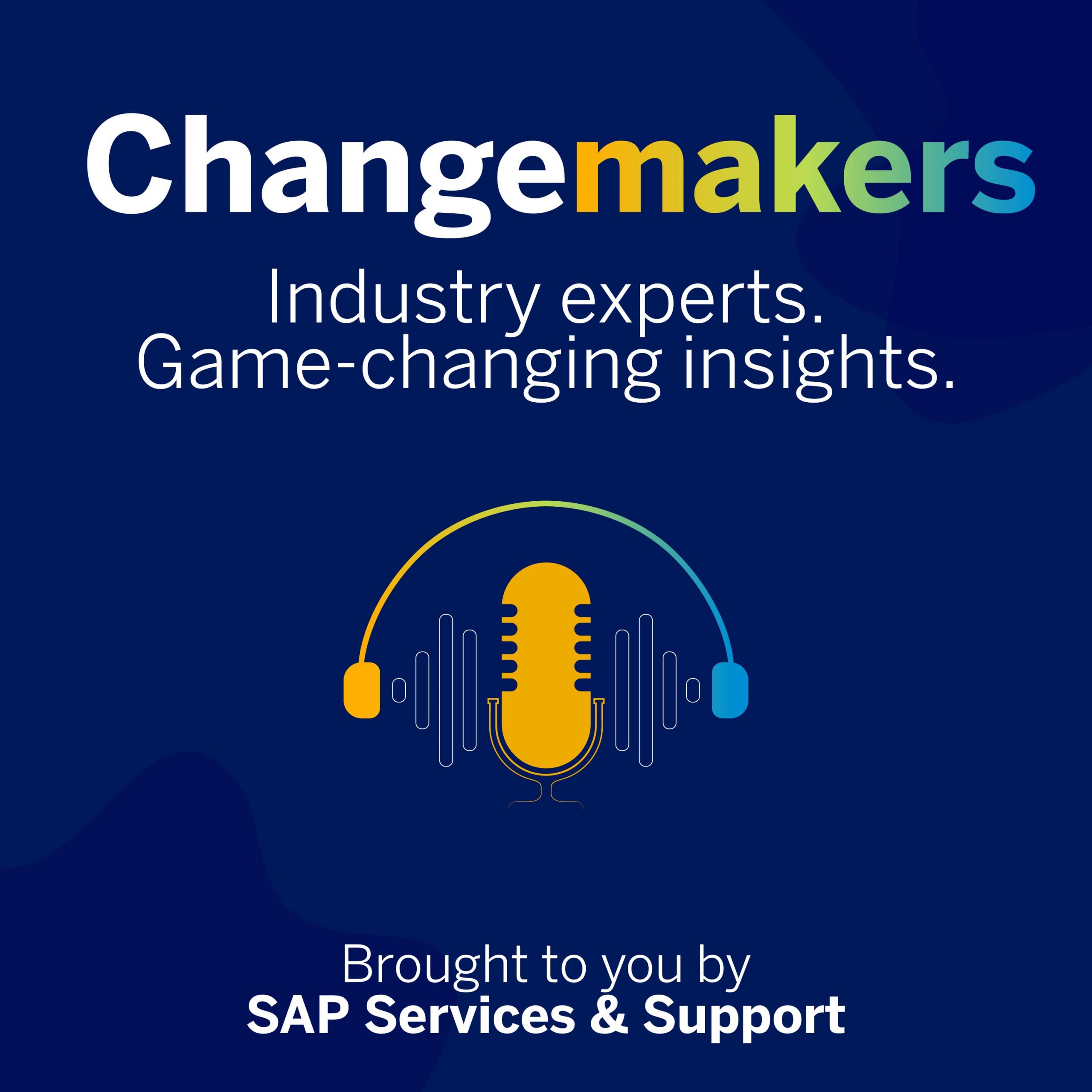 Is Perfect the Enemy of Good? Debunking Myths to Build Resilient Supply Chains and Sustainable Enterprises
Starting on your journey to transform procurement functions within your company can be daunting but are you letting perfection get in the way of real progress?
Published: 20. May 2022
Duration: 0:12:05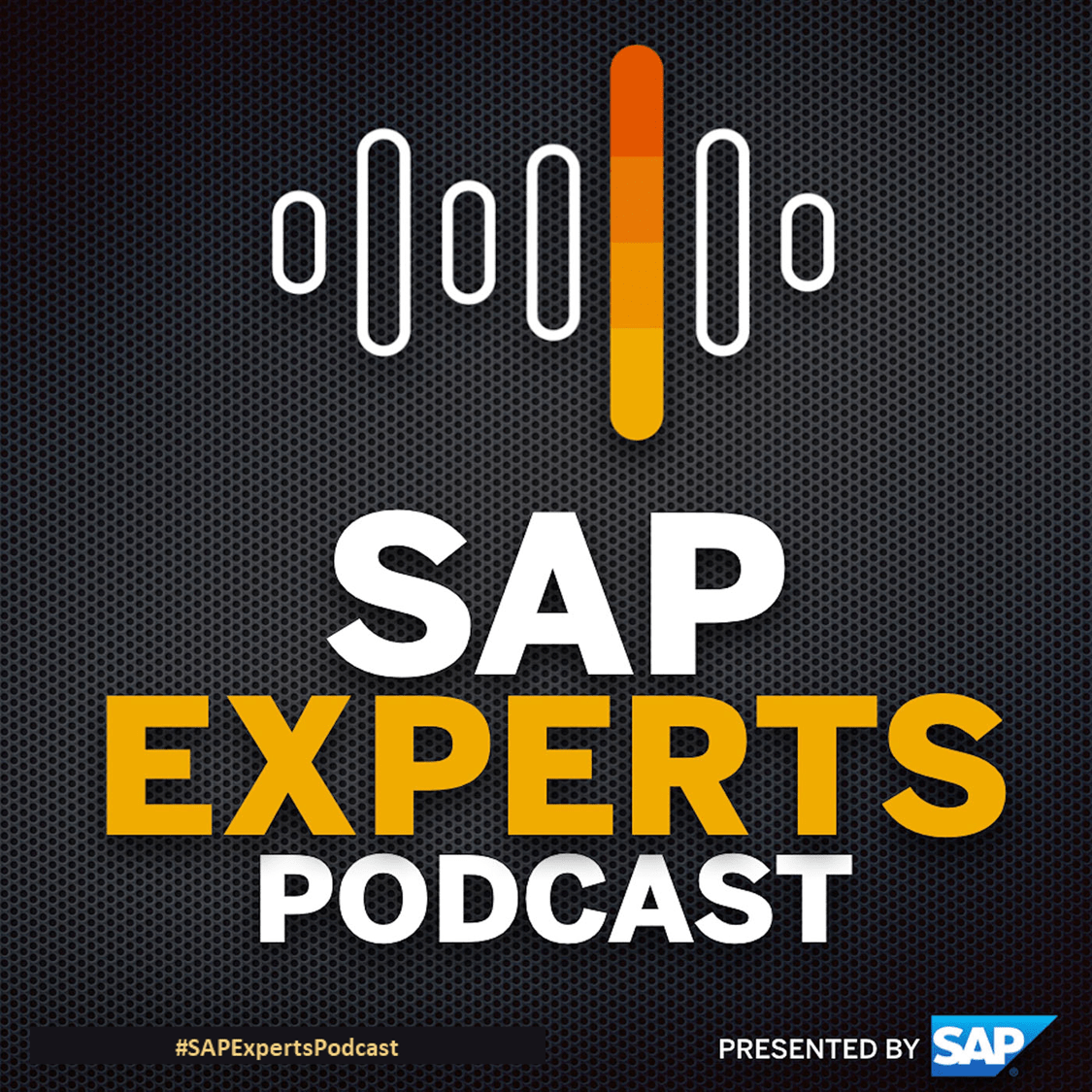 Episode 108: How IDEI unlocked Sustainability and Agility with SAP – Jorge Martinez
In this episode we uncover how SAP enabled innovative real-estate developer IDEI digitize their operations to aid business continuity and agile decision making, while also keeping employees and vendors safe during the pandemic.
Published: 11. April 2022
Duration: 0:25:39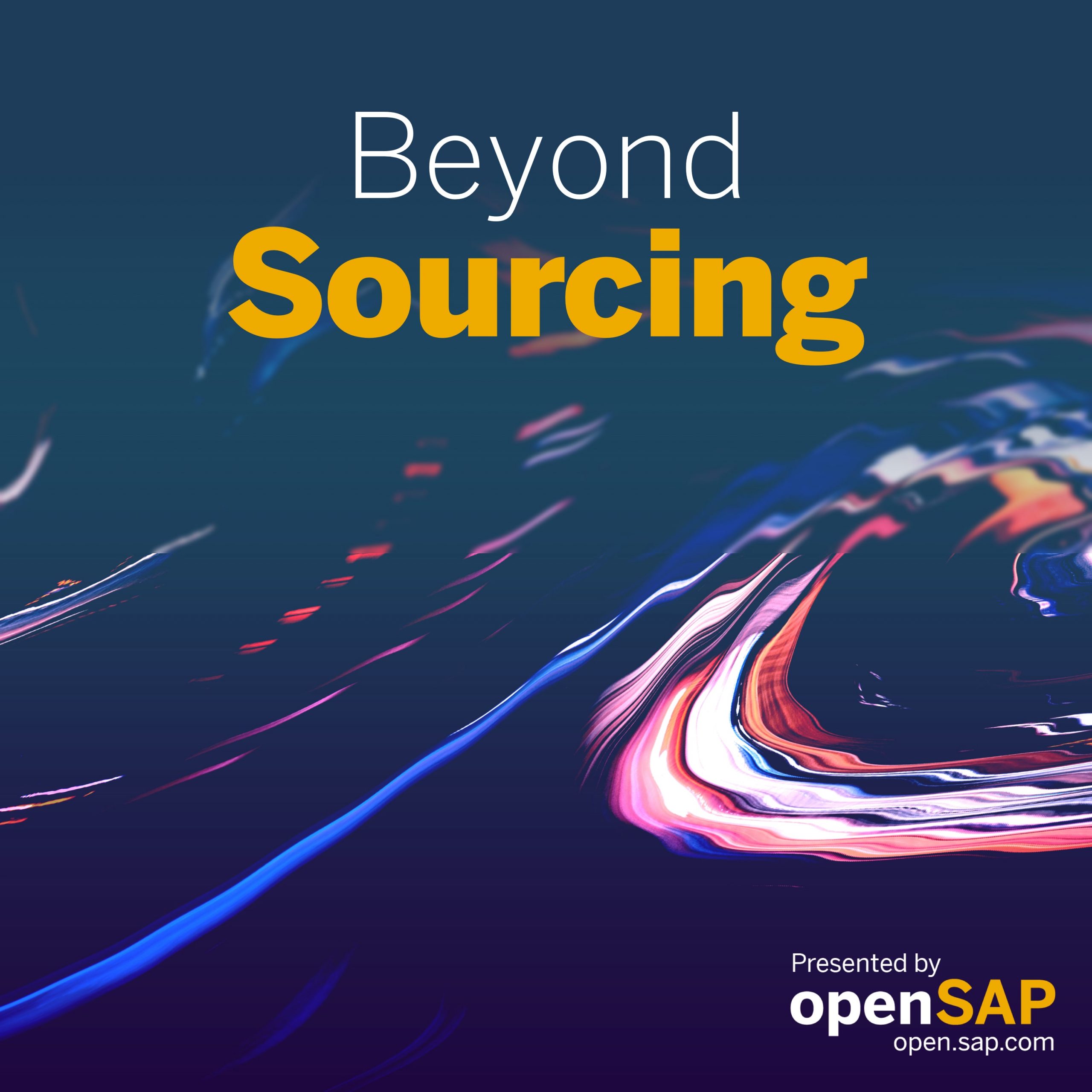 Episode 06: Sustainability and Beyond
A conversation with Jan Grothe, Chief Procurement Officer Deutsche Bahn.
Published: 8. April 2022
Duration: 0:36:33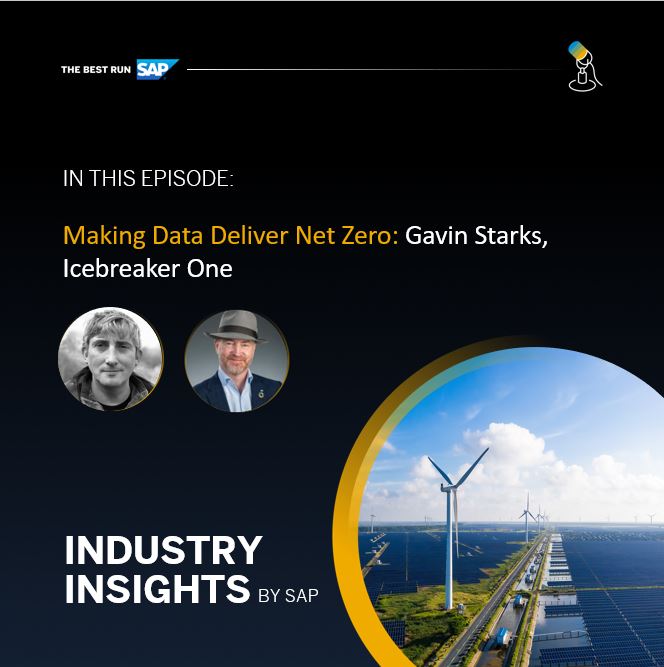 Episode 66: Making Data Deliver Net Zero: Gavin Starks, Icebreaker One
Icebreaker One is working across industries and governments to create an open web of net-zero data connecting financial, engineering and environmental data. How are they doing it? We invited the founder of IceBreaker One Gavin Starks to tell us more.
Published: 31. March 2022
Duration: 0:36:20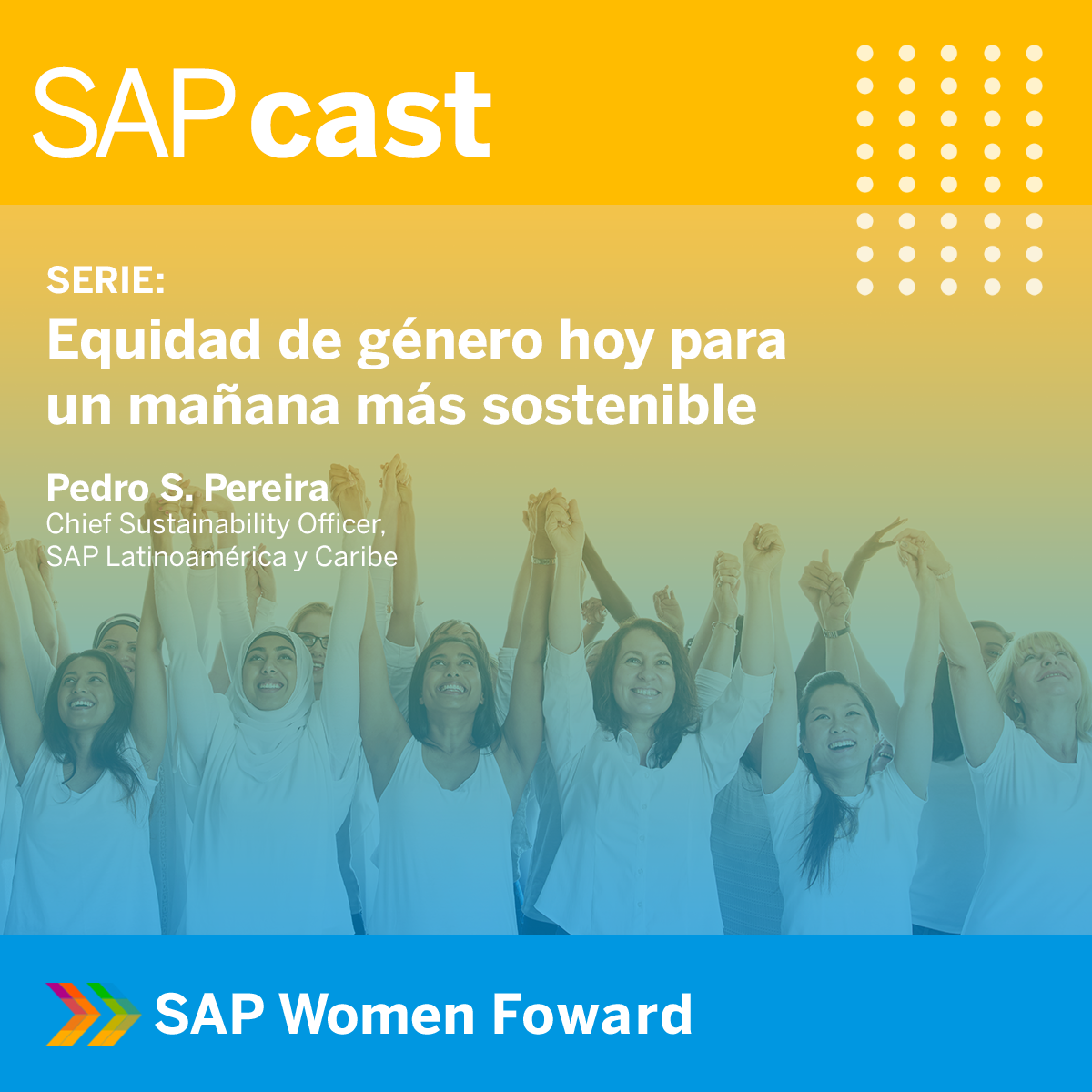 SAP Woman Forward Cast - Equidade de género hoy para un mañana más sostenible
Descubra neste episódio como a equidade de gênero permitirá um mundo mais sustentável amanhã! Essa jornada precisa contar com a participação de todos e o apoio dos homens para chegarmos a um futuro mais igualitário e justo é essencial.
Published: 30. March 2022
Duration: 0:16:28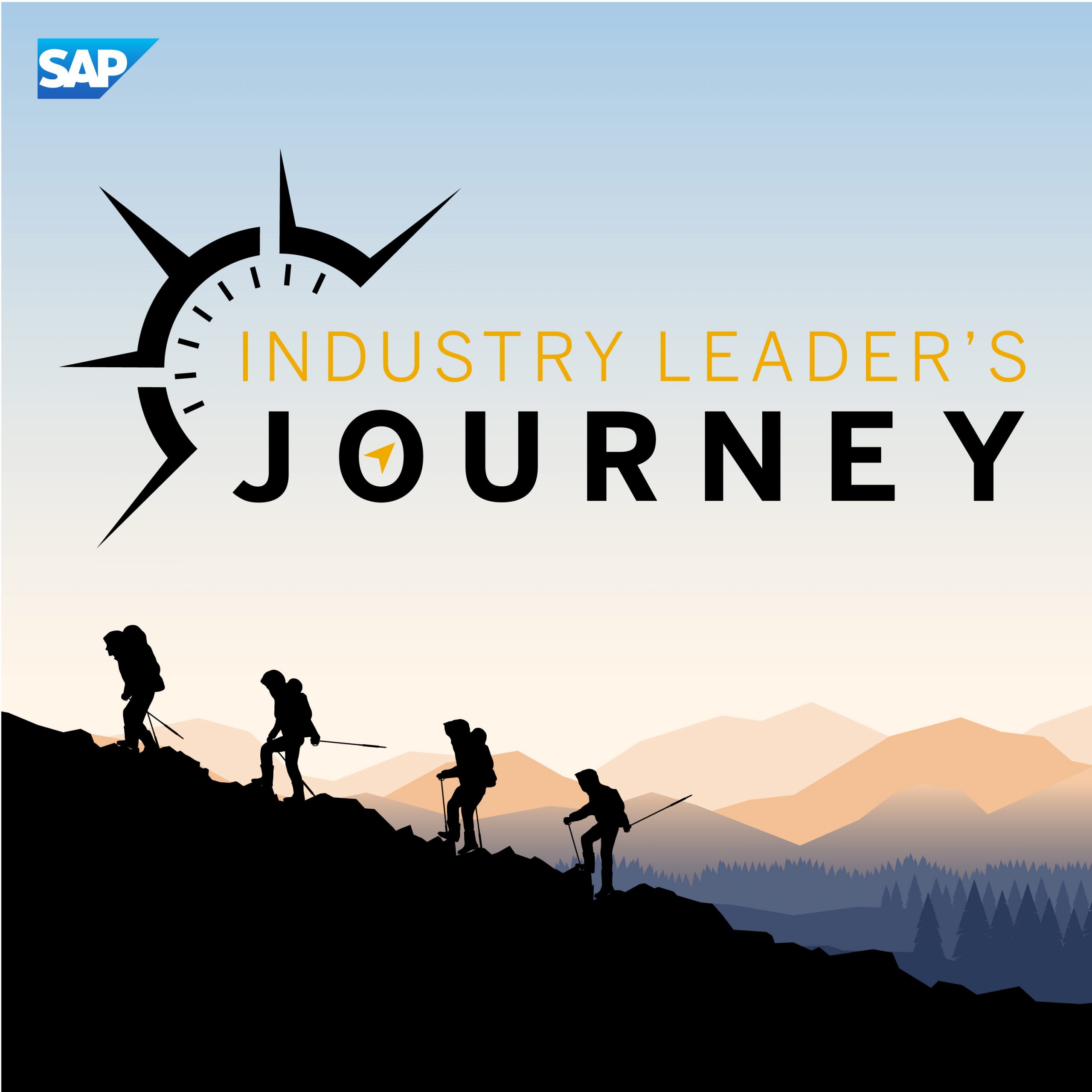 Episode 17 – Klaus Blachnik: From Ideal to Real...A Path towards Sustainable Procurement
From the challenges faced by the Oil & Gas Industry since 2020 to OMV showing immense growth in 2021, Klaus Blachnik talks about how he led a complete transformation of procurement, towards creating value...
Published: 24. March 2022
Duration: 0:24:17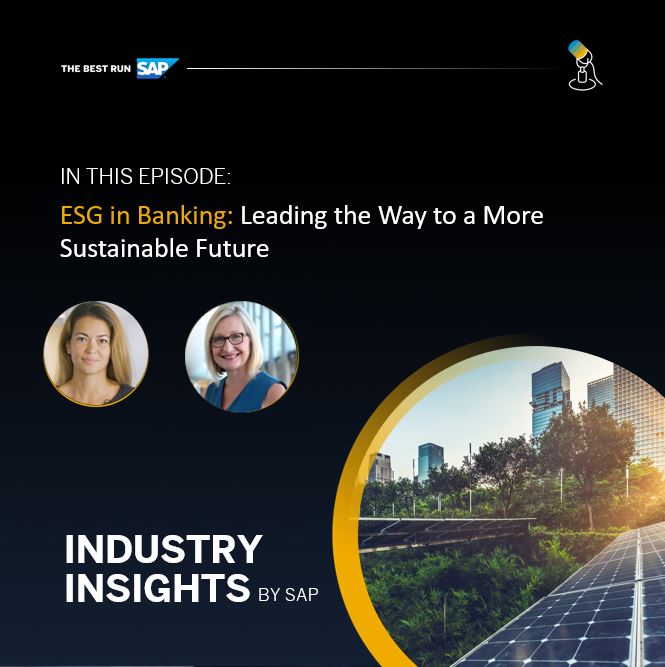 Episode 65: ESG in Banking: Leading the Way to a More Sustainable Future
Tom meets with Elena Philipova, Director, Sustainable Finance, London Stock Exchange Group and Betty Moon, SAP Financial Services to discuss how the financial community is embracing Environmental, Social and Governance measures for a sustainable future.
Published: 24. March 2022
Duration: 0:30:57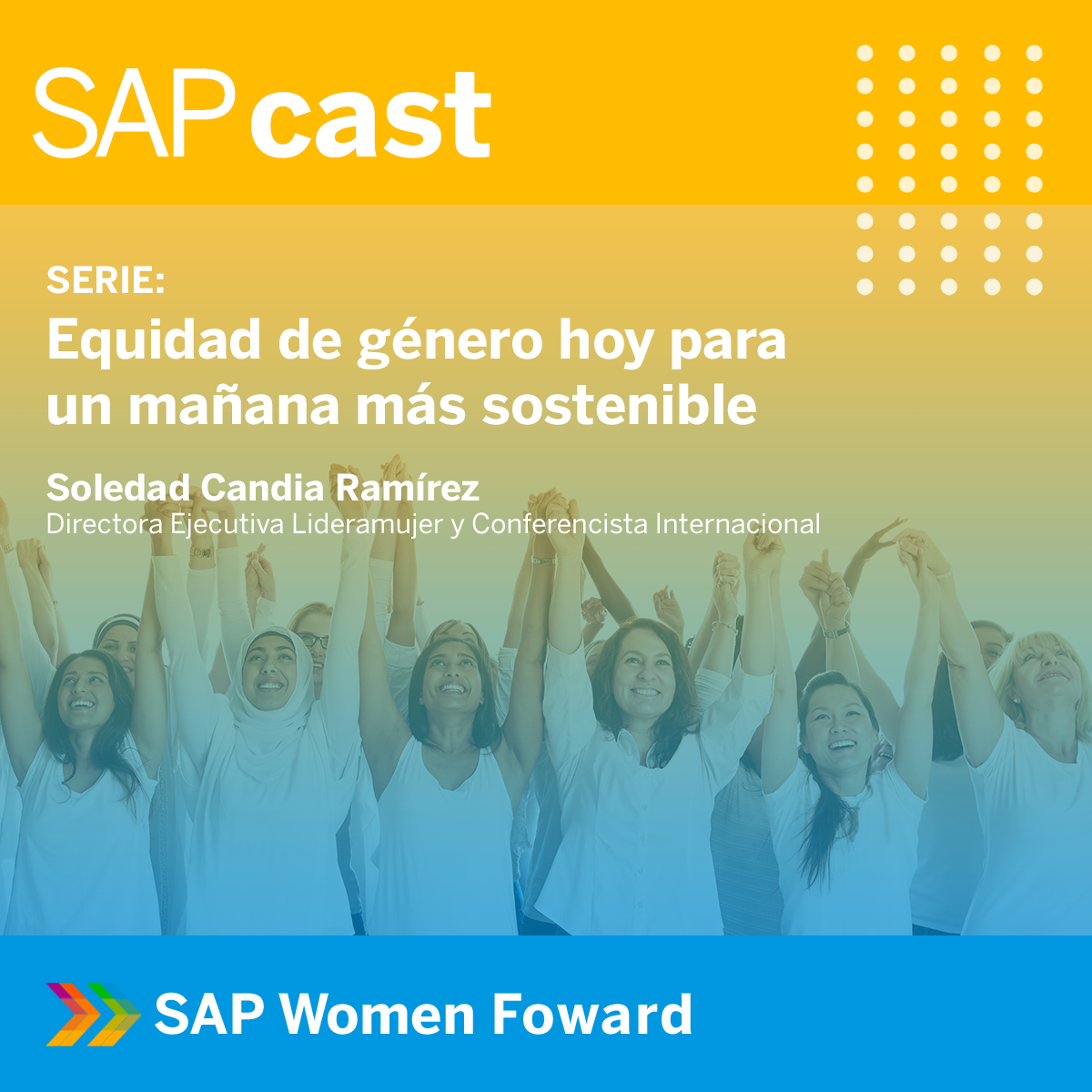 SAP Woman Forward Cast - Equidade de género hoy para un mañana más sostenible
¿Cómo la equidad de género permitirá un mundo más sostenible mañana? Soledad Candia Ramírez expone sus puntos de vista sobre el posicionamiento de las organizaciones, el empoderamiento de las mujeres y el apoyo de los hombres en este camino para lograr el objetivo.
Published: 15. March 2022
Duration: 0:23:46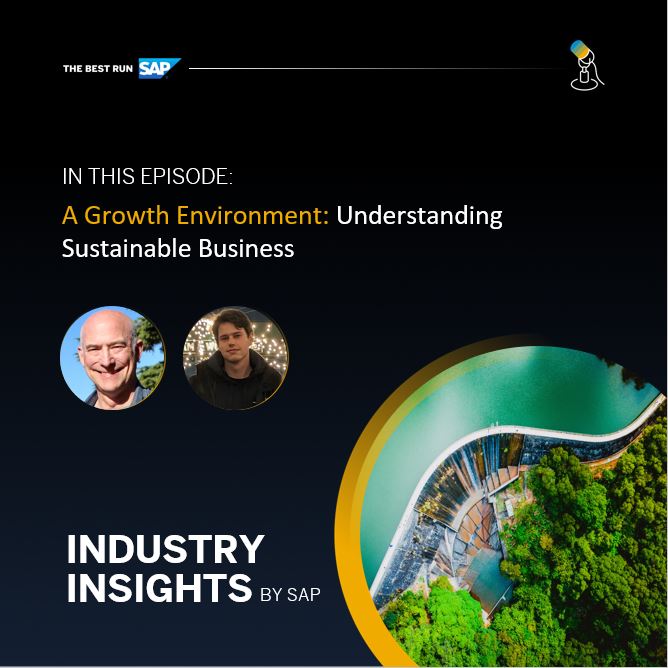 Episode 63: A Growth Environment: Understanding Sustainable Business
This week Tom meets with Dan Wellers and Connor Gaspar to hear the findings of their global sustainability research study which reveals how, according to the research, those who have invested in sustainability are achieving better business results.
Published: 10. March 2022
Duration: 0:36:24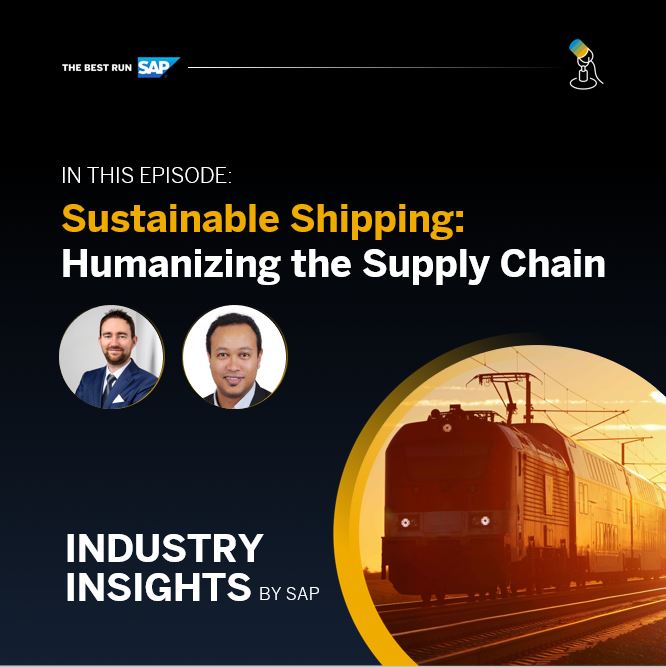 Episode 60: Sustainable Shipping: Humanizing the Supply Chain
Tom meets with Senta Belay and Stefan Sauer to discuss the forgotten, human side of the supply chain. We discuss people working on the cargo ships, which transport the majority of our goods around the world and the collective responsibility we have towards them.
Published: 17. February 2022
Duration: 0:34:12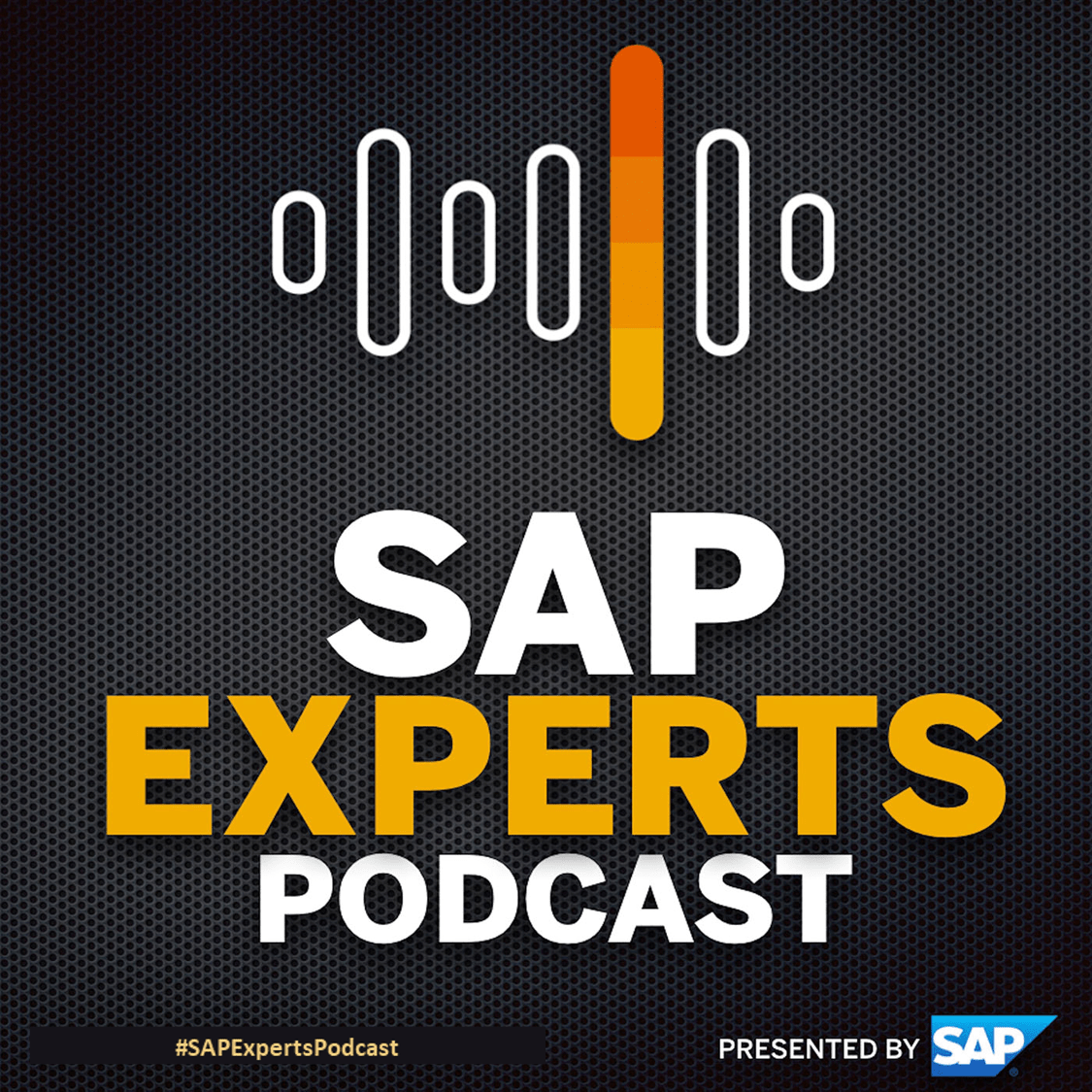 Episode 99: Profit and Planet: Sustainable Finance with SAP – Michel Haesendonckx
The financial industry recognizes the need for sustainable economic activities, and SAP is here to help.
Published: 31. January 2022
Duration: 0:46:10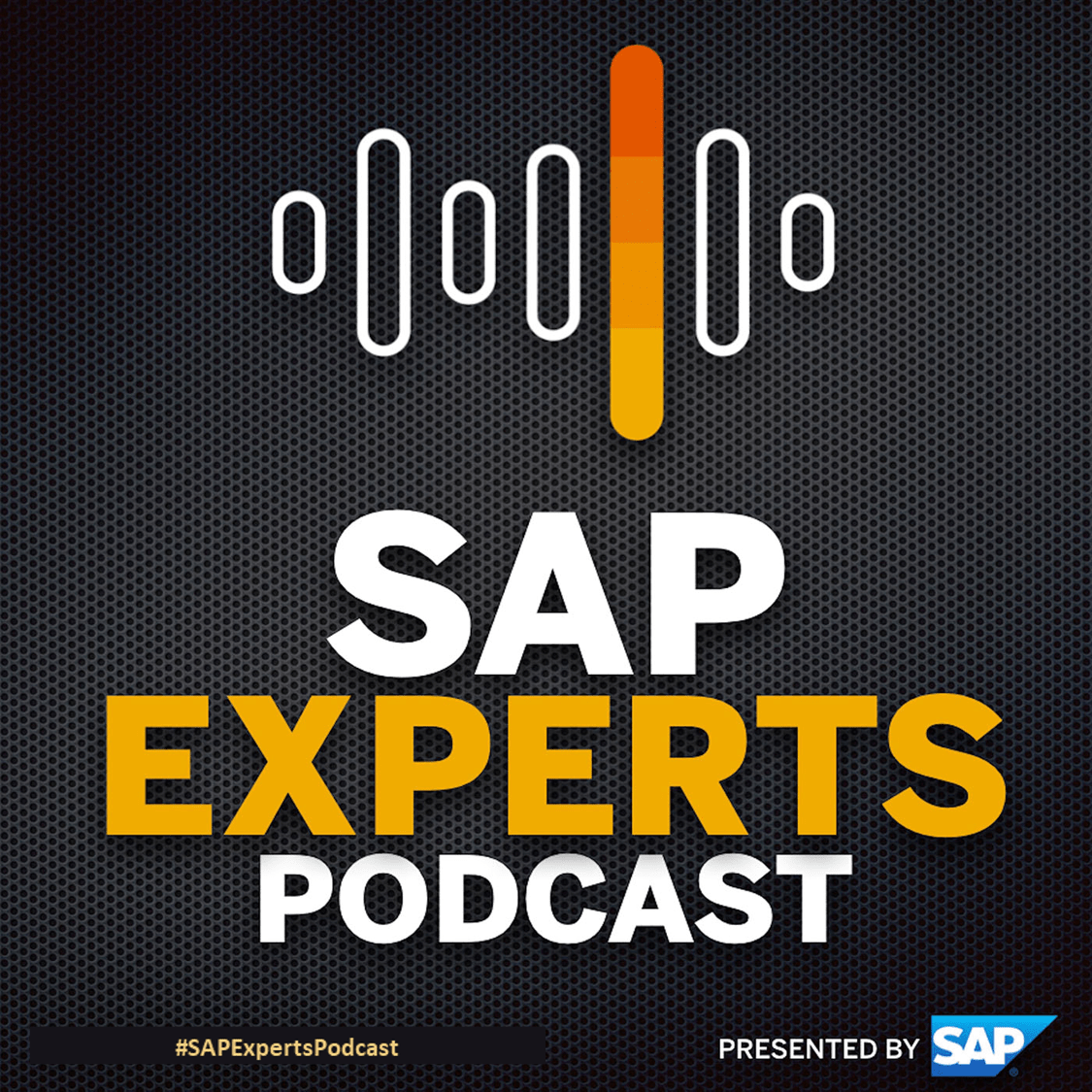 Episode 98: Embedding sustainability and visibility into supply chains – James Veale
James Veale and Jonathan Fogarty discuss embedding sustainability, and equally importantly, traceability, into global supply chains.
Published: 24. January 2022
Duration: 0:24:36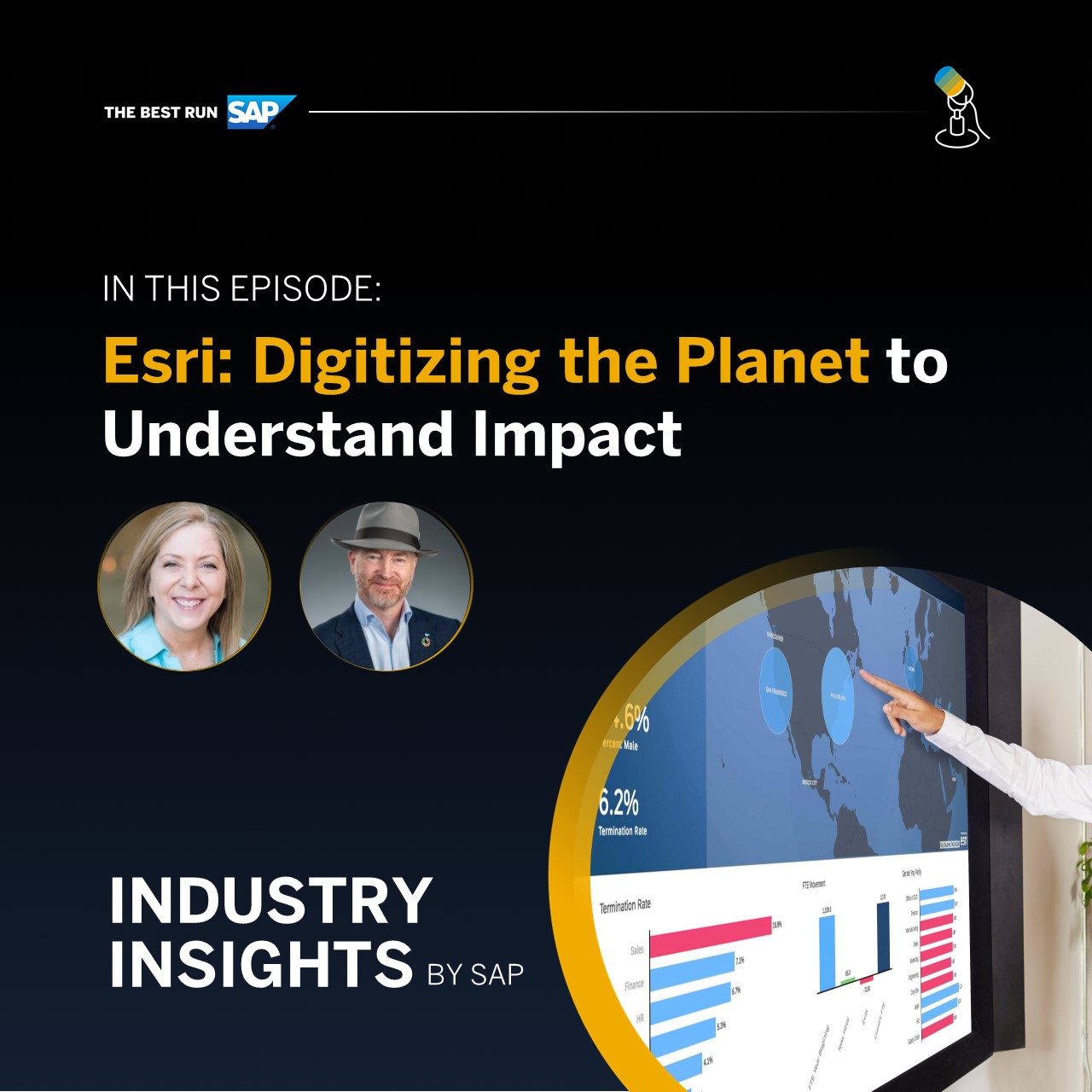 Episode 56: Esri - Digitizing the Planet to Understand Impact
Guest Cindy Elliott talks with host Tom Raftery about Esri's fifty-year history digitizing the planet to collect geo-spacial data that, combined with operational data, can show business's impact on communities and environment specific to each location where they operate.
Published: 20. January 2022
Duration: 0:21:04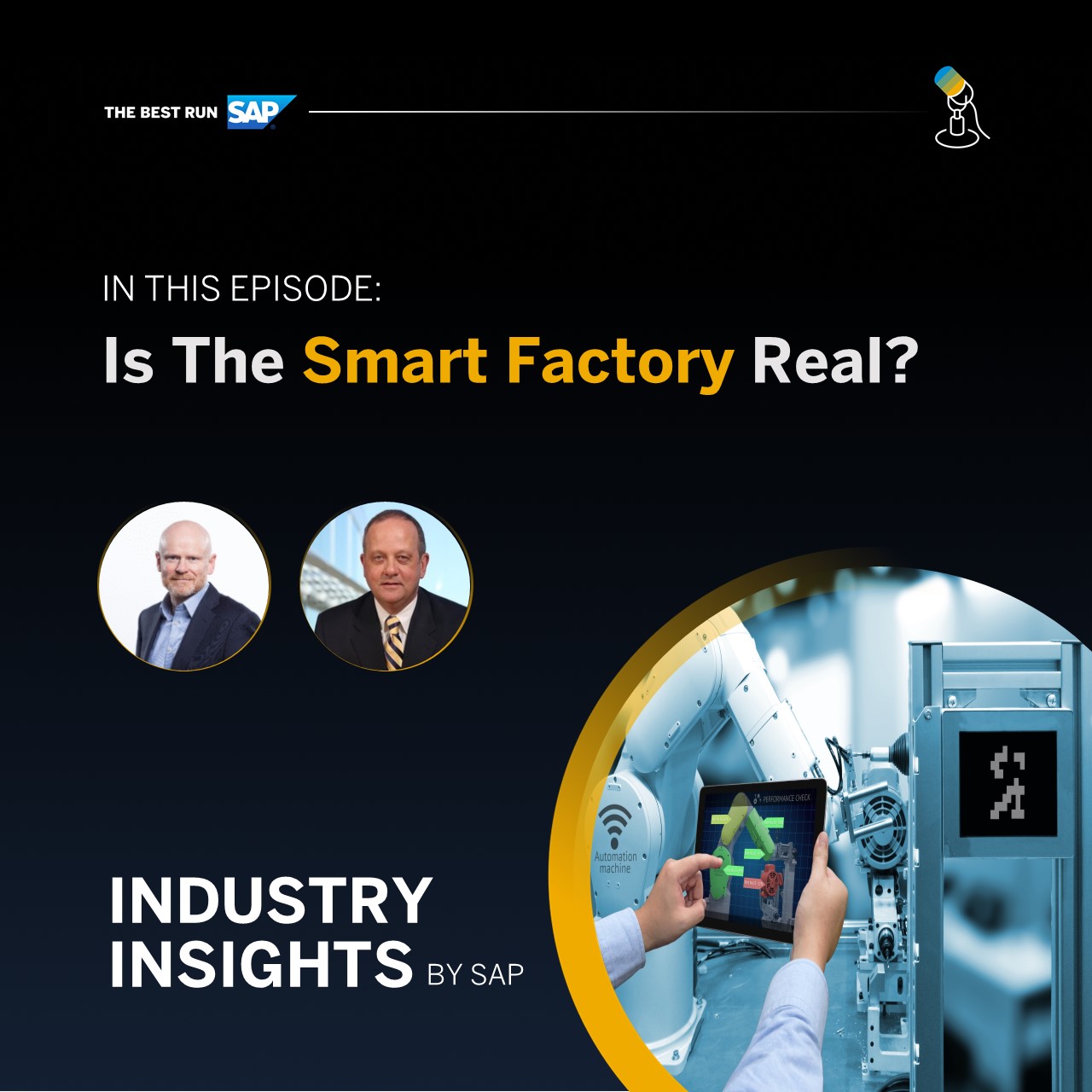 Episode 55: Is The Smart Factory Real?
There is much talk of smart factories, but are they real? This week, Simon Culshaw, Atos and Mike Lackey, SAP talk with host Tom Raftery about how smart factories are enabling manufacturers to connect business strategy, people, processes and technology.
Published: 13. January 2022
Duration: 0:31:44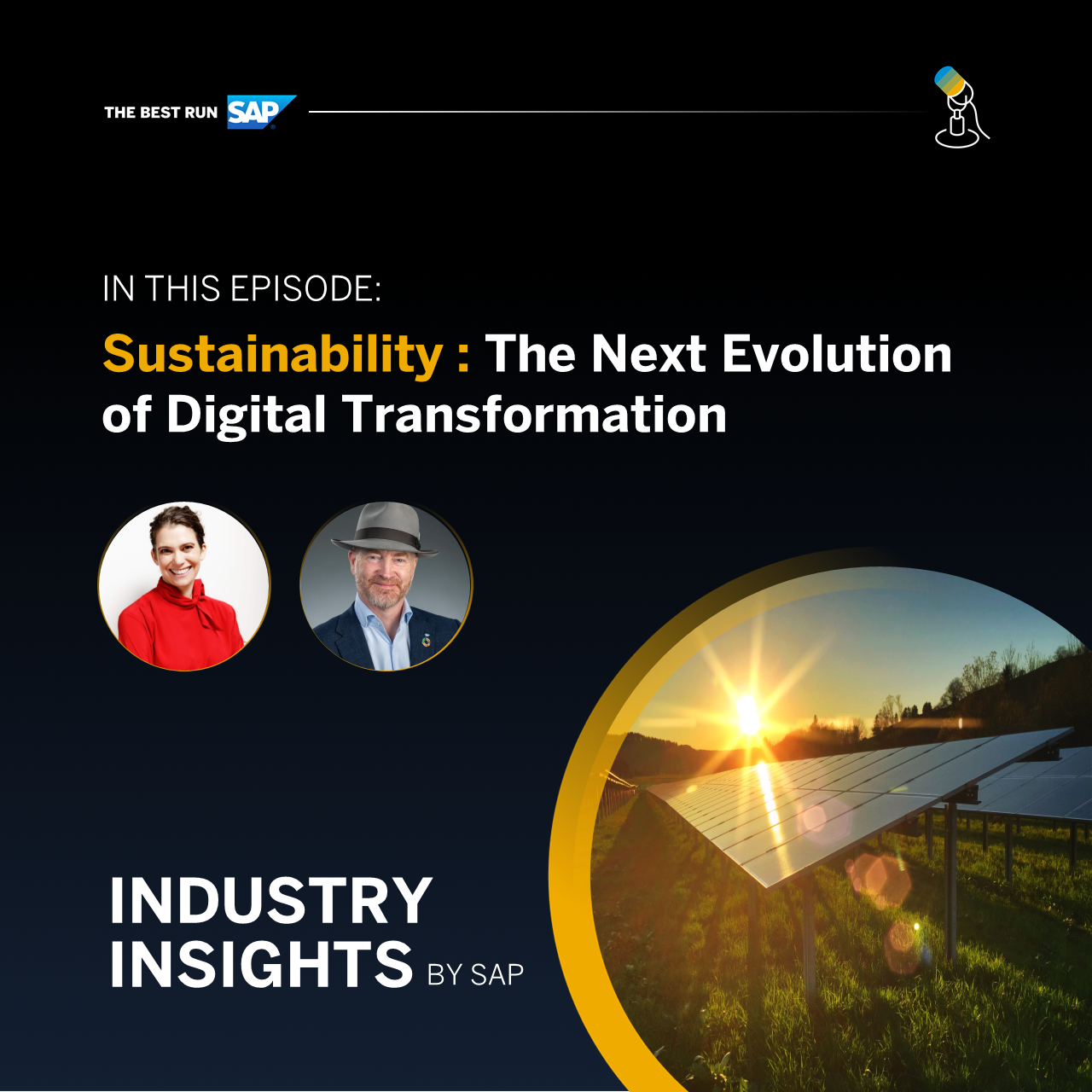 Episode 54: Sustainability : The Next Evolution of Digital Transformation
In our first episode of 2022, Tom and Sophia Mendelsohn, Chief Sustainability Officer and Head of ESG for Cognizant, discuss how technology companies enable their customers to transform their operations to support their sustainability goals.
Published: 6. January 2022
Duration: 0:25:23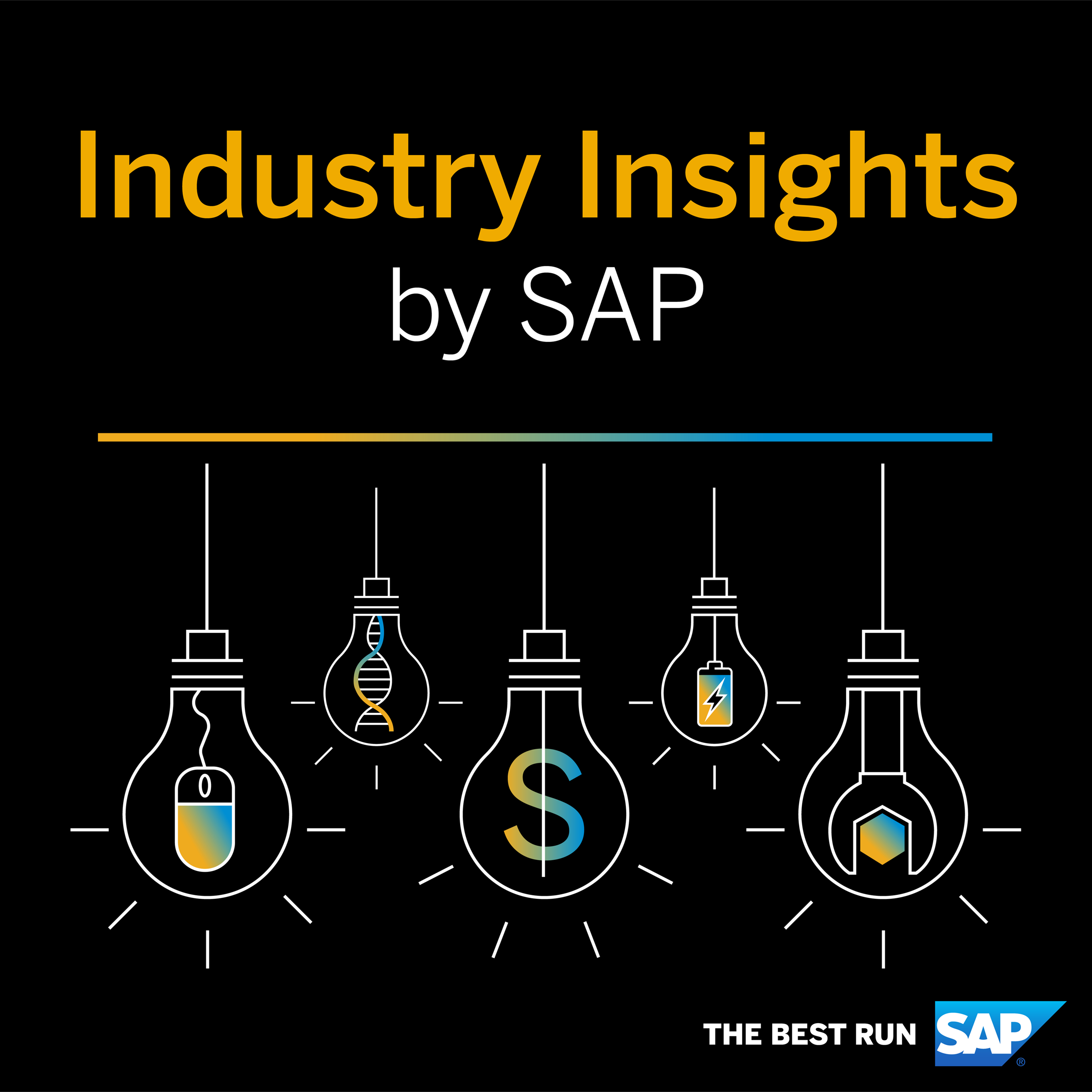 Episode 51: After COP 26 – how businesses can take action
Host Tom Raftery sits down with guests Michael Groves (Topolytics) and Natasha Pergl (SAP) to discuss how companies can use data science modelling to track materials across the supply chain for sustainable decision-making.
Published: 9. December 2021
Duration: 0:30:56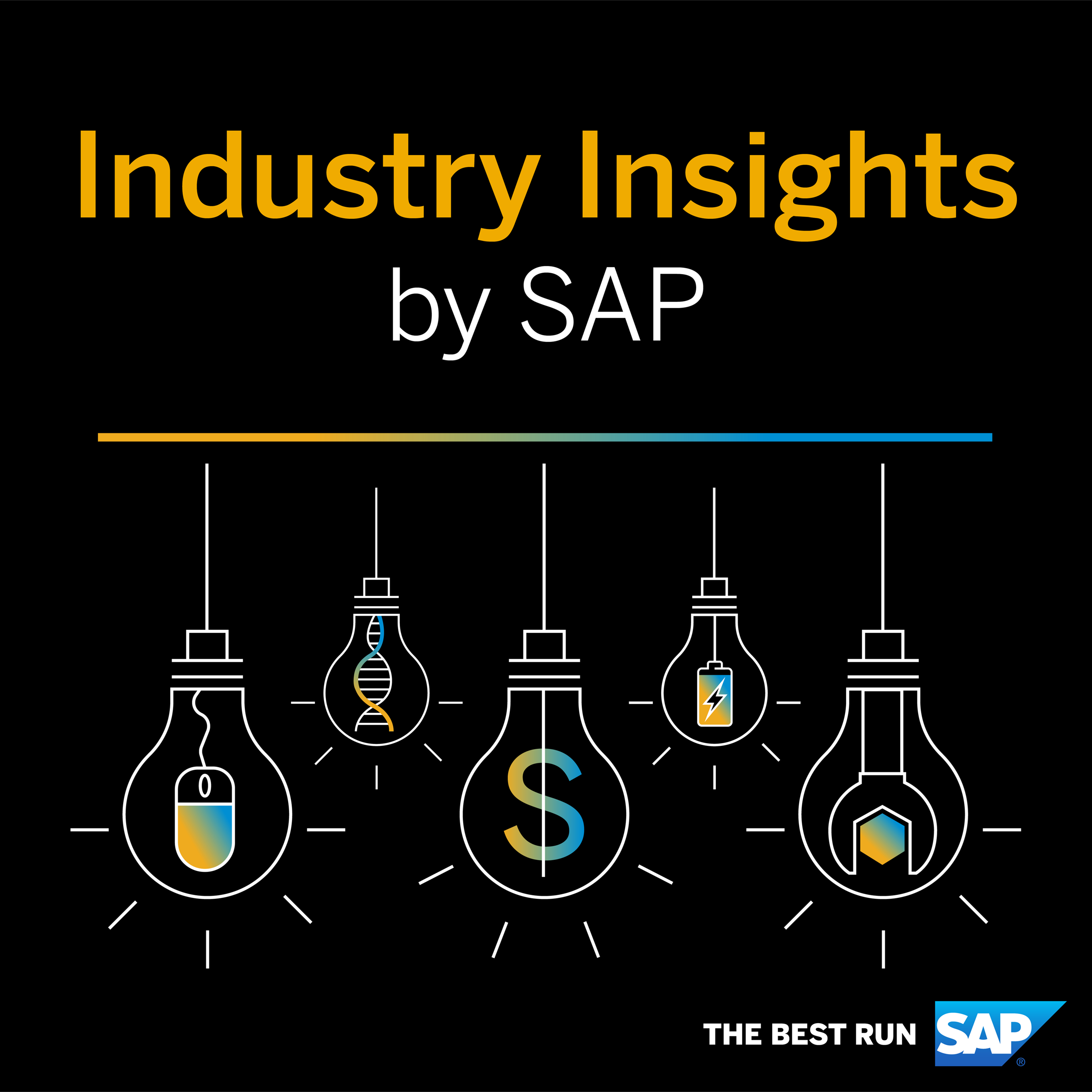 Episode 48: Retailers: Why Renting Is The New Buying
In this week's episode, Tanguy Frécon, Co-Founder & Chairman at Lizee shares how Lizee helps brands and retailers reach both their growth and sustainability goals by expanding their rental business and extending the use of their products.
Published: 18. November 2021
Duration: 0:29:12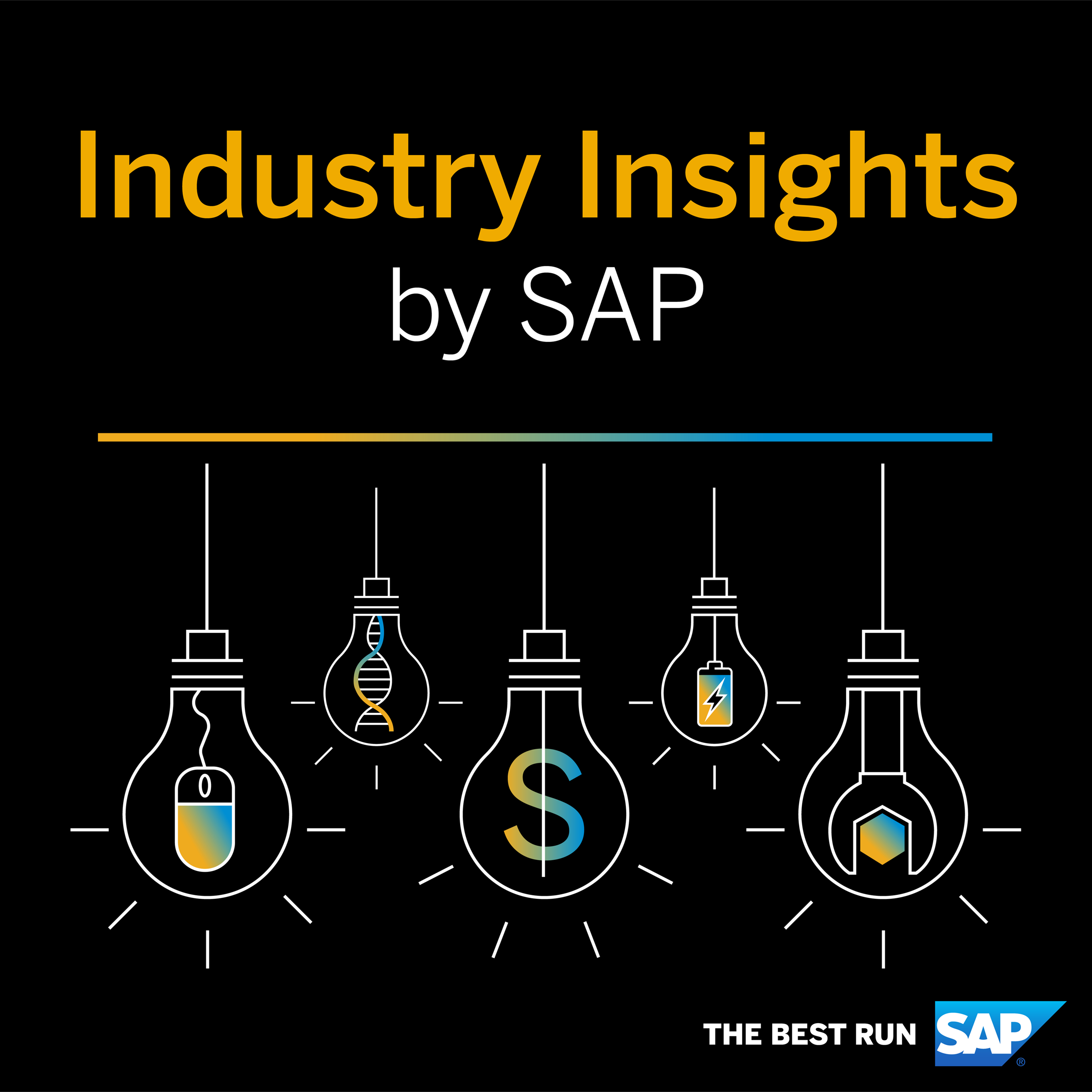 Episode 46: Modernizing Rail For A Digital and Sustainable Future
2021 is the Year of Rail, an EU wide initiative to promote rail as "a sustainable, innovative, and safe mode of transport." Alicia Gutierrez and Kevin Schock from SAP discuss what this means for SAP, our customers, and their customers.
Published: 4. November 2021
Duration: 0:26:42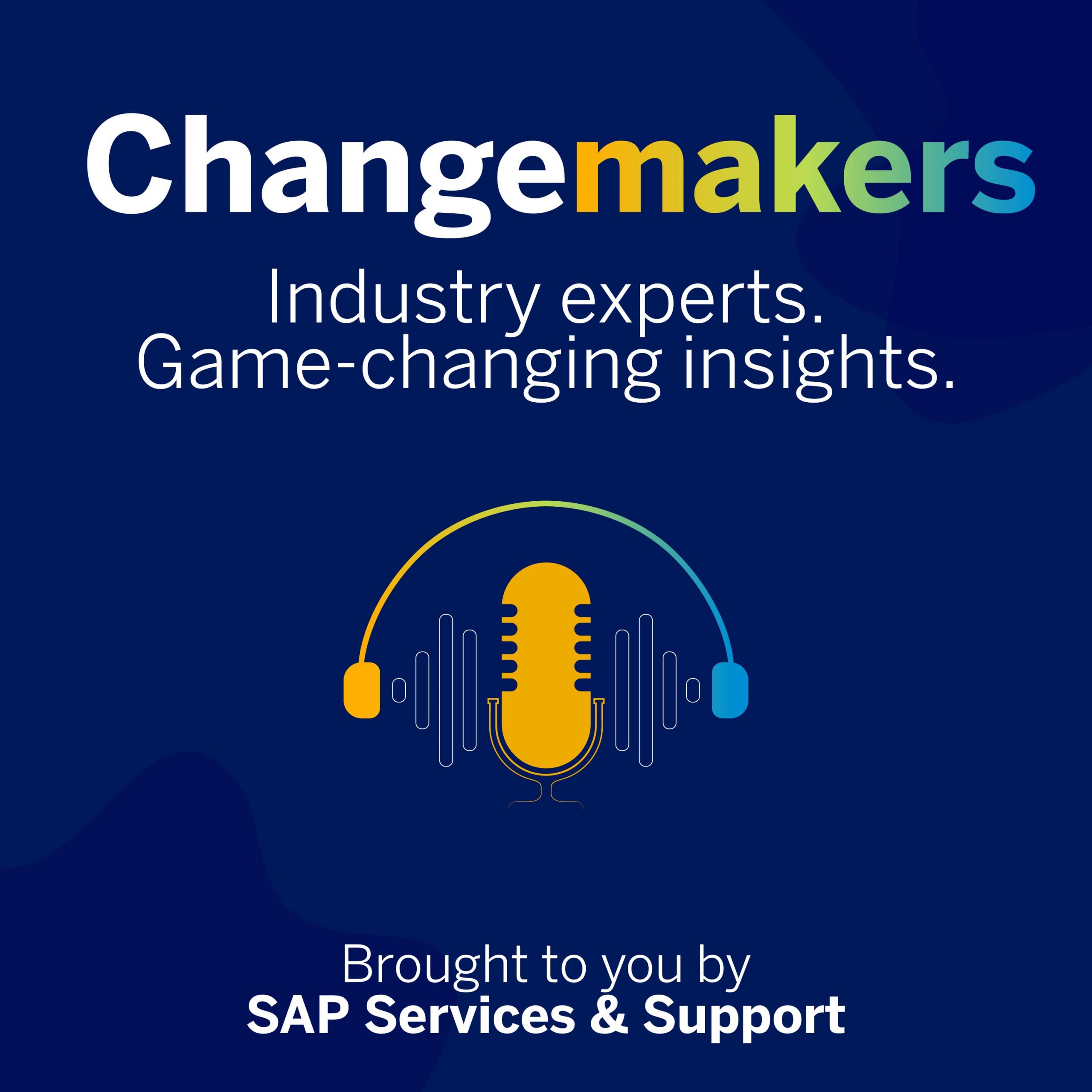 Sustainability and SAP Services
In this episode we will elaborate on and discuss the following questions: What does sustainability mean to corporations (and to us personally)? What do we need for successful economic action? How does SAP support customers with solutions and services?
Published: 15. October 2021
Duration: 0:26:49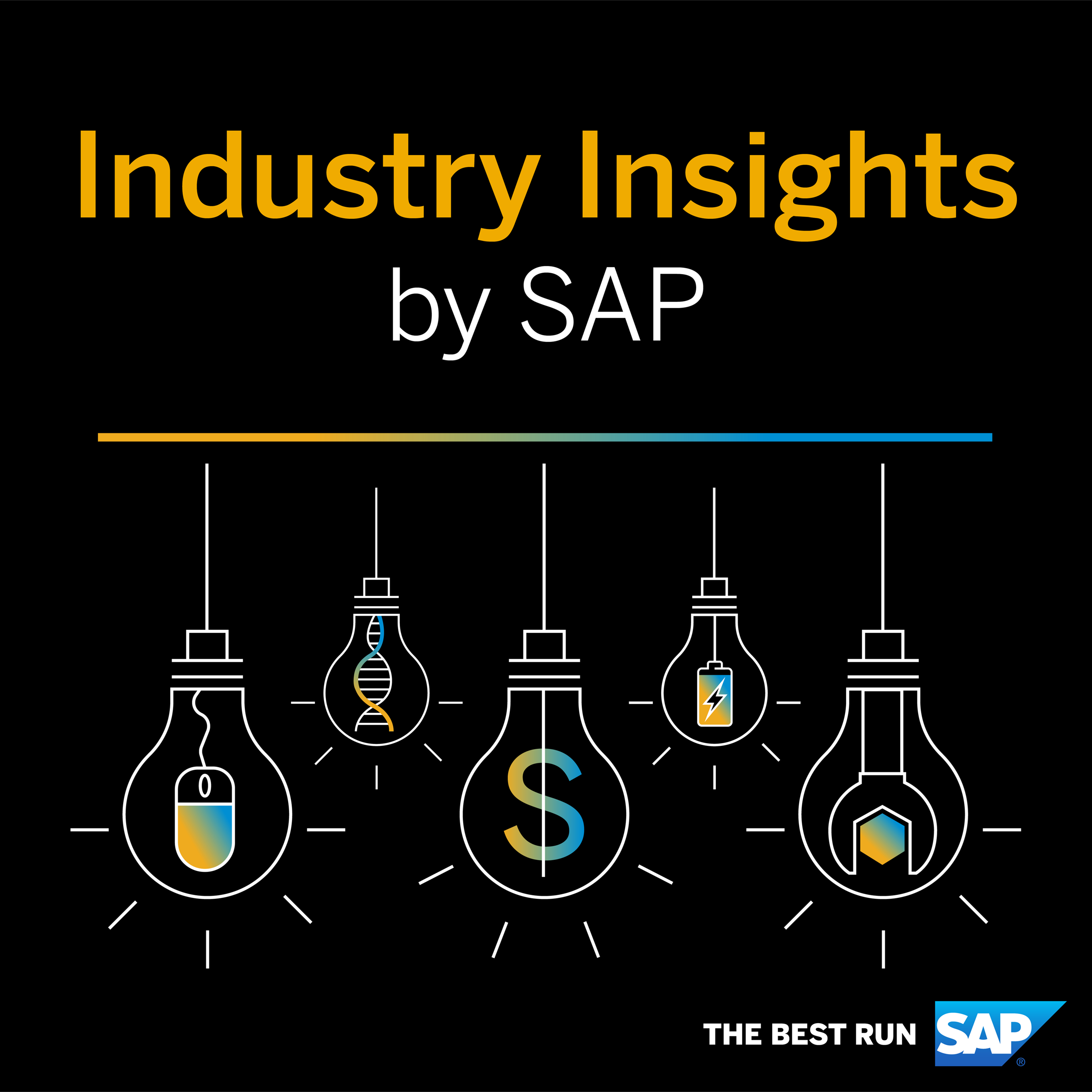 Episode 42: The Future of Sustainable Shopping
This week, host Tom Raftery sits down with Achim Schneider, Global Head, SAP Retail Business Unit and Michael Scheibner, Head of Strategy, GK Software to find out how retailers can build back better from the pandemic.
Published: 7. October 2021
Duration: 0:28:15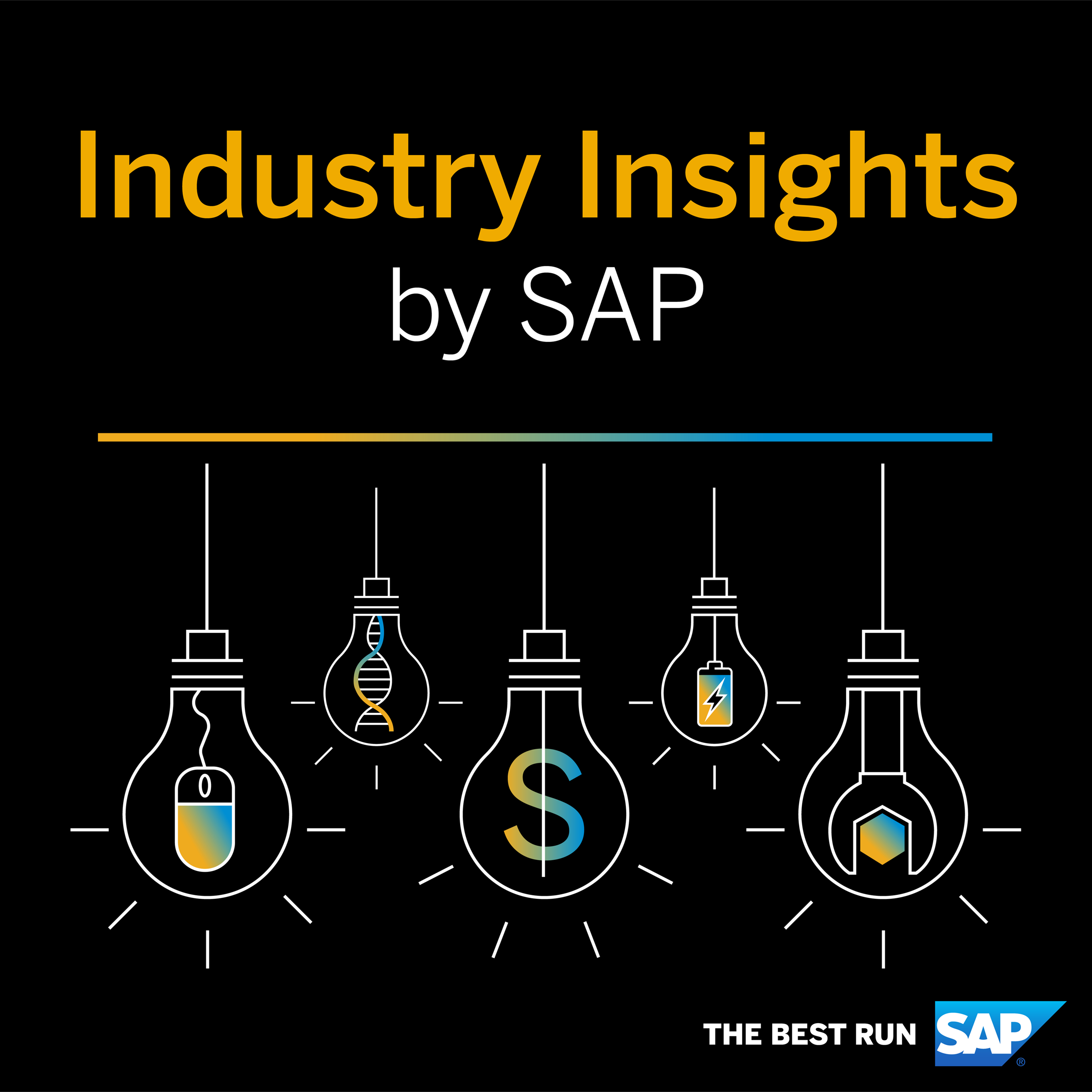 Episode 40: The Race to Zero: Regenerative Business Models for a Sustainable Future
In the first episode of Season 2 of the Industry Insights by SAP podcast, new host Tom Raftery speaks with Wesley Spindler, Global Circular Economy Lead at Accenture and Stephen Jamieson, SAP Global Head of Circular Economy Solutions.
Published: 23. September 2021
Duration: 0:34:47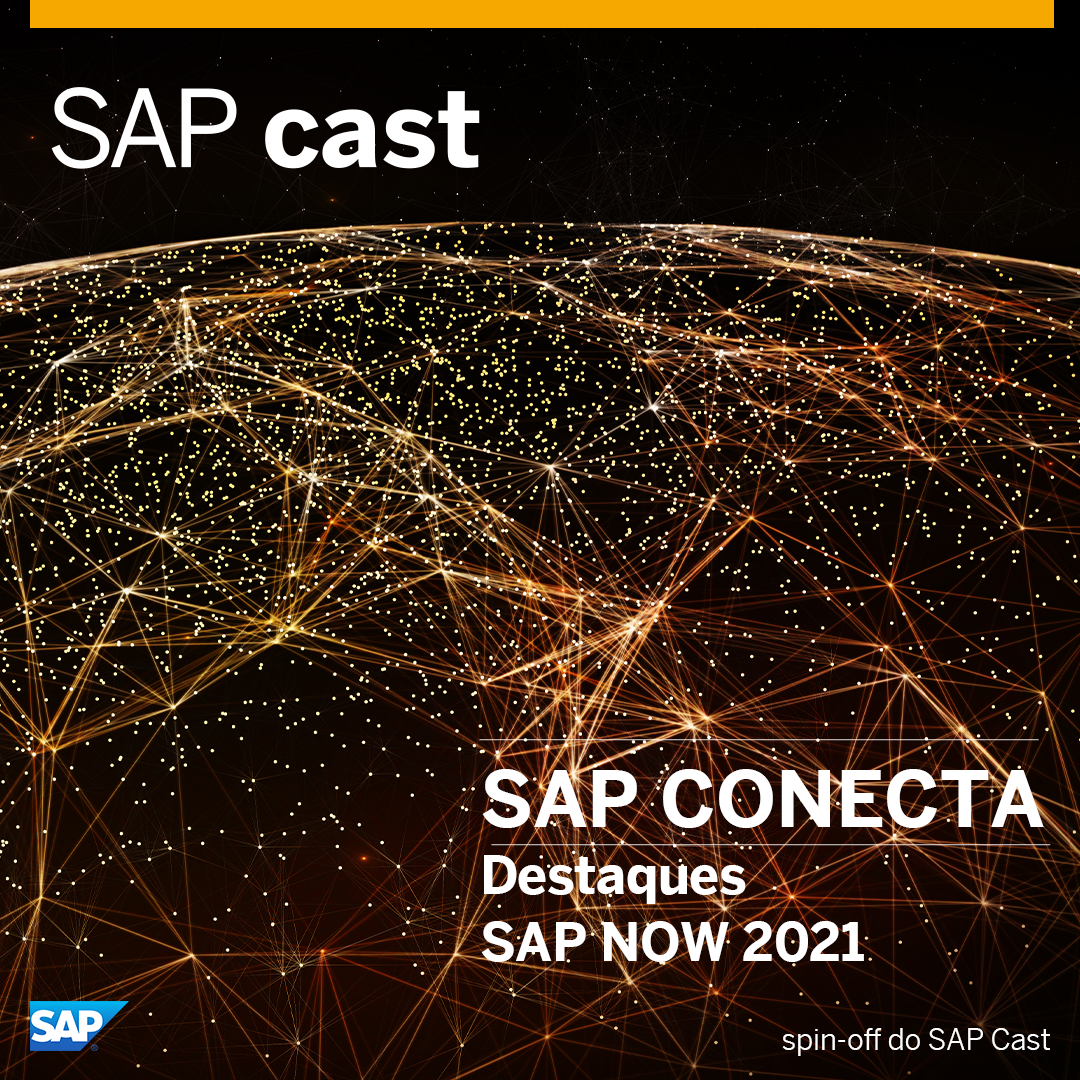 SAP Conecta 06 – Destaques SAP NOW 2021
No sexto episódio, separamos alguns trechos de destaque com insights trazidos por Adriana Aroulho, presidente da SAP Brasil, e Cristina Palmaka, presidente da SAP para América Latina e Caribe. Sustentabilidade e ESG são os protagonistas da vez.
Published: 16. September 2021
Duration: 0:04:44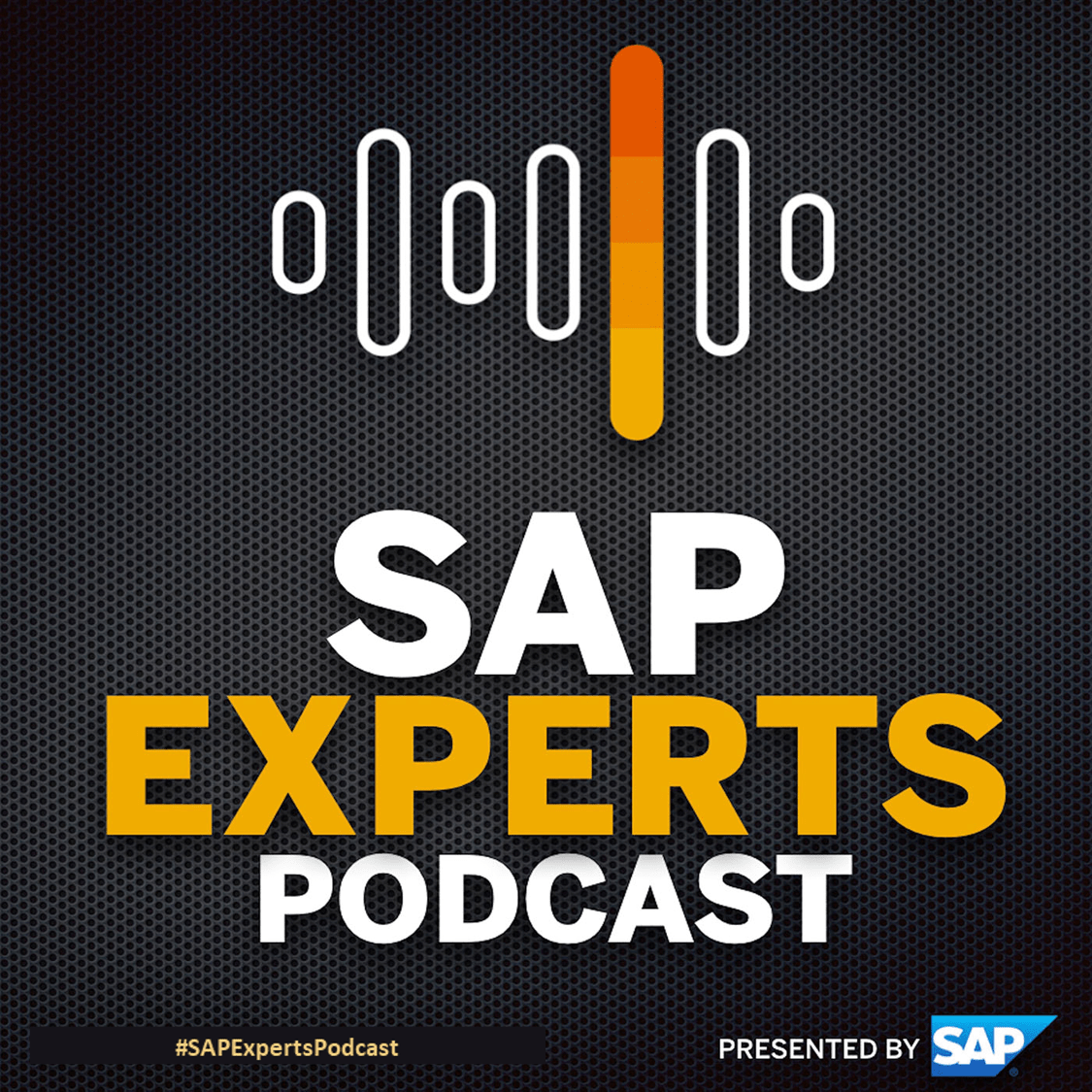 Episode 78: Holistic Business Success with Sustainability Performance Reporting – Christian Polivka
In today's episode, Christian Polivka shares how SAP Sustainability Performance Management enables Holistic Business Success with Sustainability Performance Reporting.
Published: 16. August 2021
Duration: 0:33:25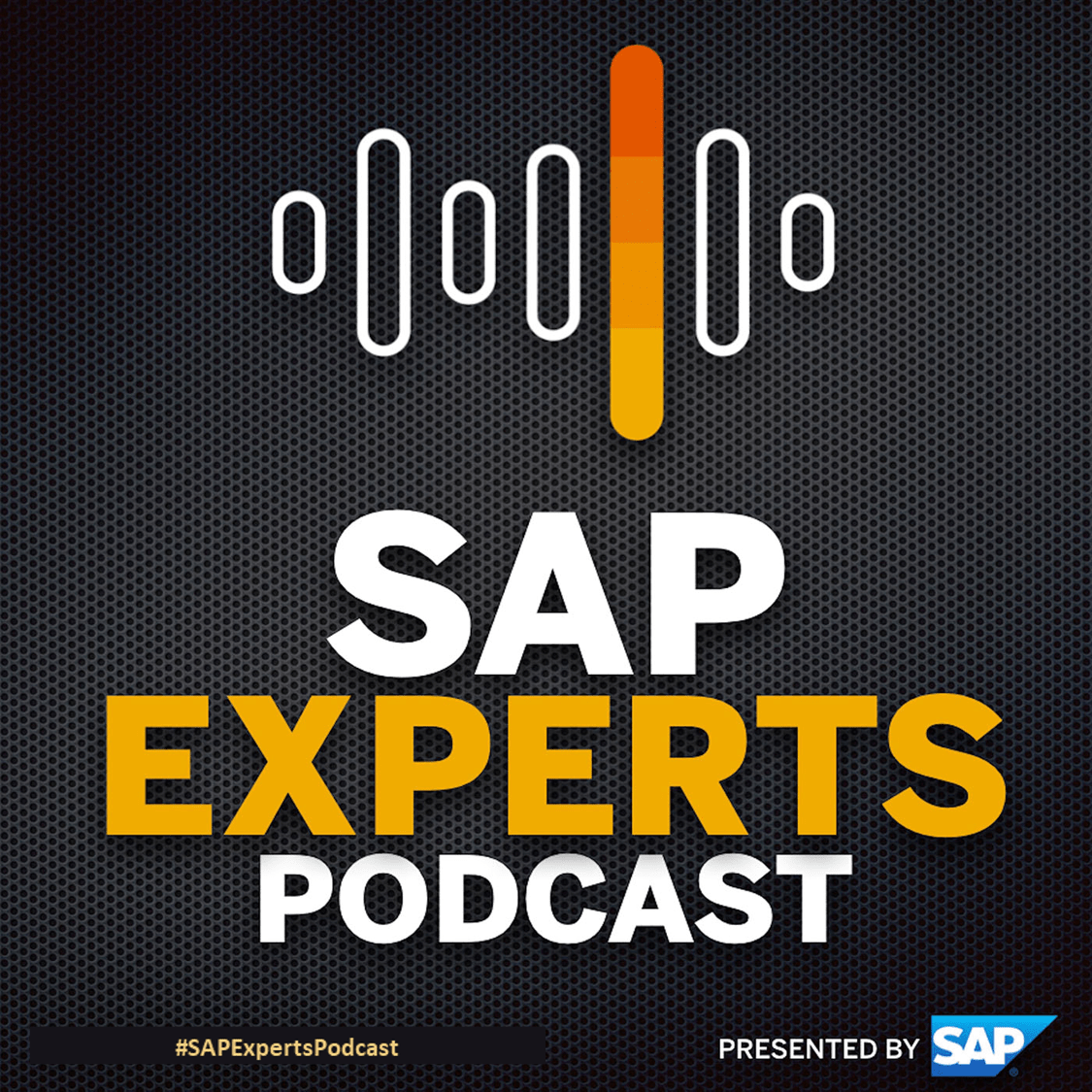 Episode 76: Sustainability with SAP – Bettina Zedlitz
Reducing the environmental footprint of businesses is the order of the day – but how can technology, especially SAP technology, help in that? Bettina Zedlitz has all the answers.
Published: 2. August 2021
Duration: 0:42:14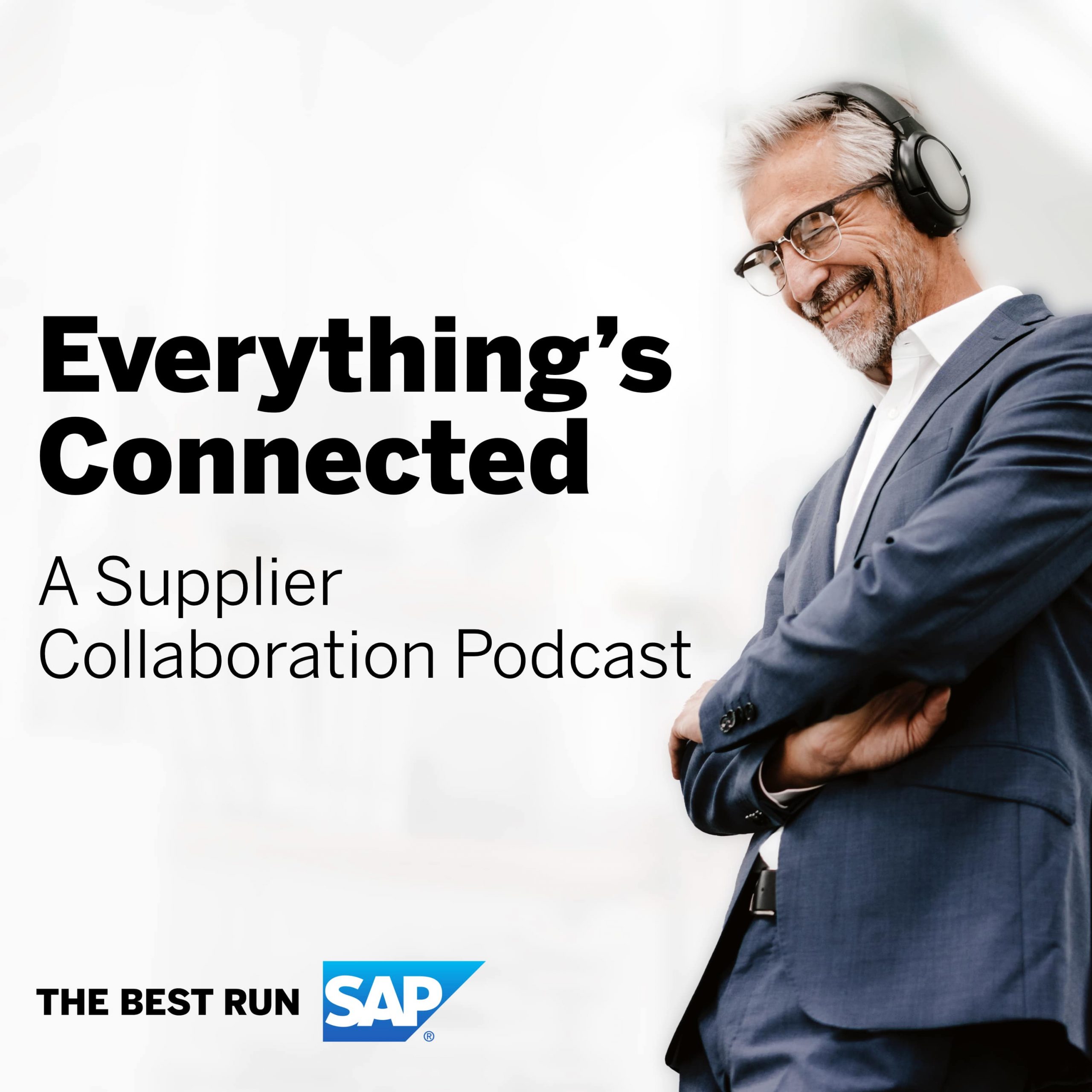 Episode 8 - Collaborating With Suppliers to Drive Positive Social Impacts
As we become more aware of the effect our company policies and products have on society and the environment, it's important to understand the roles played by our supplier networks and supply chain collaboration processes. Listen to this podcast as...
Published: 28. July 2021
Duration: 0:36:44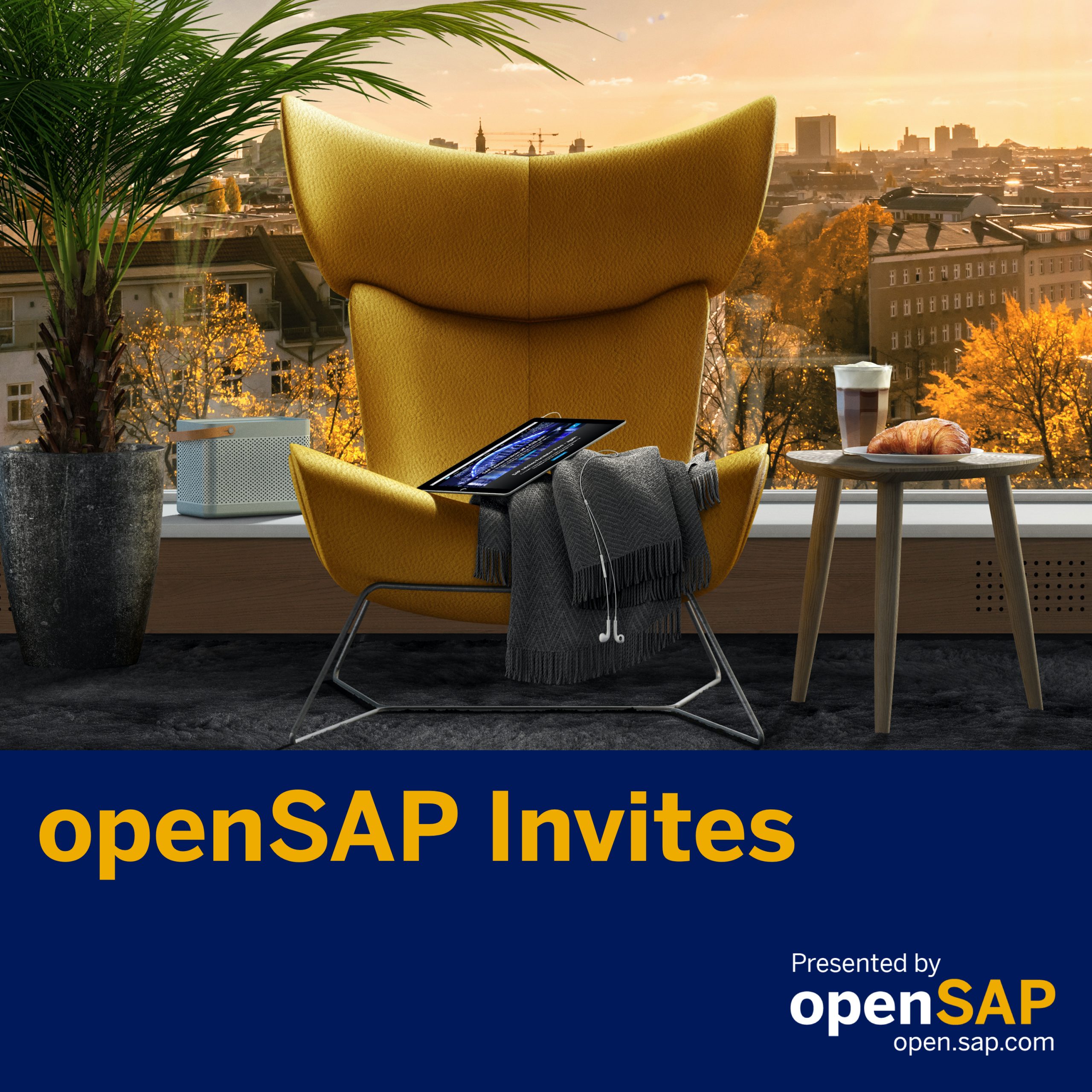 Episode 17: Learn the Latest on SAP's Climate 21 Initiative
Learn the latest on SAP's Climate 21 initiative and why climate action is relevant for business.
Published: 14. July 2021
Duration: 0:36:40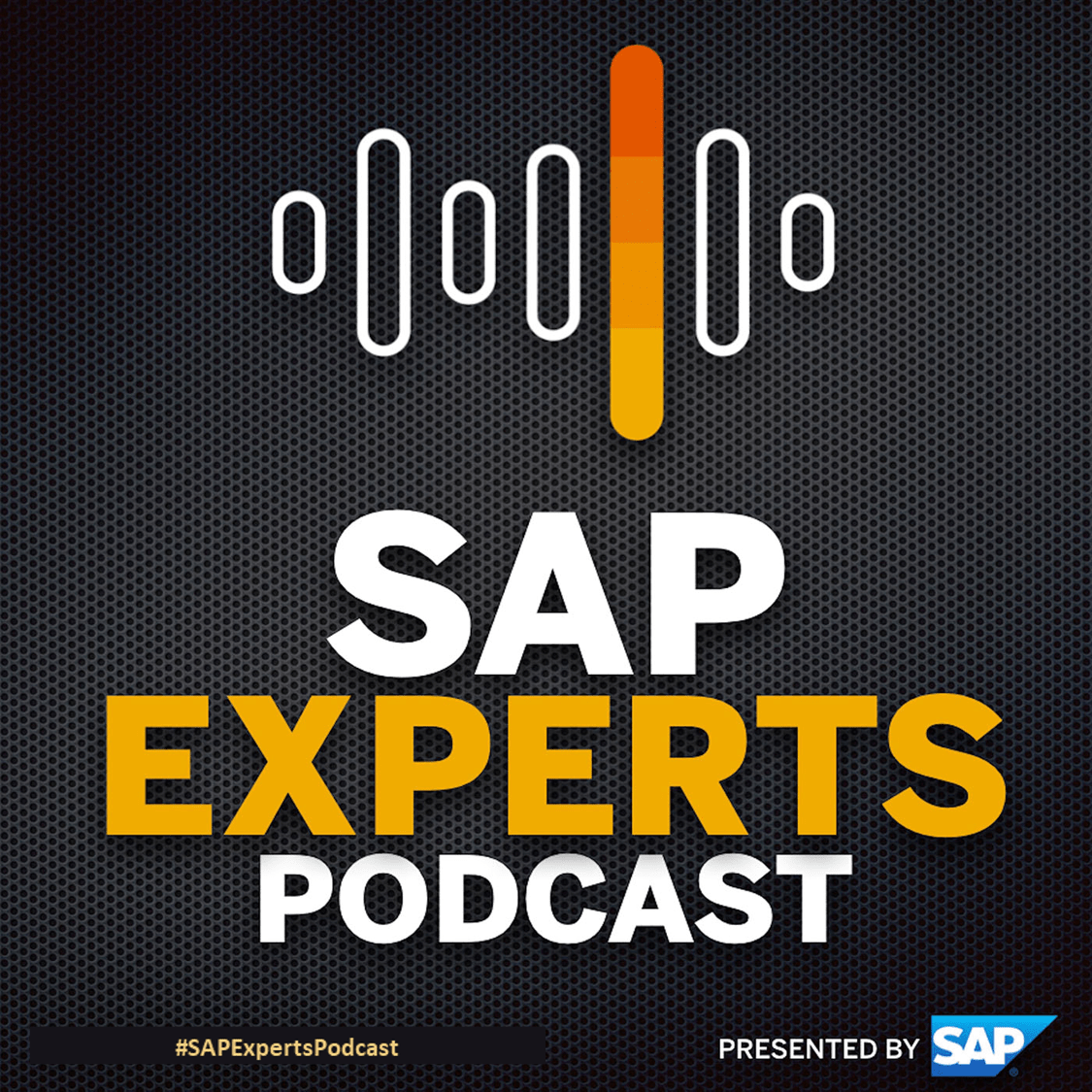 Episode 69: Circular Economy with the Sustainability Marketplace
SAP's purpose is to help the world run better and improve people's lives with sustainability at the core. And today's episode regarding SAP's commitment to sustainability with EJ Kosec, exemplifies just that!
Published: 14. June 2021
Duration: 0:41:38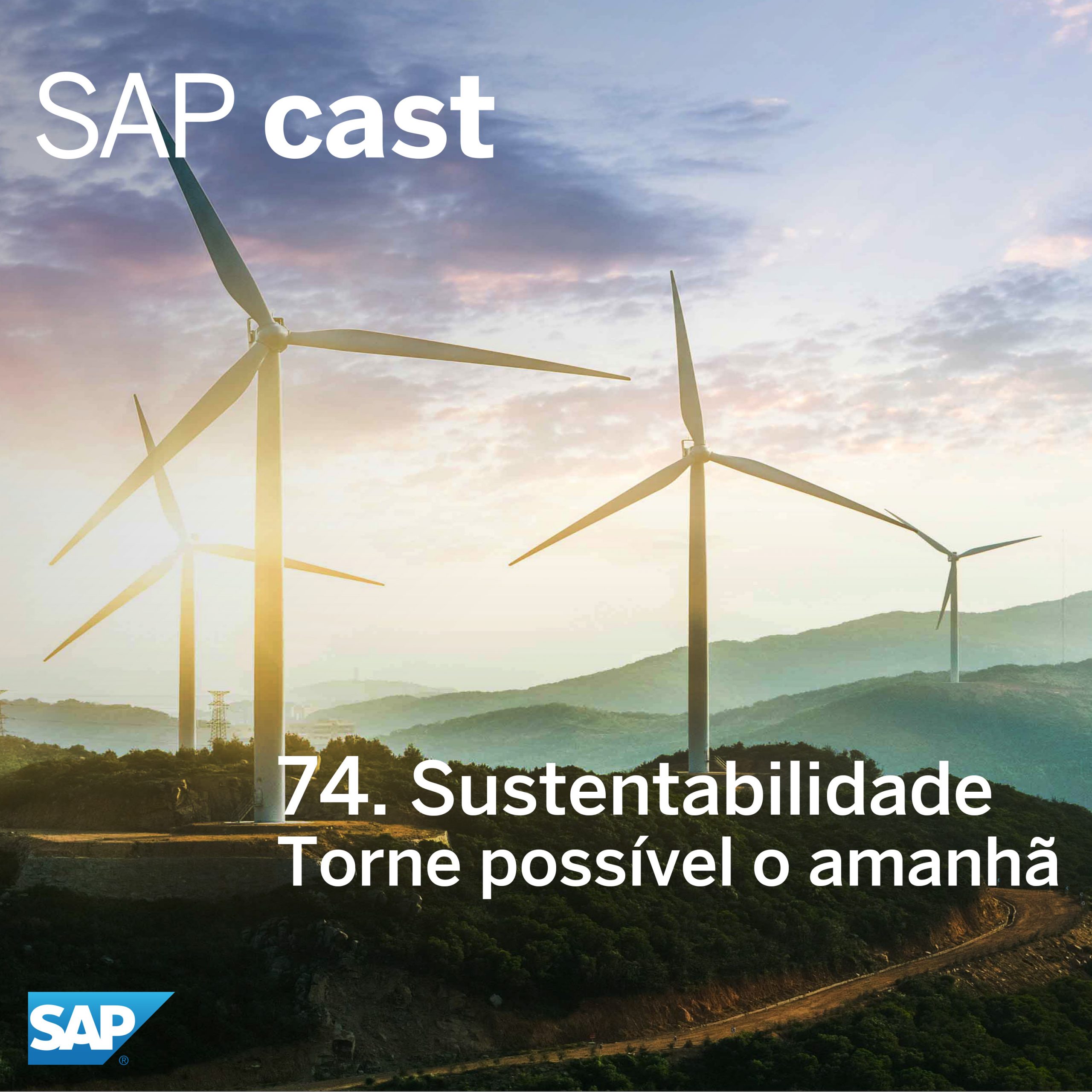 SAP Cast 74 - Sustentabilidade: tornando possível o amanhã
A pandemia COVID-19 revelou alguns dos problemas mais sérios que enfrentamos hoje. A prevalência da injustiça racial chamou a atenção do mundo e, ao mesmo tempo, as dificuldades econômicas parecem aumentar a desigualdade em países ao redor do globo. Enquanto isso, com os governos focados em conter a disseminação da COVID-19, um dos maiores desafios de nossos tempos - as mudanças climáticas - ficou em segundo plano.
Published: 24. May 2021
Duration: 0:35:33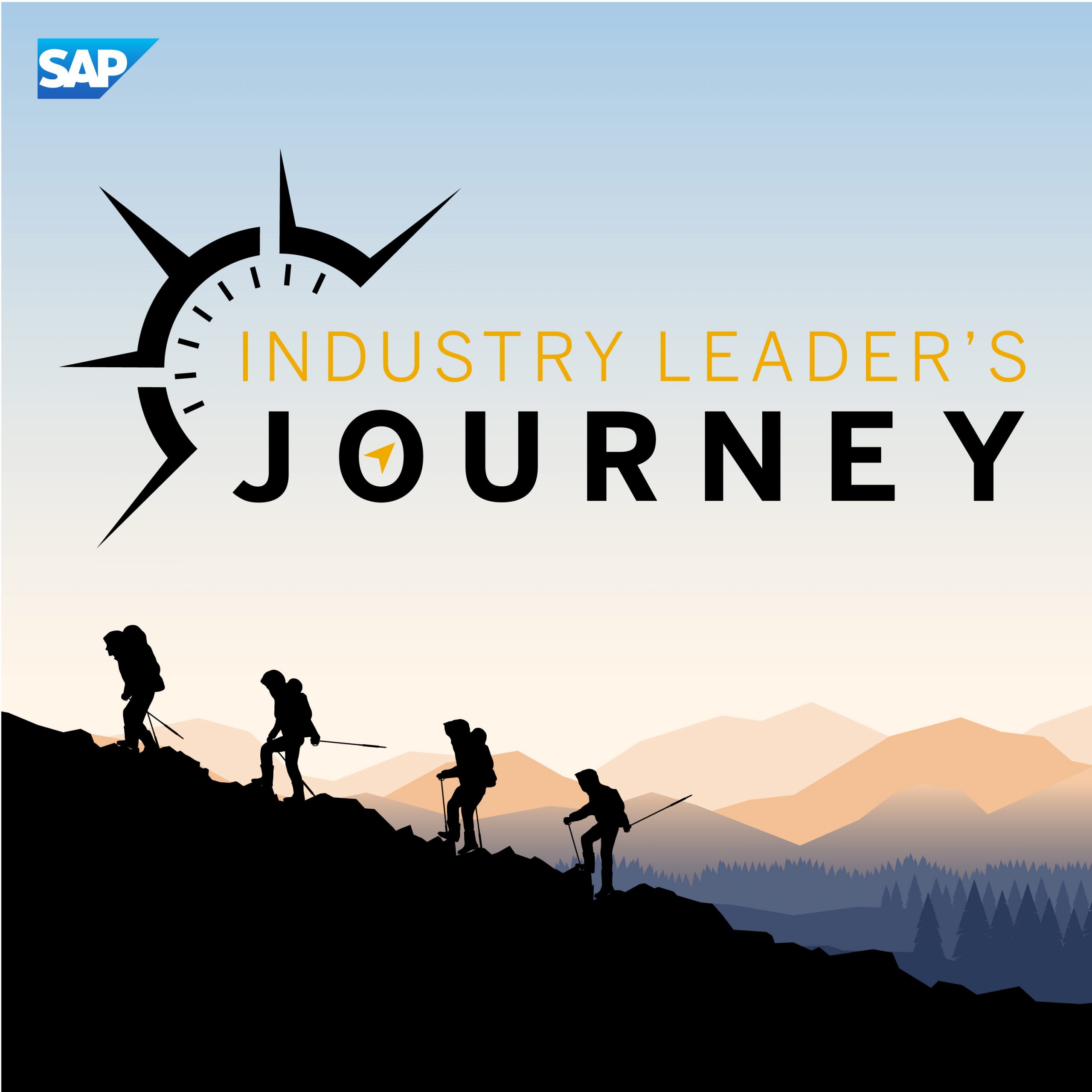 Episode 8 – Bertrand Conquéret: Sustainability, Sharing, and Responsible Leadership
"My purpose is very strongly embedded in sustainability leadership… a key message for today, to enhance, to grow, to learn along the purpose that we've shared today." As a global leader in sustainability, Bertrand has long held a vision that...
Published: 10. May 2021
Duration: 0:29:24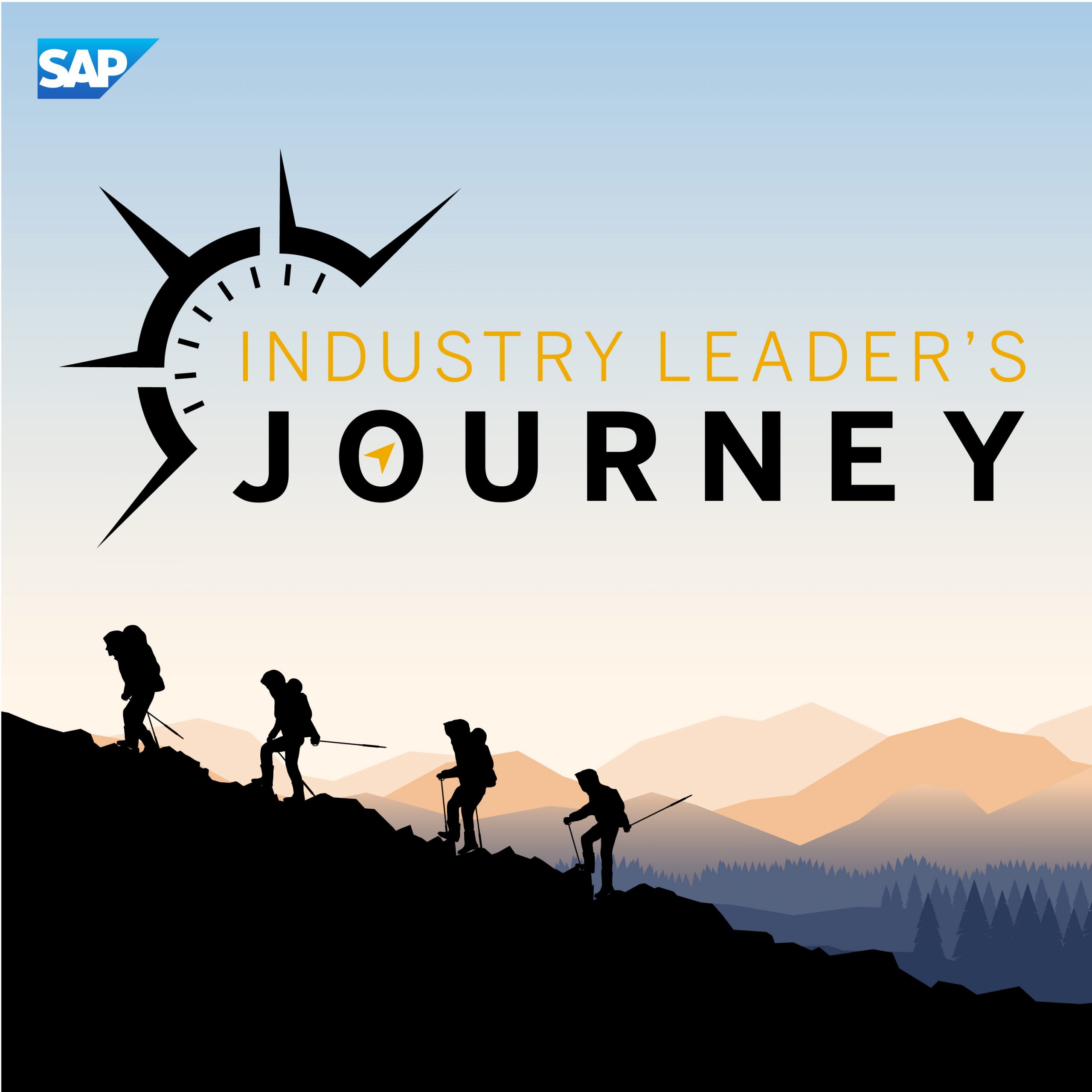 Episode 7: Mohamad Saker: Sustainable Innovation in the Desert
Mohamad Saker, Chief Corporate Services Officer at Al Dahra Holding, an agribusiness company in United Arab Emirates, shares his personal philosophy on innovation, lifelong learning and the importance of culture to inspire commitment and innovation...
Published: 17. April 2021
Duration: 0:23:19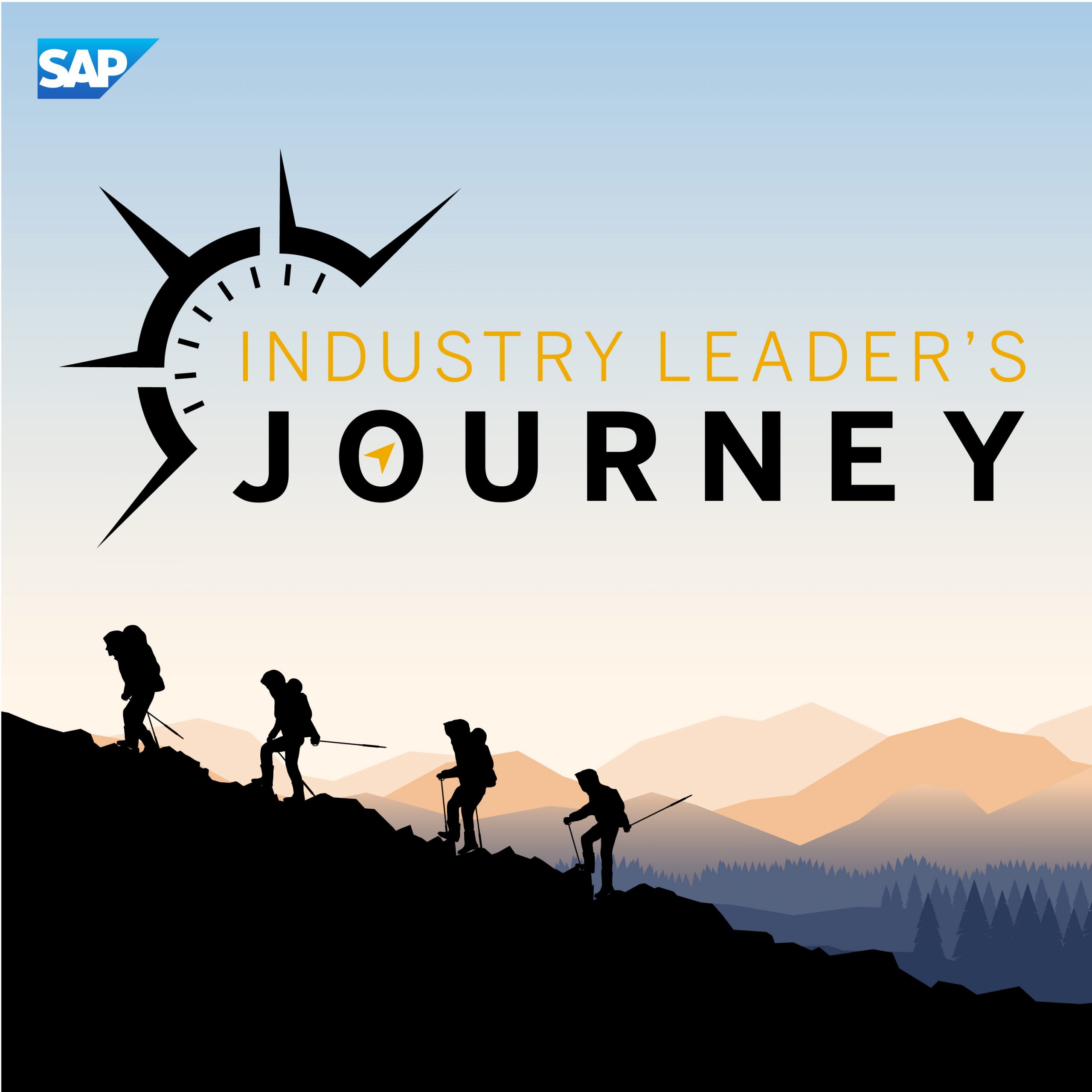 Episode 2 – Ralf Peters, Part 2: Living with a Purpose: Reducing CO2 and Waste
Soo continues the conversation with Ralf to explore how he is driving CCEP environmental and social sustainability objectives. Ralf discusses his passion for the Coca-Cola environmental program World Without Waste, the initiative to turn CCEP into a...
Published: 12. February 2021
Duration: 0:21:04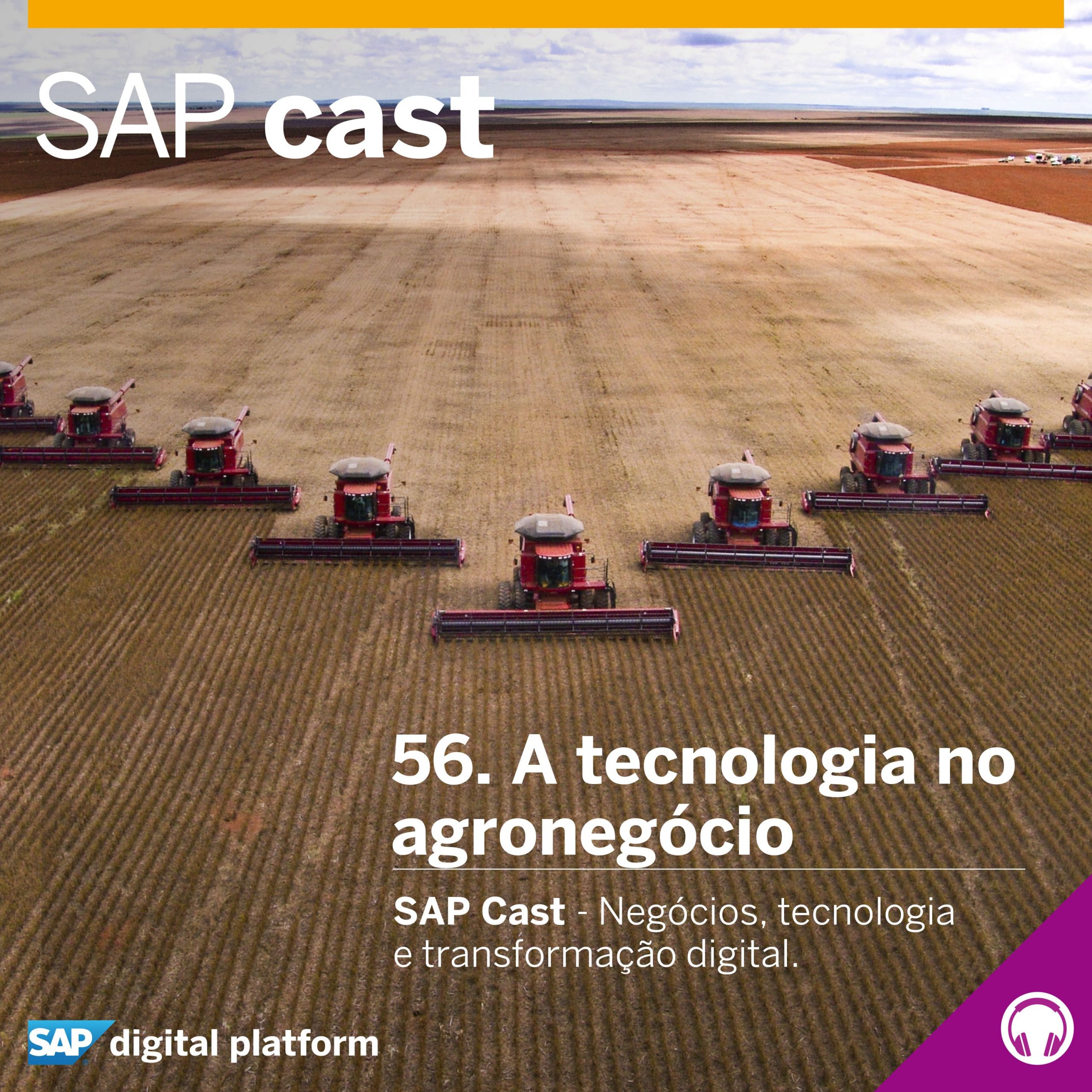 SAP Cast 56 – A tecnologia no agronegócio
A população mundial deve crescer para mais de 10 bilhões de pessoas até a metade do século, isso combinado à urbanização e a ascensão da classe média aumentará a demanda por alimentos saudáveis e produzidos com sustentabilidade.
Published: 26. November 2018
Duration: 0:47:21
Episode 19 – Marcelo Scarcelli: Walking the Talk on Sustainability

With roughly 20 years of business experience, Marcelo Scarcelli, Head of Procurement for Unilever, successfully manages the company's F&B portfolio. In this episode, he shares outstanding business cases of innovation and product design—and ties them...

Published: 2. June 2022
Duration: 0:39:59

Episode 75: How to Build a Resilient, Sustainable Manufacturing Supply Chain

Remember when supply chain wasn't a topic of everyday conversation? It's here to stay amid continuing supply shocks, demand shocks and now the impact of inflation. Today Tom is joined by Florian Seebauer from Ariba to discuss how manufacturers can adapt.

Published: 2. June 2022
Duration: 0:23:09

Episode 113: The challenges ahead for utilities companies & how SAP is responding – Markus Bechmann

Join us to help make sense of it all is Markus Bechmann: Global VP -Innovation and New Business Models for the Utilities industry at SAP.

Published: 1. June 2022
Duration: 0:30:56

SAP SAPPPHIRE VIRTUAL - Empresa Inteligente e Sustentável

¿Qué es una Empresa Inteligente y Sostenible? Durante este podcast, diversos expertos de mercado aportarán su visión sobre cómo las empresas están aplicando tecnologías en diferentes sectores para hacer que los negocios sean ágiles, integrados y sostenibles.

Published: 27. May 2022
Duration: 0:37:00

Is Perfect the Enemy of Good? Debunking Myths to Build Resilient Supply Chains and Sustainable Enterprises

Starting on your journey to transform procurement functions within your company can be daunting but are you letting perfection get in the way of real progress?

Published: 20. May 2022
Duration: 0:12:05

Episode 108: How IDEI unlocked Sustainability and Agility with SAP – Jorge Martinez

In this episode we uncover how SAP enabled innovative real-estate developer IDEI digitize their operations to aid business continuity and agile decision making, while also keeping employees and vendors safe during the pandemic.

Published: 11. April 2022
Duration: 0:25:39

Episode 06: Sustainability and Beyond

A conversation with Jan Grothe, Chief Procurement Officer Deutsche Bahn.

Published: 8. April 2022
Duration: 0:36:33

Episode 66: Making Data Deliver Net Zero: Gavin Starks, Icebreaker One

Icebreaker One is working across industries and governments to create an open web of net-zero data connecting financial, engineering and environmental data. How are they doing it? We invited the founder of IceBreaker One Gavin Starks to tell us more.

Published: 31. March 2022
Duration: 0:36:20

SAP Woman Forward Cast - Equidade de género hoy para un mañana más sostenible

Descubra neste episódio como a equidade de gênero permitirá um mundo mais sustentável amanhã! Essa jornada precisa contar com a participação de todos e o apoio dos homens para chegarmos a um futuro mais igualitário e justo é essencial.

Published: 30. March 2022
Duration: 0:16:28

Episode 17 – Klaus Blachnik: From Ideal to Real...A Path towards Sustainable Procurement

From the challenges faced by the Oil & Gas Industry since 2020 to OMV showing immense growth in 2021, Klaus Blachnik talks about how he led a complete transformation of procurement, towards creating value...

Published: 24. March 2022
Duration: 0:24:17

Episode 65: ESG in Banking: Leading the Way to a More Sustainable Future

Tom meets with Elena Philipova, Director, Sustainable Finance, London Stock Exchange Group and Betty Moon, SAP Financial Services to discuss how the financial community is embracing Environmental, Social and Governance measures for a sustainable future.

Published: 24. March 2022
Duration: 0:30:57

SAP Woman Forward Cast - Equidade de género hoy para un mañana más sostenible

¿Cómo la equidad de género permitirá un mundo más sostenible mañana? Soledad Candia Ramírez expone sus puntos de vista sobre el posicionamiento de las organizaciones, el empoderamiento de las mujeres y el apoyo de los hombres en este camino para lograr el objetivo.

Published: 15. March 2022
Duration: 0:23:46

Episode 63: A Growth Environment: Understanding Sustainable Business

This week Tom meets with Dan Wellers and Connor Gaspar to hear the findings of their global sustainability research study which reveals how, according to the research, those who have invested in sustainability are achieving better business results.

Published: 10. March 2022
Duration: 0:36:24

Episode 60: Sustainable Shipping: Humanizing the Supply Chain

Tom meets with Senta Belay and Stefan Sauer to discuss the forgotten, human side of the supply chain. We discuss people working on the cargo ships, which transport the majority of our goods around the world and the collective responsibility we have towards them.

Published: 17. February 2022
Duration: 0:34:12

Episode 99: Profit and Planet: Sustainable Finance with SAP – Michel Haesendonckx

The financial industry recognizes the need for sustainable economic activities, and SAP is here to help.

Published: 31. January 2022
Duration: 0:46:10

Episode 98: Embedding sustainability and visibility into supply chains – James Veale

James Veale and Jonathan Fogarty discuss embedding sustainability, and equally importantly, traceability, into global supply chains.

Published: 24. January 2022
Duration: 0:24:36

Episode 56: Esri - Digitizing the Planet to Understand Impact

Guest Cindy Elliott talks with host Tom Raftery about Esri's fifty-year history digitizing the planet to collect geo-spacial data that, combined with operational data, can show business's impact on communities and environment specific to each location where they operate.

Published: 20. January 2022
Duration: 0:21:04

Episode 55: Is The Smart Factory Real?

There is much talk of smart factories, but are they real? This week, Simon Culshaw, Atos and Mike Lackey, SAP talk with host Tom Raftery about how smart factories are enabling manufacturers to connect business strategy, people, processes and technology.

Published: 13. January 2022
Duration: 0:31:44

Episode 54: Sustainability : The Next Evolution of Digital Transformation

In our first episode of 2022, Tom and Sophia Mendelsohn, Chief Sustainability Officer and Head of ESG for Cognizant, discuss how technology companies enable their customers to transform their operations to support their sustainability goals.

Published: 6. January 2022
Duration: 0:25:23

Episode 51: After COP 26 – how businesses can take action

Host Tom Raftery sits down with guests Michael Groves (Topolytics) and Natasha Pergl (SAP) to discuss how companies can use data science modelling to track materials across the supply chain for sustainable decision-making.

Published: 9. December 2021
Duration: 0:30:56

Episode 48: Retailers: Why Renting Is The New Buying

In this week's episode, Tanguy Frécon, Co-Founder & Chairman at Lizee shares how Lizee helps brands and retailers reach both their growth and sustainability goals by expanding their rental business and extending the use of their products.

Published: 18. November 2021
Duration: 0:29:12

Episode 46: Modernizing Rail For A Digital and Sustainable Future

2021 is the Year of Rail, an EU wide initiative to promote rail as "a sustainable, innovative, and safe mode of transport." Alicia Gutierrez and Kevin Schock from SAP discuss what this means for SAP, our customers, and their customers.

Published: 4. November 2021
Duration: 0:26:42

Sustainability and SAP Services

In this episode we will elaborate on and discuss the following questions: What does sustainability mean to corporations (and to us personally)? What do we need for successful economic action? How does SAP support customers with solutions and services?

Published: 15. October 2021
Duration: 0:26:49

Episode 42: The Future of Sustainable Shopping

This week, host Tom Raftery sits down with Achim Schneider, Global Head, SAP Retail Business Unit and Michael Scheibner, Head of Strategy, GK Software to find out how retailers can build back better from the pandemic.

Published: 7. October 2021
Duration: 0:28:15

Episode 40: The Race to Zero: Regenerative Business Models for a Sustainable Future

In the first episode of Season 2 of the Industry Insights by SAP podcast, new host Tom Raftery speaks with Wesley Spindler, Global Circular Economy Lead at Accenture and Stephen Jamieson, SAP Global Head of Circular Economy Solutions.

Published: 23. September 2021
Duration: 0:34:47

SAP Conecta 06 – Destaques SAP NOW 2021

No sexto episódio, separamos alguns trechos de destaque com insights trazidos por Adriana Aroulho, presidente da SAP Brasil, e Cristina Palmaka, presidente da SAP para América Latina e Caribe. Sustentabilidade e ESG são os protagonistas da vez.

Published: 16. September 2021
Duration: 0:04:44

Episode 78: Holistic Business Success with Sustainability Performance Reporting – Christian Polivka

In today's episode, Christian Polivka shares how SAP Sustainability Performance Management enables Holistic Business Success with Sustainability Performance Reporting.

Published: 16. August 2021
Duration: 0:33:25

Episode 76: Sustainability with SAP – Bettina Zedlitz

Reducing the environmental footprint of businesses is the order of the day – but how can technology, especially SAP technology, help in that? Bettina Zedlitz has all the answers.

Published: 2. August 2021
Duration: 0:42:14

Episode 8 - Collaborating With Suppliers to Drive Positive Social Impacts

As we become more aware of the effect our company policies and products have on society and the environment, it's important to understand the roles played by our supplier networks and supply chain collaboration processes. Listen to this podcast as...

Published: 28. July 2021
Duration: 0:36:44

Episode 17: Learn the Latest on SAP's Climate 21 Initiative

Learn the latest on SAP's Climate 21 initiative and why climate action is relevant for business.

Published: 14. July 2021
Duration: 0:36:40

Episode 69: Circular Economy with the Sustainability Marketplace

SAP's purpose is to help the world run better and improve people's lives with sustainability at the core. And today's episode regarding SAP's commitment to sustainability with EJ Kosec, exemplifies just that!

Published: 14. June 2021
Duration: 0:41:38

SAP Cast 74 - Sustentabilidade: tornando possível o amanhã

A pandemia COVID-19 revelou alguns dos problemas mais sérios que enfrentamos hoje. A prevalência da injustiça racial chamou a atenção do mundo e, ao mesmo tempo, as dificuldades econômicas parecem aumentar a desigualdade em países ao redor do globo. Enquanto isso, com os governos focados em conter a disseminação da COVID-19, um dos maiores desafios de nossos tempos - as mudanças climáticas - ficou em segundo plano.

Published: 24. May 2021
Duration: 0:35:33

Episode 8 – Bertrand Conquéret: Sustainability, Sharing, and Responsible Leadership

"My purpose is very strongly embedded in sustainability leadership… a key message for today, to enhance, to grow, to learn along the purpose that we've shared today." As a global leader in sustainability, Bertrand has long held a vision that...

Published: 10. May 2021
Duration: 0:29:24

Episode 7: Mohamad Saker: Sustainable Innovation in the Desert

Mohamad Saker, Chief Corporate Services Officer at Al Dahra Holding, an agribusiness company in United Arab Emirates, shares his personal philosophy on innovation, lifelong learning and the importance of culture to inspire commitment and innovation...

Published: 17. April 2021
Duration: 0:23:19

Episode 2 – Ralf Peters, Part 2: Living with a Purpose: Reducing CO2 and Waste

Soo continues the conversation with Ralf to explore how he is driving CCEP environmental and social sustainability objectives. Ralf discusses his passion for the Coca-Cola environmental program World Without Waste, the initiative to turn CCEP into a...

Published: 12. February 2021
Duration: 0:21:04

SAP Cast 56 – A tecnologia no agronegócio

A população mundial deve crescer para mais de 10 bilhões de pessoas até a metade do século, isso combinado à urbanização e a ascensão da classe média aumentará a demanda por alimentos saudáveis e produzidos com sustentabilidade.

Published: 26. November 2018
Duration: 0:47:21