INFORMATION
CHAPTERS
TRANSCRIPT
SHARE
FILES
PLAYLIST
Sustainability meets finance in the cloudwith a Green Ledger that brings carbon emissions and finance transactions together beyond reporting, uniquely enabling decisions to drive sustainable business transformation. Starting with managing carbon emissions and making reliable decisions to reduce carbon footprint.
Come join us as we discuss the Future of ERP.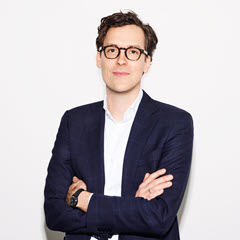 Guest Speaker: Sebastian Steinhaeuser, Chief Strategy Officer, SAP
Sebastian Steinhaeuser is SAP's Chief Strategy Officer. Sebastian helps turn SAP's vision into reality: Enabling our customers to increase business agility, supply chain resilience and sustainability outcomes.
Sebastian is also responsible for leading SAP's next generation of growth businesses including SAP Signavio, SAP Business Network and SAP Sustainability.
Prior to joining SAP, Sebastian worked at BCG, where he helped companies define and implement their corporate, digital and sustainability strategies. He has published several thought leadership articles on artificial intelligence and digital strategy. Sebastian holds an MBA from Stanford Graduate School of Business.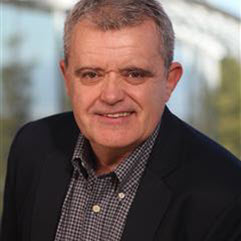 Host: Richard Howells, SAP
Richard Howells has been working in the Supply Chain Management and Manufacturing space for over 30 years. He is responsible for driving the thought leadership and awareness of SAP's ERP, Finance, and Supply Chain solutions and is an active writer, podcaster, and thought leader on the topics of supply chain, Industry 4.0, digitization, and sustainability.
Useful Links:
Learn more about the power of carbon accounting & how SAP can help you future-proof your business.
Follow Us on Social Media:
Please give us a like, share, and subscribe to stay up-to-date on future episodes!