INFORMATION
CHAPTERS
TRANSCRIPT
SHARE
FILES
PLAYLIST
Join our podcast as we explore the intersection of technology and sustainability, addressing crucial questions for businesses in today's ever-changing landscape. SAP's Jan Gilg dives into practical advice for companies embarking on their sustainability journeys, discussing the essential first steps and potential pitfalls to avoid. Delving into the realm of artificial intelligence, we explore its potential to alleviate sustainability challenges as well as explore both immediate quick wins and future opportunities that await those embracing sustainability practices, offering valuable insights into shaping a brighter, more sustainable future for businesses.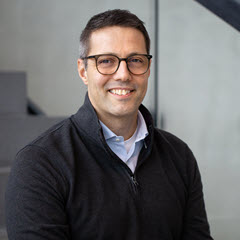 Guest Speaker: Jan Gilg, President and Chief Product Officer Cloud ERP at SAP
Jan leads Cloud ERP, which encompasses SAP S/4HANA, SAP's flagship product for ERP, finance, and supply chain.​
In this role he has global responsibility for the development, delivery, and product management of SAP S/4HANA, as well as the Digital Supply Chain portfolio. With SAP S/4HANA, customers have the choice to balance standardization with customization when running their mission critical processes with an intelligent, sustainable ERP system. Jan is also a member of the SAP Engineering Senior Leadership Team.
Prior to his current role, Jan had worked in SAP's IT Organization as Head of Enterprise Architecture and later as Head of IT Business Services, since 2016. He reported to SAP's global CIO, representing SAP IT internally and externally. In this role he was responsible for implementing a significant portion of SAP's product portfolio. He drove SAP IT's agile transformation and in this way his organization was essential in supporting SAP to become an Intelligent Enterprise.
He moved to the US in 2008 to lead SAP's Enterprise Content Management (ECM) Practice for North America Consulting. He then worked in the Office of the CEO as part of SAP's Corporate Strategy Group on Portfolio Strategy and in the Office of the CTO before joining the North America Field Organization in various business development roles as Value and Enterprise Architect.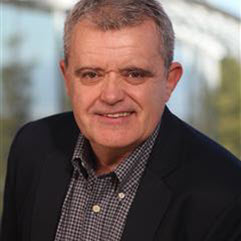 Host: Richard Howells, SAP
Richard Howells has been working in the Supply Chain Management and Manufacturing space for over 30 years. He is responsible for driving the thought leadership and awareness of SAP's ERP, Finance, and Supply Chain solutions and is an active writer, podcaster, and thought leader on the topics of supply chain, Industry 4.0, digitization, and sustainability.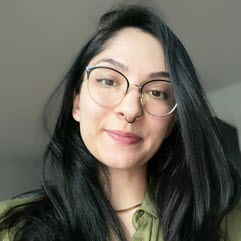 Host: Oyku Ilgar, SAP
Oyku Ilgar has been working in the digital supply chain area at SAP since 2017. As a marketer and blogger, she creates written and visual marketing content about ERP and Supply Chain solutions and focuses on the topics of business trends, IoT, Industry 4.0, and sustainability.
Useful Links:
Follow Us on Social Media:
Please give us a like, share, and subscribe to stay up-to-date on future episodes!