INFORMATION
CHAPTERS
TRANSCRIPT
SHARE
FILES
PLAYLIST
This podcast episode highlights the challenges of traditional ERP systems and explains how Cloud ERP can overcome these issues. Join us as SAP's Paul Saunders discusses the benefits of cloud ERP including automation, process improvement, real-time information, support for new business models, and sustainability and compliance. Discover the common pitfalls of transitioning to cloud ERP and why now is the right time for professional service companies to adopt cloud ERP. Come join us as we discuss the Future of ERP!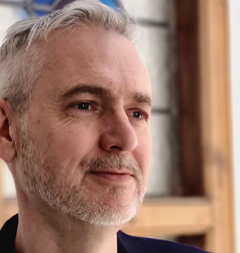 Guest Speaker: Paul Saunders, Head of Product Strategy and Chief Evangelist Cloud ERP at SAP
With over 25 years of experience as a CTO, CIO and industry analyst Paul has extensive knowledge of ERP. Prior to joining SAP, he was Vice President, Research for Gartner, providing advice to the world's largest and most influential technology providers. He was also lead author for Gartner's ERP strategic roadmap and the lead analyst covering SAP.
He has lived half of his life in the UK and half in the United States.
He is a frustrated, failed musician who spent several years working in NYC and Hollywood, CA in the music industry working with major label recording artists and film studios. He has a double platinum disk for his work with a megastar to prove he used to be cool once.
Paul lives in a very remote location in Scotland. Fortunately, he has good internet.
Paul Saunders: LinkedIn, SAP Community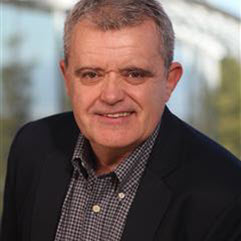 Host: Richard Howells, SAP
Richard Howells has been working in the Supply Chain Management and Manufacturing space for over 30 years. He is responsible for driving the thought leadership and awareness of SAP's ERP, Finance, and Supply Chain solutions and is an active writer, podcaster, and thought leader on the topics of supply chain, Industry 4.0, digitization, and sustainability.
Richard Howells: LinkedIn, Twitter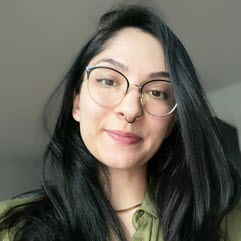 Host: Oyku Ilgar, SAP
Oyku Ilgar has been working in the digital supply chain area at SAP since 2017. As a marketer and blogger, she creates written and visual marketing content about ERP and Supply Chain solutions and focuses on the topics of business trends, IoT, Industry 4.0, and sustainability.
Oyku Ilgar: SAP Community, LinkedIn
Useful Links:
Follow Us on Social Media:
Please give us a like, share, and subscribe to stay up-to-date on future episodes!