INFORMATION
CHAPTERS
TRANSCRIPT
SHARE
FILES
PLAYLIST
In this episode, SAP's Martin Barkman discusses the value of Cloud ERP solutions and the need to deploy a clean core strategy to be on the latest releases of a product, to keep up with the latest governmental, regulatory, and compliance rules and regulations, and innovate to keep up with the latest business trends and initiatives.
Martin explains how to "move to the cloud with confidence" and get to the cloud efficiently with SAP migration center, SAP and expert partners.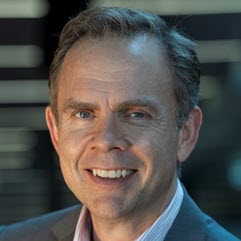 Guest Speaker: Martin Barkman, Senior Vice President, Global Head of Solution Management SAP S/4HANA and Digital Supply Chain
Martin Barkman is senior vice president and head of solution management for SAP S/4HANA and Digital Supply Chain. Martin's global organization owns the growth strategy of SAP's enterprise management, finance, and supply chain solution portfolio, which encompasses cloud software for R&D/engineering, enterprise resource planning, finance & risk, service & asset management, supply chain planning, manufacturing, logistics, and quote-to-cash. These solutions enable enterprises to become more intelligent and sustainable by developing new business models to avoid being disrupted, gaining efficiencies to fund innovation, and transforming mission-critical systems without business risk.
Martin joined SAP in 2013 following SAP's acquisition of SmartOps Corporation, where Martin served as the Chief Executive Officer. Founded in 2001, SmartOps was a venture capital backed, leading supply chain technology company that pioneered software for multistage, stochastic inventory optimization and machine learning based demand sensing. Prior to becoming CEO in 2012, Martin was Executive Vice President of Global Operations for SmartOps, where he led worldwide business development, sales, marketing, alliances, professional services, and customer success.
In his career, Martin developed a broad technology and management experience through roles ranging from corporate strategy consulting at McKinsey & Company to product supply and manufacturing management at Procter & Gamble. In 2022 Martin was named by Supply Chain Digital as a top 10 supply chain global influencer.
Martin earned his B.S. in Chemical Engineering with Distinction from Cornell University and later an MBA in Finance as a Palmer Scholar from the Wharton School at The University of Pennsylvania.
Martin Barkman: LinkedIn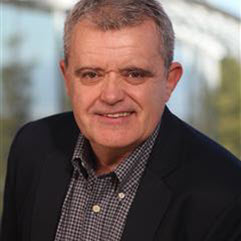 Host: Richard Howells, SAP
Richard Howells has been working in the Supply Chain Management and Manufacturing space for over 30 years. He is responsible for driving the thought leadership and awareness of SAP's ERP, Finance, and Supply Chain solutions and is an active writer, podcaster, and thought leader on the topics of supply chain, Industry 4.0, digitization, and sustainability.
Richard Howells: LinkedIn, Twitter
Useful Links:
Follow Us on Social Media:
Please give us a like, share, and subscribe to stay up-to-date on future episodes!