INFORMATION
CHAPTERS
TRANSCRIPT
SHARE
FILES
PLAYLIST
Want to streamline your financial operations and unlock new revenue opportunities? Tune in to this week's episode with JP Morgan's Papa Faye and SAP's Christian Mnich as they dive into the world of ERP integration and embedded finance. Learn why this prospect is highly motivating and offers numerous advantages for corporate clients, bridging the gap between the banking and ERP markets.
Come join us in navigating the complexities of the cloud and unlocking the future of ERP.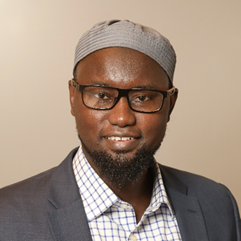 Guest Speaker: Papa Faye, Head of Channels Embedded Solutions at J.P. Morgan Payments
Papa Faye is a pioneer of digital banking solutions. He has over 15 years' experience in banking spanning across Capital Markets, Corporate Strategy, Treasury Management and Financial Technology. He has led digital transformation initiatives in three large U.S. Banks, driving revenue growth, managing risks, and navigating different policy frameworks. As Head of JP Morgan's Embedded Digital Solutions in Channels, Faye oversees product development, innovation, and defines go-to-market strategies to capture complex client mandates. Faye attended Sciences-Po in Paris as an International Affairs scholar, earned an Executive MBA from the Quantic School of Business and Technology in Washington D.C., and graduated with an Economics Bachelor from Middlebury College in Vermont.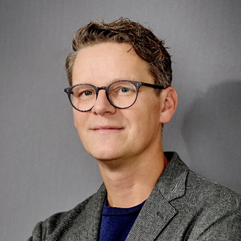 Guest Speaker: Christian Mnich, VP, Head of Solution Management Treasury and Working Capital Management at SAP
Christian is working in Solution Management and Go-To Market for Office of the CFO solutions at SAP SE, based out of Walldorf, Germany. In this role he is heading the global team for Treasury and Working Capital and is responsible for solution strategy and go-to market for the entire Treasury and Working Capital Management portfolio within Cloud ERP. In addition to that he oversees the topic of Invoice to Cash and Invoice to Pay. His portfolio includes topics around payments and bank communications, Cash, Receivables and Working Capital Management as well as Treasury and Financial Risk Management.
Christian joined SAP in 2004 as a Product Manager for EPR Financials and had responsibility for the topics Payments, Cash Management and Bank connectivity. Furthermore, he oversaw developments around global payment formats such as ISO20022 and Single Euro Payments Area (SEPA). Christian is a regular speaker at international treasury conferences and author of articles in specialist publications on a variety of treasury related topics. Before joining SAP, Christian was working as a Consultant for IDS Scheer AG and Bosch in Germany. He holds a diploma in business computing and computer science from the university of applied sciences in Berlin.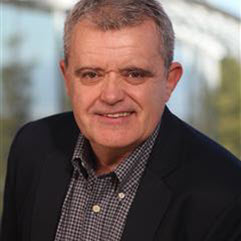 Host: Richard Howells, SAP
Richard Howells has been working in the Supply Chain Management and Manufacturing space for over 30 years. He is responsible for driving the thought leadership and awareness of SAP's ERP, Finance, and Supply Chain solutions and is an active writer, podcaster, and thought leader on the topics of supply chain, Industry 4.0, digitization, and sustainability.
Richard Howells: LinkedIn, Twitter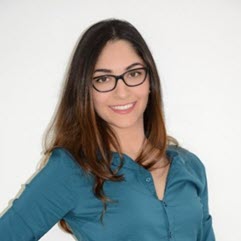 Host: Oyku Ilgar, SAP
Oyku Ilgar has been working in the digital supply chain area at SAP since 2017. As a marketer and blogger, she creates written and visual marketing content about ERP and Supply Chain solutions and focuses on the topics of business trends, IoT, Industry 4.0, and sustainability.
Oyku Ilgar: SAP Community, LinkedIn
Useful Links:
Follow Us on Social Media:
Please give us a like, share, and subscribe to stay up-to-date on future episodes!
The views, thoughts, and opinions expressed are the speaker's own and do not represent the views, thoughts, and opinions of J.P Morgan. The material and information presented here is for general information purposes only. The "J.P Morgan Chase" name and all forms and abbreviations are the property of its owner and its use does not imply endorsement of or opposition to any specific organization, product, or service.