INFORMATION
CHAPTERS
TRANSCRIPT
SHARE
FILES
PLAYLIST
Learn how Walgreens revolutionized inventory management with Scan-Based Trading! Come join us as Walgreens' Bradley Trychta and TCS' Manojkarthik Sivagnanam discuss how Scan Based Trading allows for better control of inventory and enables suppliers to meet customer demands efficiently.
Guest Speaker: Bradley J Trychta – Senior Director Capabilities – Enterprise Financial Services (EFS) at Walgreens
Dynamic, results-oriented leader with a strong track record of performance in turnaround and high-paced organizations. Utilize keen analysis and insights and team approach to drive organizational improvements and implementation of best practices at the 18th – ranked business on the Fortune 500 list. Responsible for back office integration for the largest retail SAP Transformation in the world. Rolling out end to end SAP integration from Point of Sale to SAP CAR to SAP Hanna 2020. Responsible for Digital and POS Integration for 8,886 stores, MAC Monitoring and end to end process of Inventory to Invoice.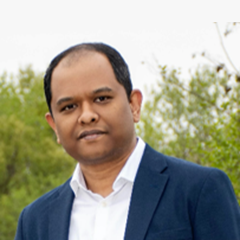 Guest Speaker: Manojkarthik Sivagnanam – Lead Solution Architect at Walgreens
Manojkarthik is currently leading SAP Solution Architecture from TCS at Walgreens. He has started career as a Mechanical Engineering in a Power Plant. As an Architect, he is responsible for helping Customers digitize their SAP Platforms to grow with Rise with SAP and help create Solution Roadmaps to improve their business processes.
He has over 15 years of experience in IT and Business transformation across various industries spanning multiple countries and responsible for leading and delivering multimillion $ projects. Manojkarthik led many End-to-End implementations by helping clients start their SAP journey.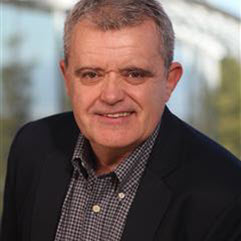 Host: Richard Howells, SAP
Richard Howells has been working in the Supply Chain Management and Manufacturing space for over 30 years. He is responsible for driving the thought leadership and awareness of SAP's ERP, Finance, and Supply Chain solutions and is an active writer, podcaster, and thought leader on the topics of supply chain, Industry 4.0, digitization, and sustainability.
Richard Howells: LinkedIn, Twitter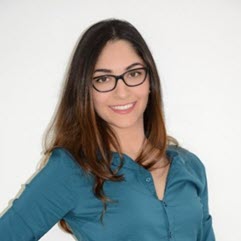 Host: Oyku Ilgar, SAP
Oyku Ilgar has been working in the digital supply chain area at SAP since 2017. As a marketer and blogger, she creates written and visual marketing content about ERP and Supply Chain solutions and focuses on the topics of business trends, IoT, Industry 4.0, and sustainability.
Oyku Ilgar: SAP Community, LinkedIn
Useful Links:
Follow Us on Social Media:
Please give us a like, share, and subscribe to stay up-to-date on future episodes!