INFORMATION
CHAPTERS
TRANSCRIPT
SHARE
FILES
PLAYLIST
2023 is officially underway and we talk with David Vallejo, supply chain expert, on the upcoming year's predictions, diving into industry trends, new technology, and the power of resiliency.
The New Year is already well underway and it's time to focus on the future. Richard Howells and Nicole Smythe discuss with SAP's David Vallejo, Vice President and Global Head for Go-To-Market for Supply Chain Planning, Manufacturing, and Logistics, the top 2023 supply chain predictions, diving into proactive risk resiliency, consumers' focus on sustainability, predictive analytics, and the unmatched power of real-time data.
Come join us as we discuss the Future of Supply Chain.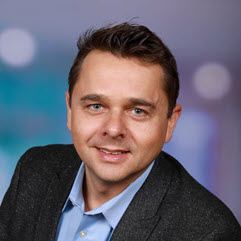 Guest Speaker: David Vallejo
David Vallejo is globally responsible for solution management and go-to-market for SAP's Supply Chain Planning, Manufacturing, and Logistics solutions. In his role, David is responsible for driving SAP's product portfolio to the next level of innovation by setting strategy and direction for the future roadmap in close collaboration with SAP's customers, Industry, and Product & Innovation teams.
LinkedIn: www.linkedin.com/in/vallejodavid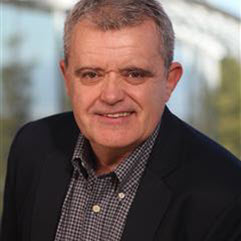 Host: Richard Howells
Richard Howells has been working in the supply chain management and manufacturing space for over 30 years. He is responsible for driving the thought leadership and awareness of SAP's ERP, Finance, and Supply Chain solutions and is an active writer and thought leader on the topics of supply chain, industry 4.0, digitization, and sustainability.
LinkedIn: https://www.linkedin.com/in/richardjhowells/
Twitter: https://twitter.com/howellsrichard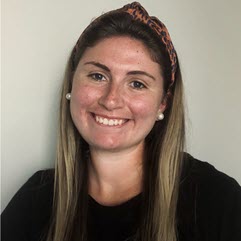 Host: Nicole Smythe
Nicole Smythe has been with SAP for over 3 years now but has been working in the supply chain space for over 6 years through various field experiences. With a Master's degree specializing in Global Supply Chain Management, Nicole hopes to bring a fresh, new perspective to the space with her active marketing contributions, blogs, and now podcasts, focusing on topics like social media, sustainability, and market trends.
LinkedIn: www.linkedin.com/in/nicolesmythe-mba
Twitter: www.twitter.com/NSmythe_DSC
Useful Links:
Learn more about 2023 Supply Chain Predictions & how SAP can help you run best
SAP Digital Supply Chain: www.sap.com/scm
Richard's Blog: https://www.forbes.com/sites/sap/2022/12/15/2023-supply-chain-predictions-resiliency-sustainability-and-visibility-set-new-expectations
Follow Us on Social Media
LinkedIn: www.linkedin.com/showcase/sapdsc/
Twitter: www.twitter.com/SCMatSAP
Please give us a like, share, and subscribe to stay up-to-date on future episodes!