INFORMATION
CHAPTERS
TRANSCRIPT
SHARE
FILES
PLAYLIST
A chicken & a turkey walk into the Shark Tank, and what do they leave with? An offer from one of the top businessmen in the world. This dream became a reality for Brian Halasinski and Kirk Hyust, inventors and co-founders of the Turbo Trusser. In this episode, Richard Howells, Nicole Smythe, and the pair dive into the localized strategies of a small business, the fluctuating supply chain demand from television exposure, and the importance of building close relationships.
Come join us as we discuss the Future of Supply Chain.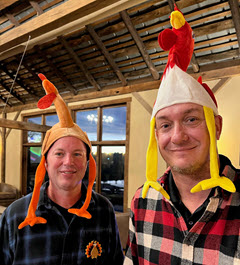 Guest 1: Brian Halasinski
Brian Halasinski is a highly experienced professional in the pharmaceutical industry, with 18 years of experience under his belt. He holds a four-year business degree from Kent State University and a Master of Business Administration from Malone University, showcasing his dedication to education and professional growth. Brian's entrepreneurial spirit and drive have made him a valuable asset in his field, and his commitment to success is evident.
Outside of work, Brian is a devoted family man. He has been married to his wife Brie for 14 years and they have two sons, Nathan and Hudson, ages 20 and 11. He loves spending time with friends and family, and enjoys hobbies such as inventing, barbecuing and fishing. With his strong work ethic and love for life, Brian continues to be a positive force in his community.
Guest 2: Kirk Hyust
Kirk Hyust is a multifaceted individual with a diverse range of skills and interests. With 20 years of experience in construction, Kirk is a seasoned professional in home remodeling and has a keen eye for detail. But that's not all, he is also a former chef who trained at the prestigious Culinary Institute of America, showcasing his passion for creativity and the arts.
In addition to his construction and culinary expertise, Kirk is also an inventor with a passion for innovation. He holds 10 patents on various inventions, demonstrating his innovative spirit and problem-solving abilities.
When Kirk isn't busy working, he loves to travel and explore new cultures. He speaks fluent Portuguese, adding to his already impressive list of accomplishments. With his diverse skill set and love for life, Kirk is a true Renaissance man and a valuable asset in any project or endeavor.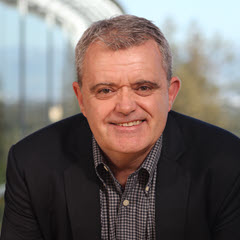 Host: Richard Howells
Richard Howells has been working in the Supply Chain Management and Manufacturing space for over 30 years. He is responsible for driving the thought leadership and awareness of SAP's ERP, Finance, and Supply Chain solutions and is an active writer, podcaster, and thought leader on the topics of supply chain, Industry 4.0, digitization, and sustainability.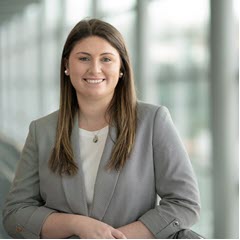 Host: Nicole Smythe
Nicole Smythe has been with SAP for over 3 years now but has been working in the supply chain space for over 6 years through various field experiences. With a Master's degree specializing in Global Supply Chain Management, Nicole hopes to bring a fresh, new perspective to the space with her active marketing contributions, blogs, and now podcasts, focusing on topics like social media, sustainability, and market trends.
Useful Links:
Learn more about Risk Resilient Supply Chains & how SAP can help you run best
Follow Us on Social Media
Please give us a like, share, and subscribe to stay up-to-date on future episodes!