INFORMATION
CHAPTERS
TRANSCRIPT
SHARE
FILES
PLAYLIST
Happy International Women's Day – as we celebrate women's accomplishments, advancements, and progression in the workplace, we kicked Richard out for a girls-only episode! Our own, Mindy Davis, Vice President of Global Marketing for SAP Digital Supply Chain, and Paige Cox, Senior Vice President, Chief Product Officer and Head of SAP Business Network, joins SAP's Sin To and Nicole Smythe to discuss supply chain's ever-evolving digital transformation, what's in store for the future generations of women in supply chain, and the 'magic' that women bring to the field everyday.
Come join us as we discuss the Future of Supply Chain.
Guest: Mindy Davis, SAP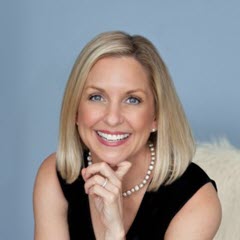 Mindy Davis is Vice President of Global Marketing for SAP Digital Supply Chain. Mindy's global marketing organization owns the marketing strategy of SAP's supply chain solution portfolio, which encompasses cloud software for R&D/engineering, supply chain planning, manufacturing, logistics, and service & asset management. These solutions enable enterprises to become more intelligent and sustainable by developing new business models to avoid being disrupted, gaining efficiencies to fund innovation, and transforming mission-critical systems without business risk.
Mindy joined SAP in 2004, after establishing herself as a leader in product marketing in the software industry at both Siebel Systems and PeopleSoft. In her tenure at SAP, Mindy has held various roles in marketing, partner alliances, merchandising, and business development. Mindy is passionate about building world class teams to successfully launch exceptional products, and is a strategic thought leader and subject matter expert, possessing a depth and breadth of marketing and business knowledge to provide sound, innovative strategic leadership and initiatives while ensuring the preservation of and link between product, industry, field and marketing is maintained.
Mindy earned her B.S. in Marketing at Miami University in Oxford, Ohio and later an MBA in Marketing from the J. Mack Robinson College of Business at Georgia State University.
Mindy was recently featured on the front cover of CIO Look Magazine in 2022 as one of the 10 most influential leaders in supply Chain. She hosted a very well received LinkedIn Live series for Women in Supply Chain and speaks regularly at events around the world, including SAP's flagship customer event SAP Sapphire.
Guest: Paige Cox, SAP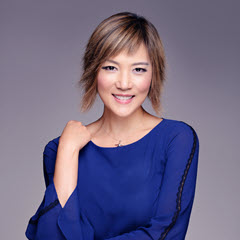 Paige Wei-Cox is Senior Vice President, Chief Product Officer and Head of SAP Business Network, the world's largest and most comprehensive business network, connecting people, processes, and systems to orchestrate inter-company collaborations spanning procurement, supply chain, logistics, asset intelligence, and working capital.
As chief product and technology officer, Paige is directly responsible for setting the strategic portfolio direction and overseeing the global product engineering centers located in Germany, the U.S., China, India, Peru, and Hungary. In addition, she leads the overall SAP Business Network program reporting to the executive board, aligning all lines of business in SAP across product, industry, support, services, sales, solution marketing, pricing, and partner ecosystem. Paige also serves on the executive board of Taulia, a leading supply chain financing network acquired by SAP in 2022.
Within her 20+ SAP career, she held various executive positions in the U.S. and Germany, driving product development and technology innovation in supply chain including manufacturing, Industry 4.0, PLM, logistics, and asset management. Paige has deep expertise in building global organizations and reinventing portfolios toward strategic growth. She is passionate about working with customers, partners, analysts, and thought leaders to drive supply chain transparency, resiliency, and sustainability. In April 2022, Supply Chain Digital listed Paige among the its annual ranking of the Top 100 Women in Supply Chain, checking in at an impressive No. 22! Also in 2022, Supply & Demand Chain Executive included Paige on its prestigious annual list of "Pros to Know" in the industry and among the recipients of its "Women in Supply Chain" award. Paige holds a Bachelor of Science degree from Purdue University and an executive MBA from Mannheim University. Born in Shanghai, she grew up in New York City and resides currently in Heidelberg, Germany, with her family.
Host: Sin To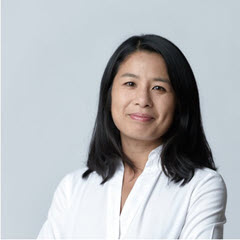 Sin To has more than fifteen years of experience in the digital media industry and technology sector in the field of marketing, business development, thought leadership, and as a contributing editor. In 2019, she joined SAP's digital supply chain team to drive thought leadership and awareness of SAP's supply chain solutions, emerging market trends, and sustainability.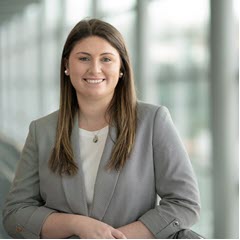 Host: Nicole Smythe
Nicole Smythe has been with SAP for over 3 years now but has been working in the supply chain space for over 6 years through various field experiences. With a Master's degree specializing in Global Supply Chain Management, Nicole hopes to bring a fresh, new perspective to the space with her active marketing contributions, blogs, and now podcasts, focusing on topics like social media, sustainability, and market trends.
Useful Links:
Learn more about our two incredible guests, women in leadership, and how SAP can help you run best
Follow Us on Social Media
Please give us a like, share, and subscribe to stay up-to-date on future episodes!