INFORMATION
CHAPTERS
TRANSCRIPT
SHARE
FILES
PLAYLIST
Product Development is typically the whole process of bringing a product from concept or idea through to market release and beyond. So product designers and engineers need to understand how various components and subsystems work together in a product to ensure that it functions properly and meets the desired specifications. This requires knowledge of not only the individual parts but also how they interact with each other and with the environment in which the product will be used
In this episode, Richard Howells and Sin To discuss with Arend Weil and Gareth Webb what is means to design a product what customers want. And how a partnership can leverage more advantages and benefits to the customer.
Come join us as we discuss the Future of Supply Chain.
Guest: Gareth Webb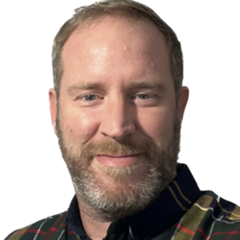 Gareth Webb has more than 20 years' experience in new product development process and PLM technology. Having worked across the industry as a customer for PLM solutions in the Formula 1 world, as Services leader for PLM at a global solution integrator and now with SAP supporting its strategy in the area of PLM technology integration, he is well positioned to provide insight into the future of process level integration aimed at reducing time to market, driving efficiency and supporting more sustainable product design. At SAP Gareth is responsible for the Foreign PLM integration strategy, working closely with the SAP Teamcenter by Siemens solution portfolio, having direct responsibility for the SAP private cloud solutions.
Guest: Arend Weil
Arend Weil leads the portfolio and product engineering for SAP's strategic partnership with SIEMENS Digital Industries. He does closely collaborate with SAP's customers, ecosystem and SIEMENS to enable a true digital thread and drive the joint mission to success. In his previous role as SAP Portfolio Lead, he was responsible for SAP's on-premise and private cloud service portfolio. He did drive the investments and the launch of related service offerings and innovations, such as SAP Model Company, SAP Value Assurance and SAP Advanced Deployment. He initially joined SAP in 2004 and has held a succession of regional and global roles in solution management, pre-sales and business development. Prior to SAP, he was a pre-sales manager at ORACLE. He began his career as an ERP consultant and project manager.
Host: Richard Howells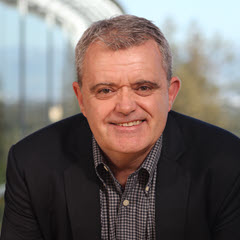 Richard Howells has been working in the Supply Chain Management and Manufacturing space for over 30 years. He is responsible for driving the thought leadership and awareness of SAP's ERP, Finance, and Supply Chain solutions and is an active writer, podcaster, and thought leader on the topics of supply chain, Industry 4.0, digitization, and sustainability.
Host: Sin To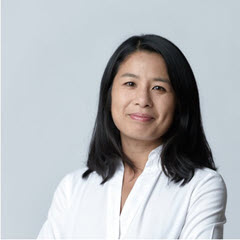 Sin To has more than fifteen years of experience in the digital media industry and technology sector in the field of marketing, business development, thought leadership, and as a contributing editor. In 2019, she joined SAP's digital supply chain team to drive thought leadership and awareness of SAP's supply chain solutions, emerging market trends, and sustainability.
Useful Links:
Learn more about how to design what the customers want with Gareth Webb and Arend Weil
Follow Us on Social Media
Please give us a like, share, and subscribe to stay up-to-date on future episodes!