INFORMATION
CHAPTERS
TRANSCRIPT
SHARE
FILES
PLAYLIST
Sustainability equals Profitability – this statement has rung true as Manufacturing factories and sites shift their focus into a new way of working and producing. SAP's own, Mike Lackey, Global Vice President of Solution Management, Digital Manufacturing, joins us to dive into attracting the new generation of shop floor workers with advanced innovation, how sustainability is at the forefront of production, and what it takes to transform into a smart factory.
Come join us as we discuss the Future of Supply Chain.
Guest: Mike Lackey, SAP
Mike Lackey joined SAP in 2008 through the acquisition of Visiprise and is the Global Head of Solution Management, Digital Manufacturing. With previous roles at Visiprise, NetVendor and Teradyne Manufacturing Software Group, Mr. Lackey has a unique set of knowledge that covers both manufacturing software and design collaboration along with over 30 years of experience in the manufacturing sector. Early in his career, he started as a manufacturing engineer with DCA/Attachmate, which provided him with invaluable first-hand knowledge and understanding of how SAP customers can use SAP's Digital Manufacturing Solution Portfolio to improve their global operations.
Mr. Lackey earned a Bachelor of Science degree in Industrial Engineering from Georgia Institute of Technology and an MA in Business Administration from Mercer University with dual concentrations in International Business and Marketing.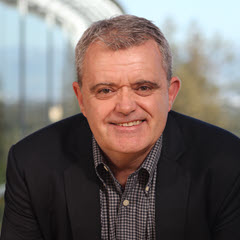 Host: Richard Howells
Richard Howells has been working in the Supply Chain Management and Manufacturing space for over 30 years. He is responsible for driving the thought leadership and awareness of SAP's ERP, Finance, and Supply Chain solutions and is an active writer, podcaster, and thought leader on the topics of supply chain, Industry 4.0, digitization, and sustainability.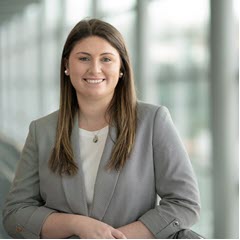 Host: Nicole Smythe
Nicole Smythe has been with SAP for over 3 years now but has been working in the supply chain space for over 6 years through various field experiences. With a Master's degree specializing in Global Supply Chain Management, Nicole hopes to bring a fresh, new perspective to the space with her active marketing contributions, blogs, and now podcasts, focusing on topics like social media, sustainability, and market trends.
Useful Links:
Learn more about Smart Manufacturing, how to evolve into a Factory of the Future, and how SAP can help you run best.
Follow Us on Social Media
Please give us a like, share, and subscribe to stay up-to-date on future episodes!