INFORMATION
CHAPTERS
TRANSCRIPT
SHARE
FILES
PLAYLIST
Logistics plays a vital role in driving resiliency and sustainability in supply chains. By optimizing transportation efficiency, providing supply chain visibility, adopting sustainable packaging and waste management practices as well as fostering collaboration and partnerships, managing reverse logistics, and leveraging innovation and technology, logistics can contribute to building more resilient and sustainable supply chains. In this podcast episode we will talk about how these practices will help companies to mitigate risks, reduce transportation-related emissions, optimize inventory management, minimize waste, promote circular economy principles, and enhance operational efficiency.
Come join us as we discuss the Future of Supply Chain.
Guest: Till Dengel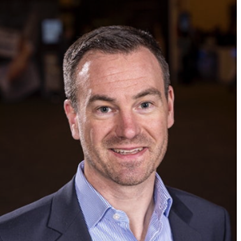 Mr. Dengel is globally responsible for the strategy, the thought leadership and the go-to- market of SAP's Digital Logistics solution portfolio. In this field he is a tenured speaker with a broad perspective on the market and latest trends.
Prior to this assignment he has served in a number of senior management positions e.g. as Chief Strategy & Business development officer for SAP's Data Intelligence business unit, customer officer for the CIO & CPO and as a global Business Unit lead for the Travel & Transportation Industry. He started his SAP career in 2000 as a senior consultant in Supply Chain Management.
Before joining SAP, Mr. Dengel worked as a team leader for DHL.
He holds a bachelor's degree in business administration and an Executive Master's Degree in Information Management.
Host: Richard Howells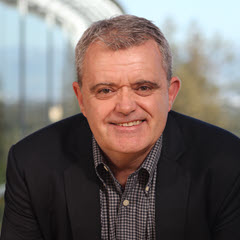 Richard Howells has been working in the Supply Chain Management and Manufacturing space for over 30 years. He is responsible for driving the thought leadership and awareness of SAP's ERP, Finance, and Supply Chain solutions and is an active writer, podcaster, and thought leader on the topics of supply chain, Industry 4.0, digitization, and sustainability.
Host: Sin To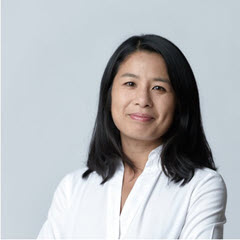 Sin To has more than fifteen years of experience in the digital media industry and technology sector in the field of marketing, business development, thought leadership, and as a contributing editor. In 2019, she joined SAP's digital supply chain team to drive thought leadership and awareness of SAP's supply chain solutions, emerging market trends, and sustainability.
Useful Links:
Social Media Links:
Follow Us on Social Media
Please give us a like, share, and subscribe to stay up-to-date on future episodes!