INFORMATION
CHAPTERS
TRANSCRIPT
SHARE
FILES
PLAYLIST
Join us, as we explore the exciting world of supply chain investments in our podcast. Discover the latest trends, technologies, and strategies that are transforming the industry. Gain valuable insights from Brian Aoaeh, the industry experts, to make informed investment decisions in tomorrow's supply chains. Don't miss how REFASHIOND is unlocking the future of supply chain investment.
Come join us as we discuss the Future of Supply Chain.
Guest: Brian Aoaeh, Founder and Managing General Partner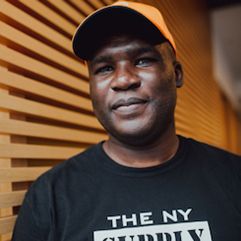 Brian Aoaeh is a Founder and Managing General Partner of REFASHIOND Ventures, an emerging venture capital fund manager that invests in Industrial Transformation by backing early-stage Supply Chain Technology startups. He is also a Founder of The Worldwide Supply Chain Federation and The New York Supply Chain Meetup, and is an Adjunct Professor of Supply Chain & Operations Management at the Tandon School of Engineering at New York University. He holds a BA in Mathematics and Physics from Connecticut College, an MBA from the Stern School of Business at New York University, and he is a charter holding member of CFA Institute. Brian serves as a Venture Partner for Newark Venture Partners and Genius Guild. He authored a weekly column on early-stage supply chain technology for FreightWaves from April 2019 to April 2021, including an AI in Supply Chain series that ran for 6 months from July to December 2020. He has 22+ years of overall professional experience, with 15+ years of investing experience – mostly focused on early-stage tech venture capital. Other people refer to Brian by the nickname New York's Supply Chain Tech VC, and he has also been called The Next-Gen Supply Chain Tech VC Specialist.
Host: Richard Howells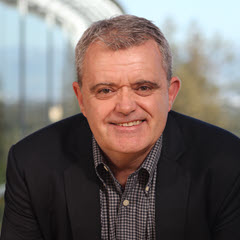 Richard Howells has been working in the Supply Chain Management and Manufacturing space for over 30 years. He is responsible for driving the thought leadership and awareness of SAP's ERP, Finance, and Supply Chain solutions and is an active writer, podcaster, and thought leader on the topics of supply chain, Industry 4.0, digitization, and sustainability.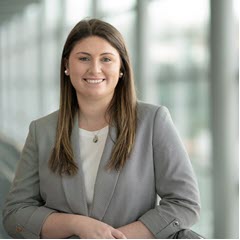 Host: Nicole Smythe
Nicole Smythe has been with SAP for over 3 years now but has been working in the supply chain space for over 6 years through various field experiences. With a Master's degree specializing in Global Supply Chain Management, Nicole hopes to bring a fresh, new perspective to the space with her active marketing contributions, blogs, and now podcasts, focusing on topics like social media, sustainability, and market trends.
Useful Links:
Social Media Links:
Follow Us on Social Media
Please give us a like, share, and subscribe to stay up-to-date on future episodes!