INFORMATION
CHAPTERS
TRANSCRIPT
SHARE
FILES
PLAYLIST
In times of distress, vulnerability, and fragility, companies all over the world were unsure of the strength of their supply chain processes. However, those very vulnerabilities are becoming the driving force in digital transformation, as SAP's Venkat Venkataramani discusses the power that process synchronization can have.
Come join us as we discuss the Future of Supply Chain.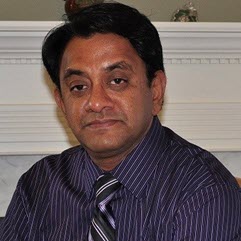 Guest: Venkat Venkataramani, SAP
Venkat Venkataramani is responsible for driving North America Go To Market Strategies for the Digital Supply Chain and Industry 4.0 Line of Business at SAP, North America. He has a successful profile of Leadership of large High Impact Teams with broad set of experiences in Sales, Sales Leadership, Business Development and Presales in the Software Industry, demonstrating success in executing Go To Market and Demand Generation strategies at scale with a focus on driving customer adoption, driving pipeline and revenue.
With 25+ years of experience in Leadership and Individual Contributor roles in Supply Chain and Manufacturing at both startups and Large Enterprises, he has been a practitioner and customer advisor in the past, and is currently leading a team of professionals focused on customer facing engagements to drive transformational elements of their Business Processes.
Venkat's specific industry vertical domain expertise includes Consumer Goods, Food and Beverage, Life Sciences Industrial Machinery and Components, Automotive and Specialty Chemicals.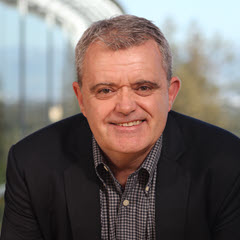 Host: Richard Howells, SAP
Richard Howells has been working in the Supply Chain Management and Manufacturing space for over 30 years. He is responsible for driving the thought leadership and awareness of SAP's ERP, Finance, and Supply Chain solutions and is an active writer, podcaster, and thought leader on the topics of supply chain, Industry 4.0, digitization, and sustainability.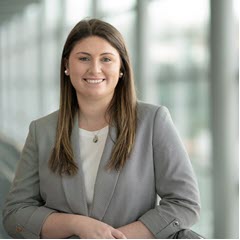 Host: Nicole Smythe, SAP
Nicole Smythe has been with SAP for almost 4 years now but has been working in the supply chain space for over 6 years through various field experiences. With a Master's degree specializing in Global Supply Chain Management, Nicole hopes to bring a fresh, new perspective to the space with her active marketing contributions, blogs, and now podcasts, focusing on topics like sustainability, market trends, and emerging technology.
Useful Links:
Learn more about the power of synchronization in your supply chain & how SAP can help you future-proof your business.
Follow Us on Social Media
Please give us a like, share, and subscribe to stay up-to-date on future episodes!