INFORMATION
CHAPTERS
TRANSCRIPT
SHARE
FILES
PLAYLIST
Generative AI is all the buzz in the not only the supply chain world, but society, in general. But have you ever wondered, really, what is Gen AI? You may get a few different answers but Deloitte's Subit Mathew joins the series to discuss how companies can utilize it to do things differently and do different things – from supply demand balancing to intelligent product design.
Come join us as we discuss the Future of Supply Chain.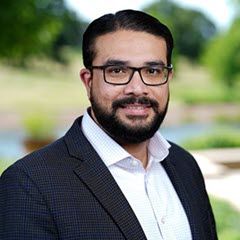 Guest: Subit Mathew, Deloitte
Subit is a Principal in Deloitte's Enterprise Performance – SAP Consulting Practice. He specializes in advising companies on Supply Chain Mgmt., IT roadmap strategies, ERP business case development as well as planning, managing & delivering large global SAP S/4HANA transformation programs.
Drawing on his 18+ years of industry & consulting experience, Subit serves as an advisor to senior executives on applying innovations leveraging latest technology from SAP. Subit has deep experience in delivering numerous Phase 0 and global SAP S/4 transformations for clients through the combination of his end-to-end process knowledge, industry expertise, ERP solution validation, and delivery leadership. He focuses on serving his client through transformation planning, SAP program management, delivery risk mitigation, and deployment orchestration.
Additionally, Subit leads Deloitte's US SAP Supply Chain Practice, working with client organizations to drive spend optimization, reduce working capital, and maximize supply chain operational efficiencies. Subit also leads Deloitte's US Central Region SAP practice and has worked with companies of all sizes across the Life Sciences/Medical Devices, Consumer Products, F&B, Industrial Products & Chemicals, Automotive & Semiconductor Hi-tech manufacturing sectors to deliver transformations.
Subit is a frequent speaker at numerous SAP conferences and Universities on topics related to SCM process and technology transformations. Subit lives in Chicago with his family and holds a M.S in Information & Operations Mgmt. from the Texas A&M University and a Bachelors of Engineering in IT from the University of Bombay, India.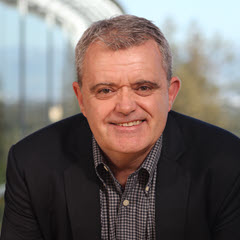 Host: Richard Howells, SAP
Richard Howells has been working in the Supply Chain Management and Manufacturing space for over 30 years. He is responsible for driving the thought leadership and awareness of SAP's ERP, Finance, and Supply Chain solutions and is an active writer, podcaster, and thought leader on the topics of supply chain, Industry 4.0, digitization, and sustainability.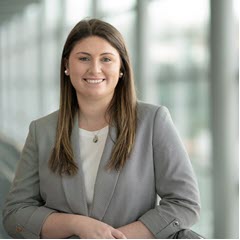 Host: Nicole Smythe, SAP
Nicole Smythe has been with SAP for almost 4 years now but has been working in the supply chain space for over 6 years through various field experiences.  With a Master's degree specializing in Global Supply Chain Management, Nicole hopes to bring a fresh, new perspective to the space with her active marketing contributions, blogs, and now podcasts, focusing on topics like sustainability, market trends, and emerging technology.
Useful Links:
Learn more about Generative AI's ever growing presence in Supply Chain & how SAP can help you future-proof your business. 
Follow Us on Social Media
Please give us a like, share, and subscribe to stay up-to-date on future episodes!