INFORMATION
CHAPTERS
TRANSCRIPT
SHARE
FILES
PLAYLIST
Goblins, ghosts, and ghouls may give you bad dreams, but shipment delays, lack of visibility, and a disconnected value chain are the real nightmares for companies this holiday season. On this episode, SAP's Anu Shah joins us to discuss how to navigate the spookiest of obstacles throughout your business processes and value chain.
Come join us as we discuss the Future of Supply Chain.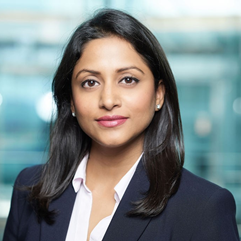 Guest: Anubhuti Shah, SAP
Anu Shah is the Head of the Solution Management function focused on SAP's AI and platform-related offering for SAP S/4HANA cloud, supply chain and finance. SAP customers can benefit from pre-built AI capabilities delivered with our cloud ERP and other applications. These capabilities help customers to accelerate business processes and optimize decision making across functions such as supply chain planning. Similarly, we multiply user productivity through AI-augmented user experiences.
She joined SAP in 2015 in a leadership development program for MBA-graduates and since then held various roles in industry-specific enterprise software, solution management and business development. Prior to that Anu worked for several years in Dubai.
Anu completed her Master of Business Administration at Mannheim Business School (Germany).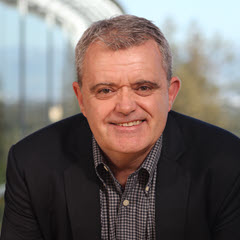 Host: Richard Howells, SAP
Richard Howells has been working in the Supply Chain Management and Manufacturing space for over 30 years. He is responsible for driving the thought leadership and awareness of SAP's ERP, Finance, and Supply Chain solutions and is an active writer, podcaster, and thought leader on the topics of supply chain, Industry 4.0, digitization, and sustainability.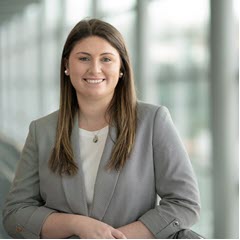 Host: Nicole Smythe, SAP
Nicole Smythe has been with SAP for almost 4 years now but has been working in the supply chain space for over 6 years through various field experiences. With a Master's degree specializing in Global Supply Chain Management, Nicole hopes to bring a fresh, new perspective to the space with her active marketing contributions, blogs, and now podcasts, focusing on topics like sustainability, market trends, and emerging technology.
Useful Links:
Learn more about how to avoid spooky frights this Holiday season & how SAP can help you future-proof your business. 
Follow Us on Social Media
Please give us a like, share, and subscribe to stay up-to-date on future episodes!