INFORMATION
CHAPTERS
TRANSCRIPT
SHARE
FILES
PLAYLIST
Resiliency, sustainability, and visibility – three words that sum up the current focus of supply chain, we'd say, and Accenture's Matias Pollmann-Larsen agrees.  This week, he joins us to discuss the incredible findings of their recent United Nations Global Company CEO Study, from how CEOs are reimagining their supply chains to re-evaluating their global supply chain structures.  Who knows, you may discover a thing or two. 
Come join us as we discuss the Future of Supply Chain.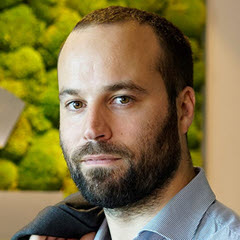 Guest: Matias Pollmann-Larsen, Accenture
Matias Pollmann-Larsen is the Managing Director – Supply Chain & Operations, Sustainable Value Chain Lead at Accenture.  Matias has deep experience in transformation and large-scale change, having led several programs in international companies across consumer products, industrial and energy sectors.  As an expert on Sustainable Value Chains, on strategic aspects ranging net zero footprints, circularity and transparency / ESG risk management, he focuses on how firms can transform, with value and purpose. 
Matias authored a number of regional and global reports on sustainability, diversity, societal impact and the role of companies, and often shares strategic insights at conferences / leadership / board meetings. He speaks fluent Italian, Spanish and English, skilled in Portuguese and Danish. He serves in the board of the INDEXproject, a nonprofit organisation that promotes designs aimed at the improvement of life worldwide, and in the board of InnoAid.org, an NGO with an international outreach.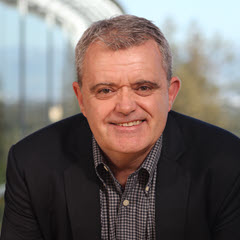 Host: Richard Howells, SAP
Richard Howells has been working in the Supply Chain Management and Manufacturing space for over 30 years. He is responsible for driving the thought leadership and awareness of SAP's ERP, Finance, and Supply Chain solutions and is an active writer, podcaster, and thought leader on the topics of supply chain, Industry 4.0, digitization, and sustainability.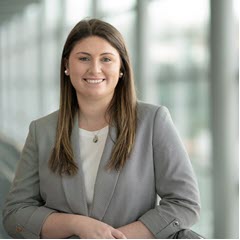 Host: Nicole Smythe, SAP
Nicole Smythe has been with SAP for almost 4 years now but has been working in the supply chain space for over 6 years through various field experiences. With a Master's degree specializing in Global Supply Chain Management, Nicole hopes to bring a fresh, new perspective to the space with her active marketing contributions, blogs, and now podcasts, focusing on topics like sustainability, market trends, and emerging technology.
Useful Links:
Learn more about sustainability, resilience, and growth in your value chain & how SAP can help you future-proof your business.
Follow Us on Social Media
Please give us a like, share, and subscribe to stay up-to-date on future episodes!