INFORMATION
CHAPTERS
TRANSCRIPT
SHARE
FILES
PLAYLIST
This week, we explore the fusion of technology, entrepreneurship, and supply chain as SAP's Sherry Li joins us to see business through the lens of SAP.iO. From learning how startups are reimagining the future of supply chain to how SAP is guiding innovators through their partnership to success stories in the field, it's an innovative episode you do not want to miss. 
Come join us as we discuss the Future of Supply Chain.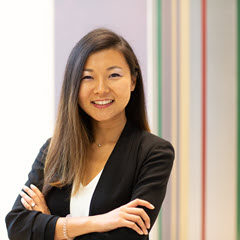 Guest: Sherry Li, SAP
Head of SAP.iO New York
Sherry is a seasoned business leader with over 10 years of experience in the technology industry. She is passionate about innovation and using technology to solve real-world problems.
Prior to joining SAP.iO, Sherry held positions with SAP strategic partnerships team, SAP Concur's corporate strategy team, SAP Corporate Development, and SAP.iO Venture Studio. In these roles, she focused on sourcing strategic partnerships, international expansion, and business acceleration.
Before receiving her MBA from the Kellogg School of Management at Northwestern University, Sherry worked at the Nasdaq Stock Exchange, where she helped private companies in the US and Asia go public. She was the primary point of contact for Nasdaq's 120 Asia-based companies, helping them develop investor strategies to succeed in capital markets.
Sherry and her husband David are the proud parents of two young boys and live on the Upper West Side. In their spare time, they write children's books and enjoy taking their boys to Riverside Park. Sherry is thrilled to join the SAP.iO team and lead innovation initiatives for SAP.iO NY.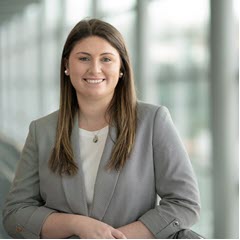 Host: Nicole Smythe, SAP
Nicole Smythe has been with SAP for almost 4 years now but has been working in the supply chain space for over 6 years through various field experiences.  With a Master's degree specializing in Global Supply Chain Management, Nicole hopes to bring a fresh, new perspective to the space with her active marketing contributions, blogs, and now podcasts, focusing on topics like sustainability, market trends, and emerging technology.
Host: Sin To, SAP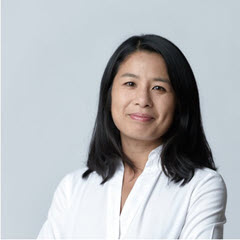 Sin has more than fifteen years of experience in the digital media industry and technology sector in the field of marketing, business development, thought leadership, and as a contributing editor. In 2019, she joined SAP's digital supply chain team to drive thought leadership and awareness of SAP's supply chain solutions, emerging market trends, and sustainability.
Useful Links:
Learn more about SAP.iO and how your company can get involved in the cohorts & how SAP can help you future-proof your business. 
Follow Us on Social Media
Please give us a like, share, and subscribe to stay up-to-date on future episodes!