INFORMATION
CHAPTERS
TRANSCRIPT
SHARE
FILES
PLAYLIST
In supply chain planning, the only thing that is certain is uncertainty. In this episode, SAP's Jeff Brown joins us to discuss how enhanced technologies have not only changed the way new generation of workers learn, but how seasoned generations adapt. Diving into the digital transformation of your planning processes to sustainability being a driving force, this is a masterclass you do not want to miss.
Come join us as we discuss the Future of Supply Chain.
Guest: Jeff Brown, SAP
Jeff has over 30 years of Supply Chain and Operations experience helping to drive continuous improvement in supply chain and manufacturing performance. He has worked in industry as a supply chain and manufacturing planner before transitioning to consulting and technology.
Jeff joined SAP in 2006, first as a solution advisor, followed by roles in the Digital Supply Chain Center of Excellence, most recently as Vice President, Strategic Initiatives. He has broad industry experience, working with customers such as Boston Scientific, Google, Louisiana-Pacific, Microsoft, Flowers Bakery, and Coca Cola.
Jeff holds a Bachelor of Science in Management from Georgia Tech. He lives in the Atlanta area with wife Lynn where they enjoy playing tennis and following their favorite local sports teams.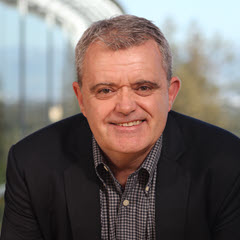 Host: Richard Howells, SAP
Richard Howells has been working in the Supply Chain Management and Manufacturing space for over 30 years. He is responsible for driving the thought leadership and awareness of SAP's ERP, Finance, and Supply Chain solutions and is an active writer, podcaster, and thought leader on the topics of supply chain, Industry 4.0, digitization, and sustainability.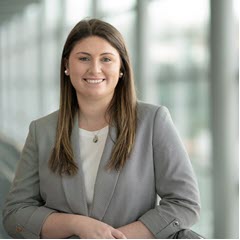 Host: Nicole Smythe, SAP
Nicole Smythe has been with SAP for almost 4 years now but has been working in the supply chain space for over 6 years through various field experiences. With a Master's degree specializing in Global Supply Chain Management, Nicole hopes to bring a fresh, new perspective to the space with her active marketing contributions, blogs, and now podcasts, focusing on topics like sustainability, market trends, and emerging technology.
Useful Links:
Learn more about sustainability, resilience, and growth in your value chain & how SAP can help you future-proof your business.
Follow Us on Social Media
Please give us a like, share, and subscribe to stay up-to-date on future episodes!