INFORMATION
CHAPTERS
TRANSCRIPT
SHARE
FILES
PLAYLIST
Clean energy is the hottest topic in every boardroom, but ever wonder what it would take to fully decarbonize the value chain? This week, PwC's Sadi Fieldsend and Jeff Briner join us to discuss how companies have the power to transform not only their own supply chain, but society.
Come join us as we discuss the Future of Supply Chain.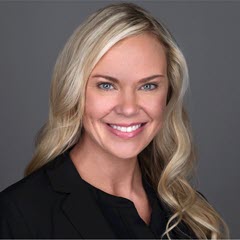 Guest: Sadi Fieldsend, PwC
With 20 years serving the SAP community, Sadi is passionate about people and partnerships. She strives to create experiences where trust, transparency, and collaboration define new boundaries for innovation. Not only has Sadi held various roles that involve SAP implementations, from defining IT strategies and managing large global programs, but she passionately believes in developing others and leading strong partnerships focused on transformation. She also believes that mentoring directly contributes to growth and diversity, both individually and as a collective network.
While Sadi has experience in automotive, chemical, consumer products, manufacturing, and life sciences, she is now dedicated to driving transformation within the utility and energy industry. By realizing the full scope of this industry's challenges and opportunities for evolution, she understands the end-to-end digital supply chain processes that drive operational efficiency, but never loses focus of the customer and the impact this change can create for them as well as the employees within the organization being affected. She brings this depth of knowledge and insight when leading complex programs, driving innovation, and helping others achieve their corporate objectives.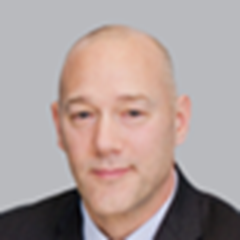 Guest: Jeff Briner, PwC
Jeff is a Principle in our SAP Practice and is the Digital Supply Chain Capability Leader. Jeff has 30+ years of Power & Utilities and SAP EAM experience. This includes 20 years of Power Generation experience and 15 years of Transmission and Distribution for Gas & Electric utility experience. Jeff has additionally supported Rail, Agriculture, Pharma, and Energy clients with EAM Transformations.
Jeff has a multidimensional foundation that includes functional/operational experience in addition to his technical skills. He has successfully transformed large Utility organizations by using business process and organizational re-designs, technology lead transformation using ERP/EAM solutions including SAP, Maximo, EMPAC, WMIS, and Ventyx, as well as strategic cost and efficiency via org span and layer changes.
Jeff spent 6 years in China where he developed a leading SAP Enterprise Asset Management (EAM) practice delivering mission-critical business transformations to the Chinese Nuclear Utility industry. His team has successfully completed Enterprise Asset Management Template based business standardization and transformation for Maintenance, Operations, Engineering, and Supply Chain across 99% of China's nuclear power industry (22 Sites, 70+ Units). Some of Jeffs relevant functional experience includes:
Deployed PwCs SAP Nuclear Template to every Chinese Nuclear Power generation site
Ten full cycle SAP/EAM implementations, seven in utilities
Lead EAM consultant on the SAP CU solution development; spent time in Germany on the alpha and beta testing effort
Lead EAM consultant for a multistate western US gas and electric T&D Maximo EAM project; planned and led the CU development team
Lead EAM consultant for a five-state eastern gas, electric, and LNG T&D SAP EAM project and consulting architect of the SAP solution; key member of team that developed the compatible unit solution, the first SAP CU implementation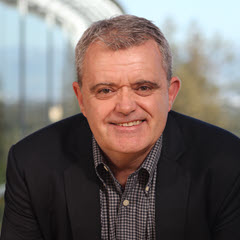 Host: Richard Howells, SAP
Richard Howells has been working in the Supply Chain Management and Manufacturing space for over 30 years. He is responsible for driving the thought leadership and awareness of SAP's ERP, Finance, and Supply Chain solutions and is an active writer, podcaster, and thought leader on the topics of supply chain, Industry 4.0, digitization, and sustainability.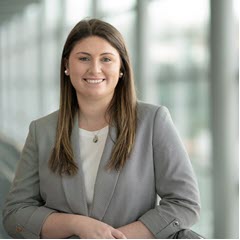 Host: Nicole Smythe, SAP
Nicole Smythe has been with SAP for almost 4 years now but has been working in the supply chain space for over 6 years through various field experiences. With a Master's degree specializing in Global Supply Chain Management, Nicole hopes to bring a fresh, new perspective to the space with her active marketing contributions, blogs, and now podcasts, focusing on topics like sustainability, market trends, and emerging technology.
Useful Links:
Learn more about sustainability, resilience, and growth in your value chain & how SAP can help you future-proof your business. 
Follow Us on Social Media
Please give us a like, share, and subscribe to stay up-to-date on future episodes!