INFORMATION
CHAPTERS
TRANSCRIPT
SHARE
FILES
PLAYLIST
The Packaged Pod
Hear directly from a range of senior stakeholders in customers and SAP Partners on how and why the SAP Business Accelerators Program including SAP-Qualified Partner-Packaged Solution and SAP-Validated Partner Use Case are delivering faster tangible results to real business challenges at a fixed price cost and scope.
Would you see value in hearing from senior stakeholders across a range of industries on how they are moving quickly to solve business challenges to meet increasing organizational demands for digital transformation? This series of short podcasts shares real-life experiences directly from business & technology decision makers on how they have reduced time to value, reduced risk and experienced tangible results with partner packages.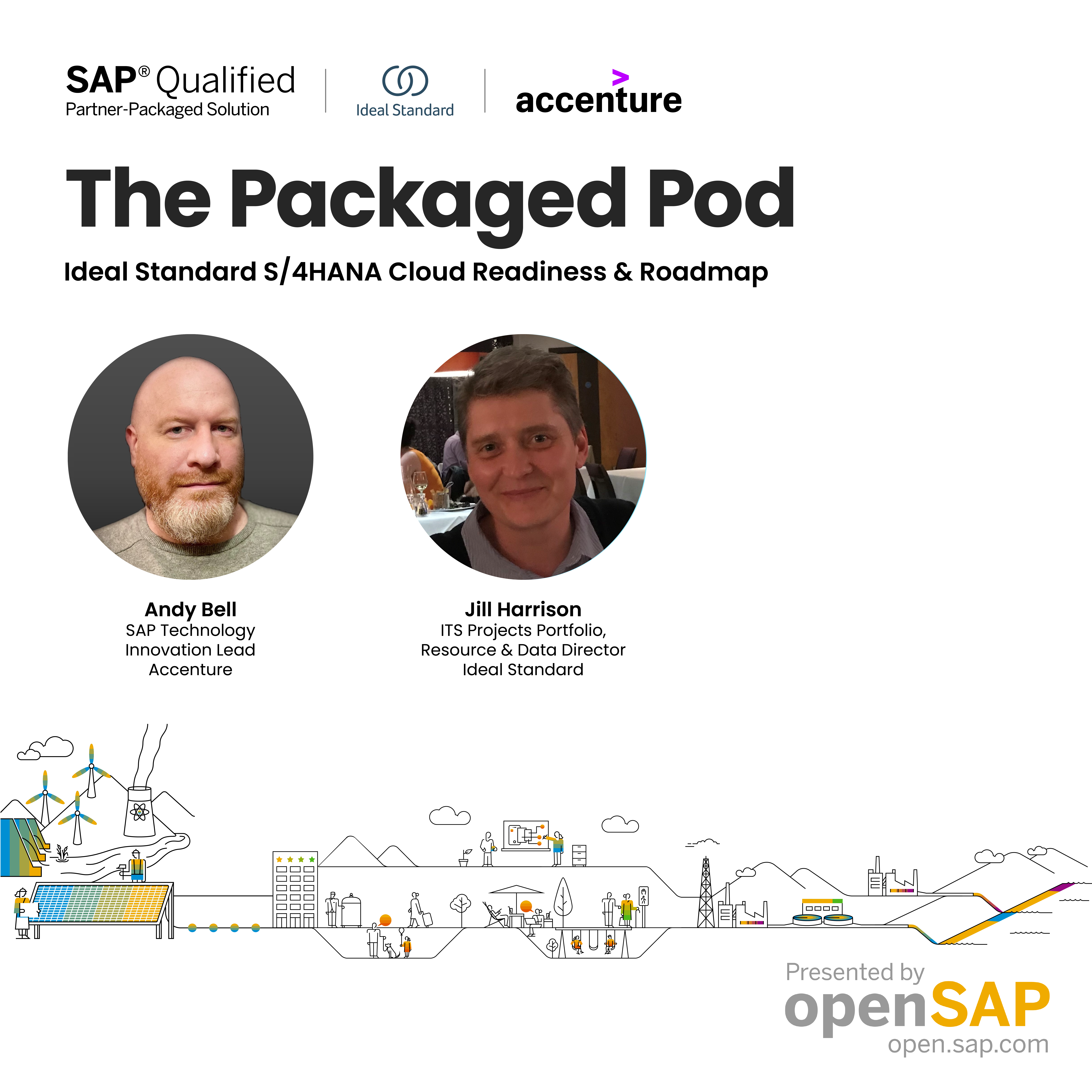 Ideal Standard– SAP S/4HANA Cloud Readiness and Roadmap
Ideal Standard, a European bathroom manufacturer, needed to understand the journey to modernizing their SAP environment. Jill Harrison, Resource & Data Director at Ideal Standard shares success with Accenture SAP S/4HANA Cloud Readiness Roadmap.
Published: 24. October 2023
Duration: 0:19:15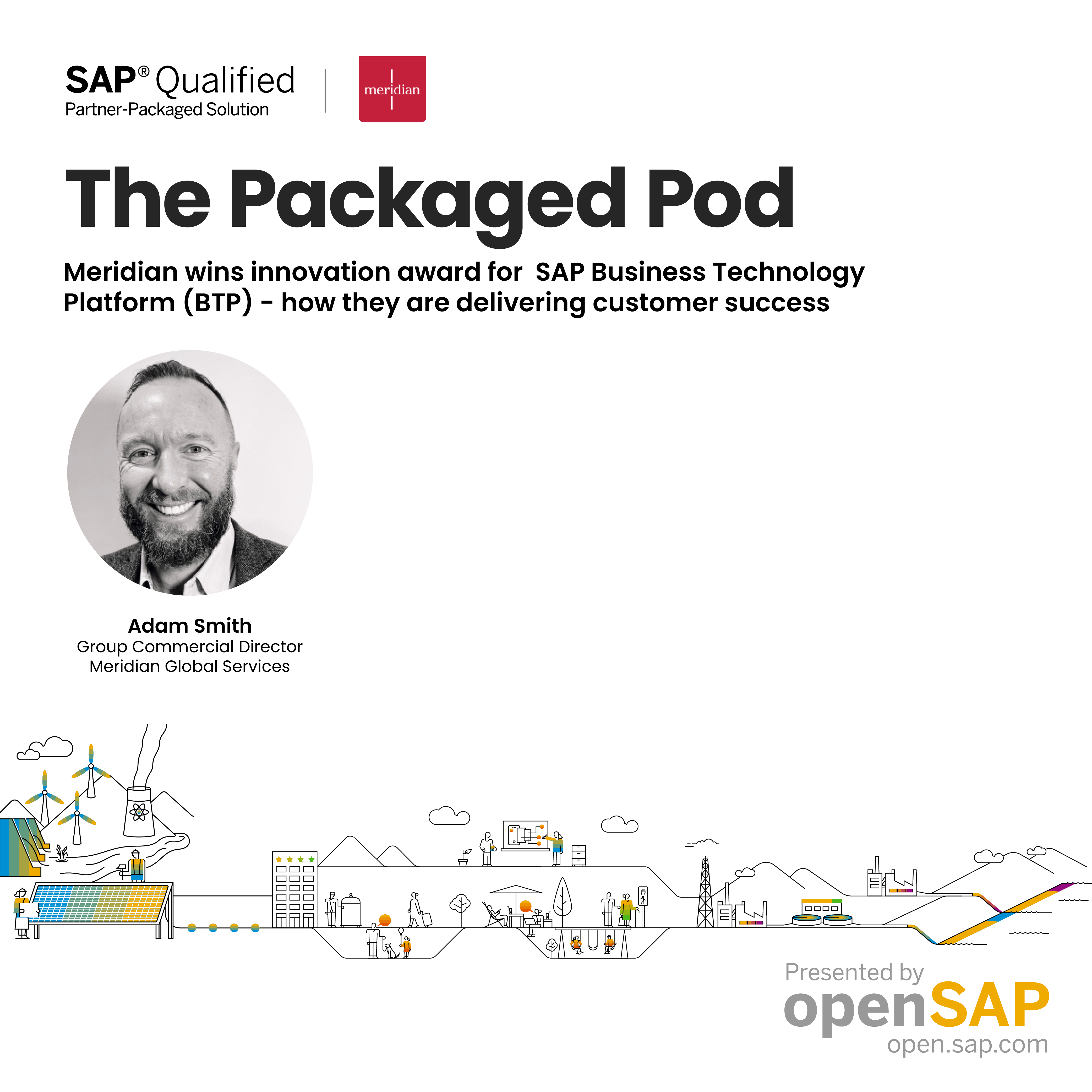 Meridian wins innovation award for SAP Business Technology Platform (BTP) - delivering customer success
Meridian, recent SAP UKI Partner Solution Adoption Centre BTP innovation award winners, share the enhanced business outcomes they have delivered for customers by developing a functionally rich VAT determination solution that sits entirely on BTP.
Published: 28. March 2023
Duration: 0:16:23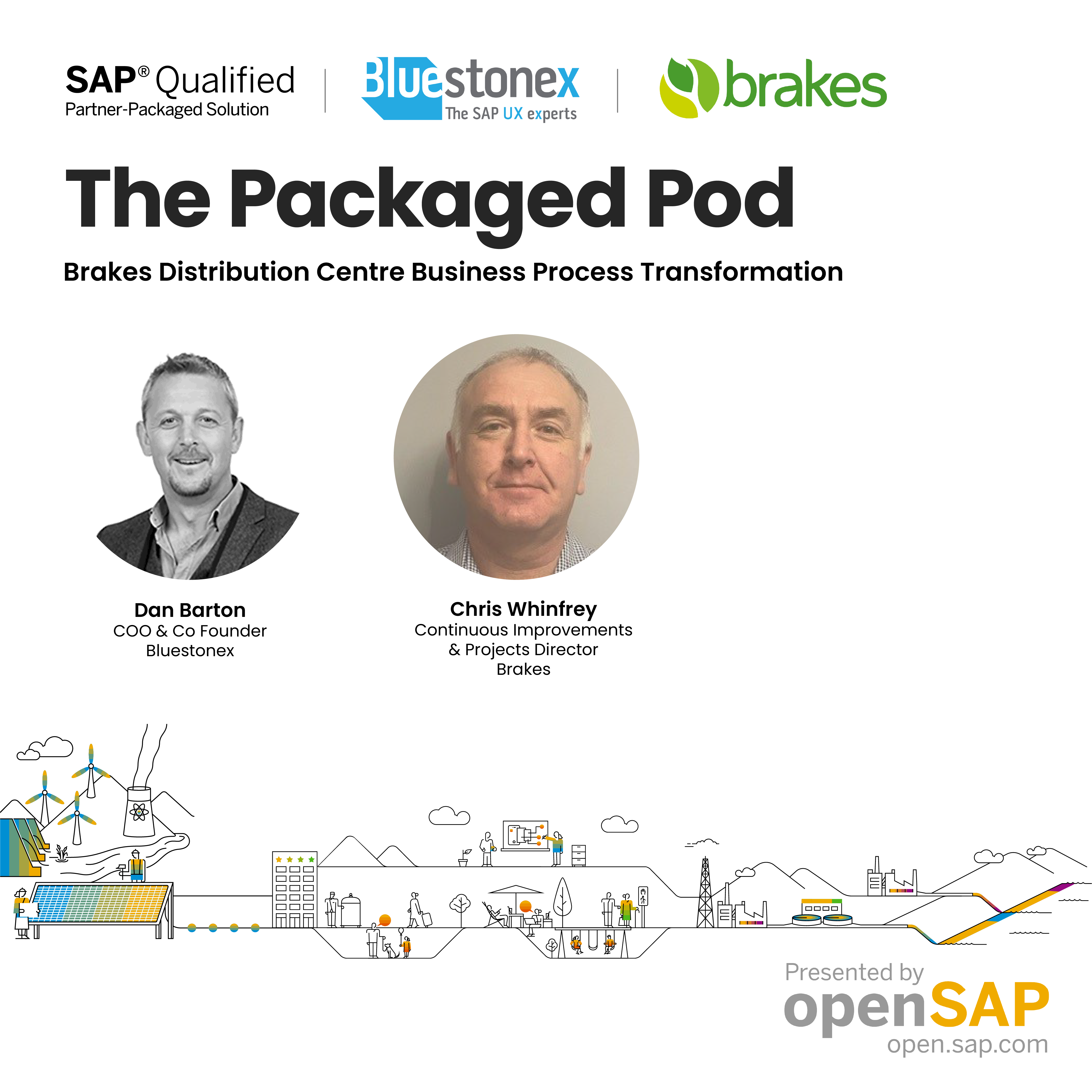 Brakes Distribution Centre Business Process Transformation
Brakes, UK leading wholesale foodservice supplier needed to automate distribution centre business processes. Chris Whinfrey, Brakes Continuous Improvement & Projects Director shares success with SAP Partner Bluestonex Maextro Process Automation & SAP BTP
Published: 27. March 2023
Duration: 0:16:39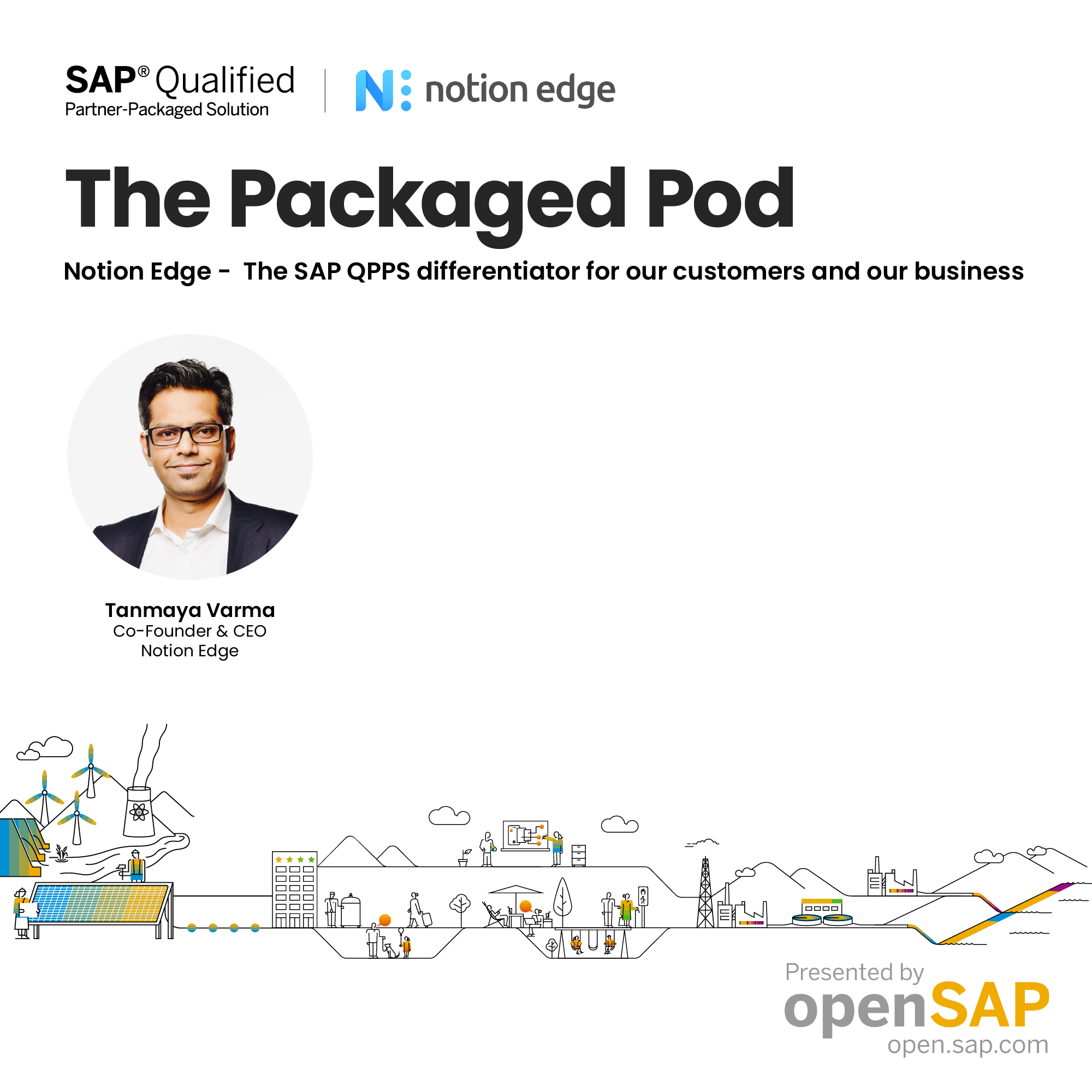 Notion Edge – The SAP Qualifed Partner Package Solution differentiator for our customers and our business
Published: 20. July 2022
Duration: 0:18:49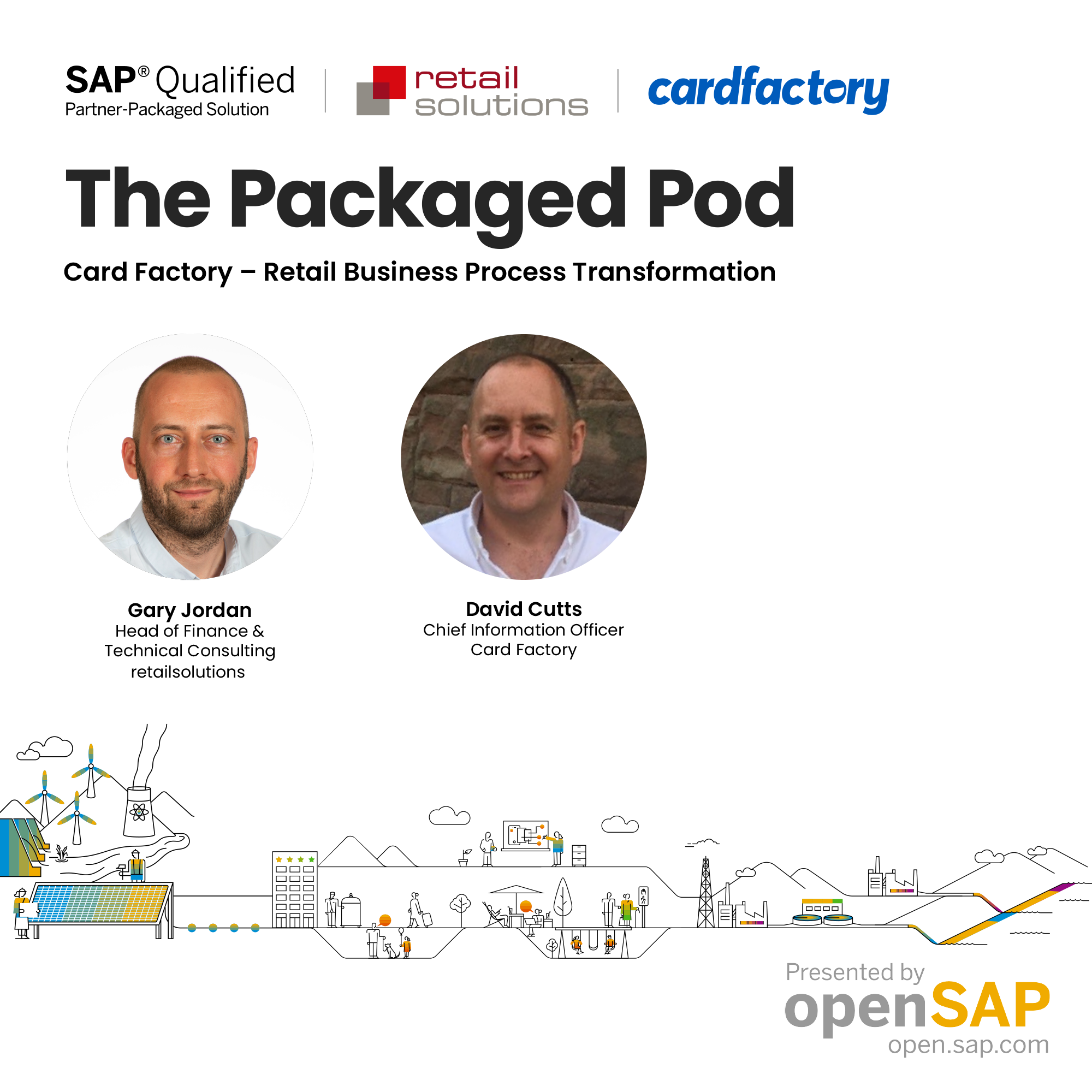 Card Factory Retail Business Process Transformation
Hear directly from David Cutts, CIO at UK leading retailer Card Factory how they are transforming their internal retail business processes with the SAP Qualified RapidRetail SAP qualified partner package solution from SAP Gold Partner retailsolutions
Published: 21. July 2021
Duration: 0:20:06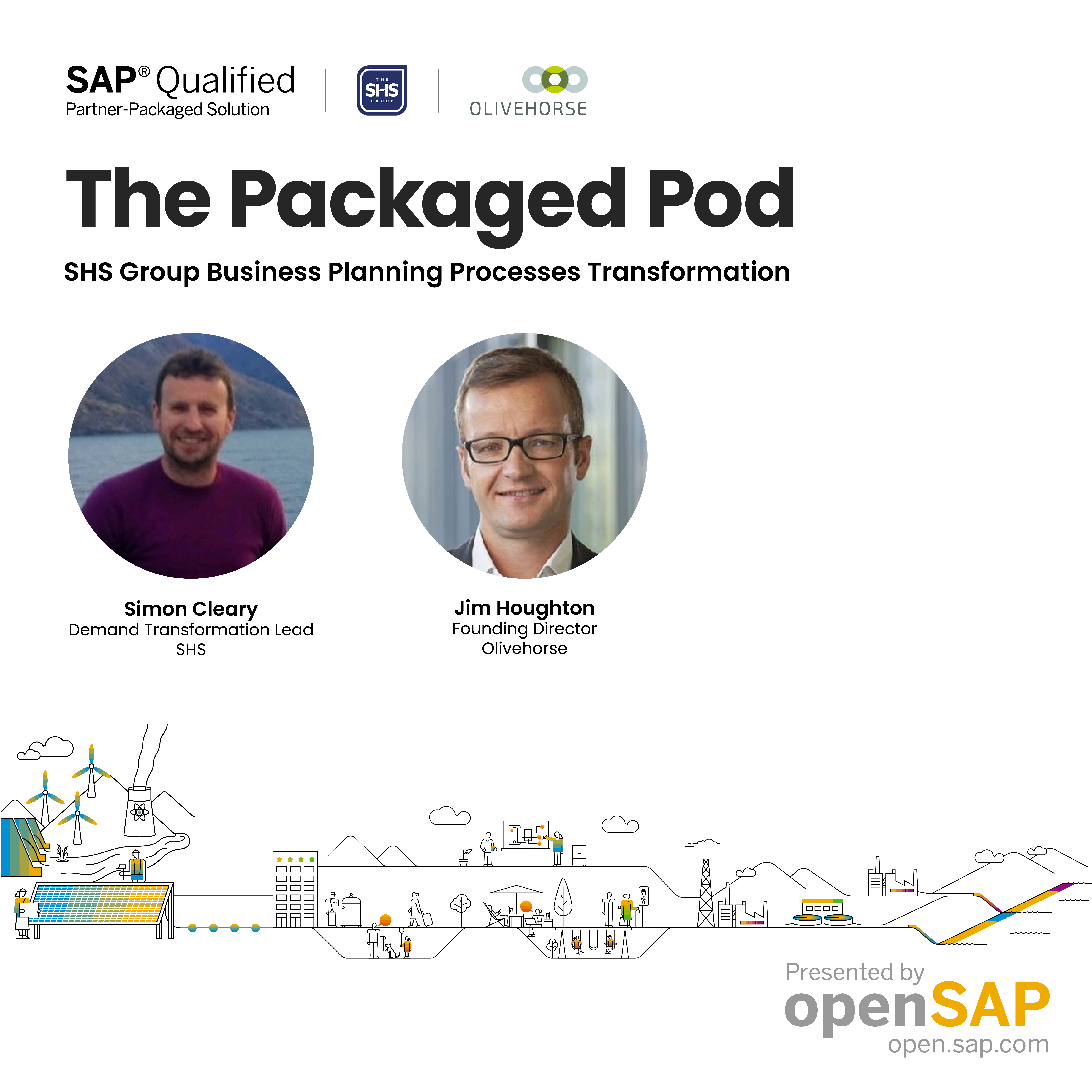 SHS Group Business Planning Process Transformation
SHS Group, a growth FMCG business needed to transform & standardize their business planning processes. Simon Cleary, SHS Demand Transformation Lead shares the ongoing success with SAP Integrated Business Planning package from SAP Gold Partner Olivehorse.
Published: 1. June 2021
Duration: 0:16:49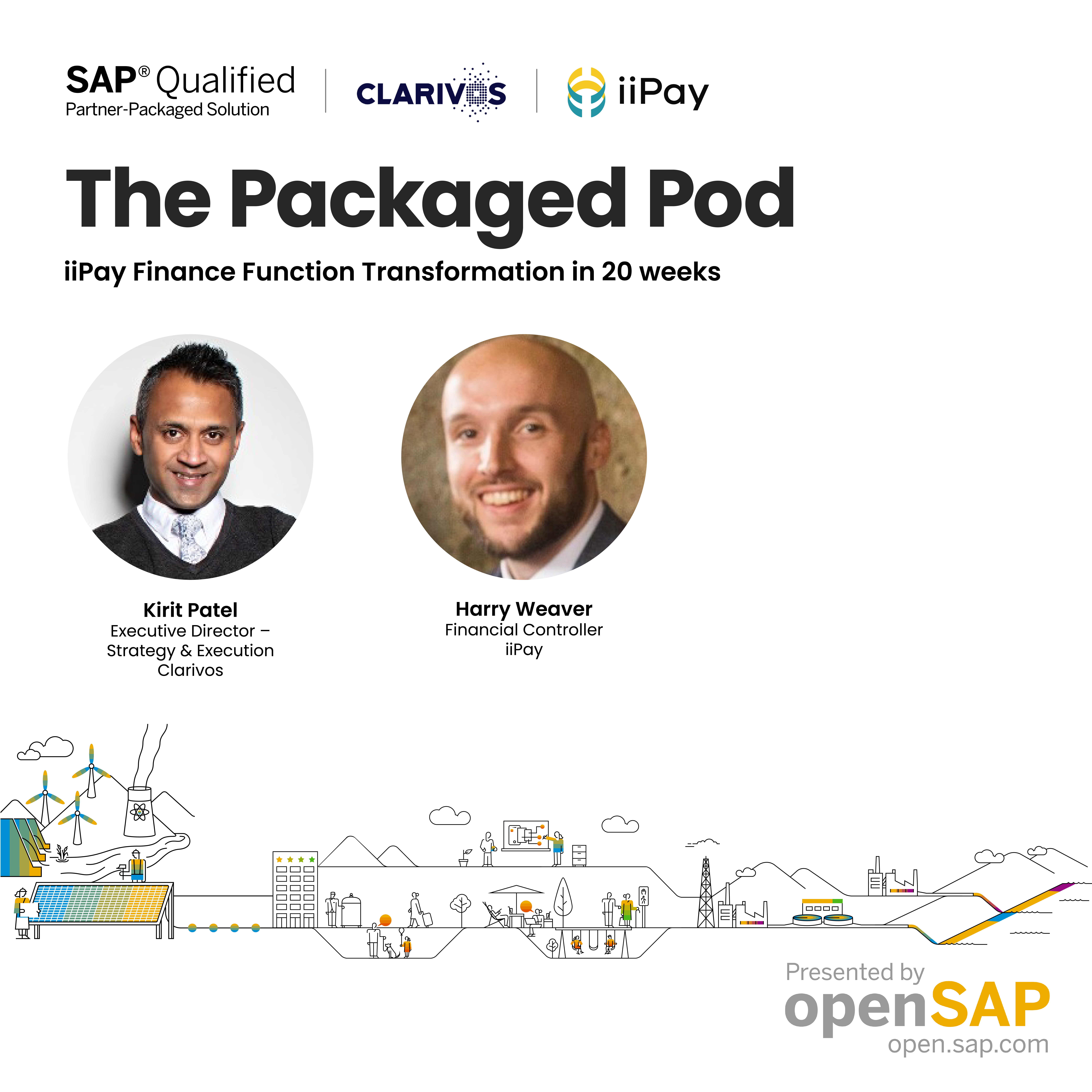 iiPay Finance Function Transformation in 20 weeks
Hear directly from Harry Weaver, Financial Controller at global payroll provider iiPay how they transformed their internal finance function in only 20 weeks with the SAP Qualified Insight for Finance Departments package from SAP Gold Partner Clarivos
Published: 1. June 2021
Duration: 0:16:02
Ideal Standard– SAP S/4HANA Cloud Readiness and Roadmap

Ideal Standard, a European bathroom manufacturer, needed to understand the journey to modernizing their SAP environment. Jill Harrison, Resource & Data Director at Ideal Standard shares success with Accenture SAP S/4HANA Cloud Readiness Roadmap.

Published: 24. October 2023
Duration: 0:19:15

Meridian wins innovation award for SAP Business Technology Platform (BTP) - delivering customer success

Meridian, recent SAP UKI Partner Solution Adoption Centre BTP innovation award winners, share the enhanced business outcomes they have delivered for customers by developing a functionally rich VAT determination solution that sits entirely on BTP.

Published: 28. March 2023
Duration: 0:16:23

Brakes Distribution Centre Business Process Transformation

Brakes, UK leading wholesale foodservice supplier needed to automate distribution centre business processes. Chris Whinfrey, Brakes Continuous Improvement & Projects Director shares success with SAP Partner Bluestonex Maextro Process Automation & SAP BTP

Published: 27. March 2023
Duration: 0:16:39

Notion Edge – The SAP Qualifed Partner Package Solution differentiator for our customers and our business

Published: 20. July 2022
Duration: 0:18:49

Card Factory Retail Business Process Transformation

Hear directly from David Cutts, CIO at UK leading retailer Card Factory how they are transforming their internal retail business processes with the SAP Qualified RapidRetail SAP qualified partner package solution from SAP Gold Partner retailsolutions

Published: 21. July 2021
Duration: 0:20:06

SHS Group Business Planning Process Transformation

SHS Group, a growth FMCG business needed to transform & standardize their business planning processes. Simon Cleary, SHS Demand Transformation Lead shares the ongoing success with SAP Integrated Business Planning package from SAP Gold Partner Olivehorse.

Published: 1. June 2021
Duration: 0:16:49

iiPay Finance Function Transformation in 20 weeks

Hear directly from Harry Weaver, Financial Controller at global payroll provider iiPay how they transformed their internal finance function in only 20 weeks with the SAP Qualified Insight for Finance Departments package from SAP Gold Partner Clarivos

Published: 1. June 2021
Duration: 0:16:02